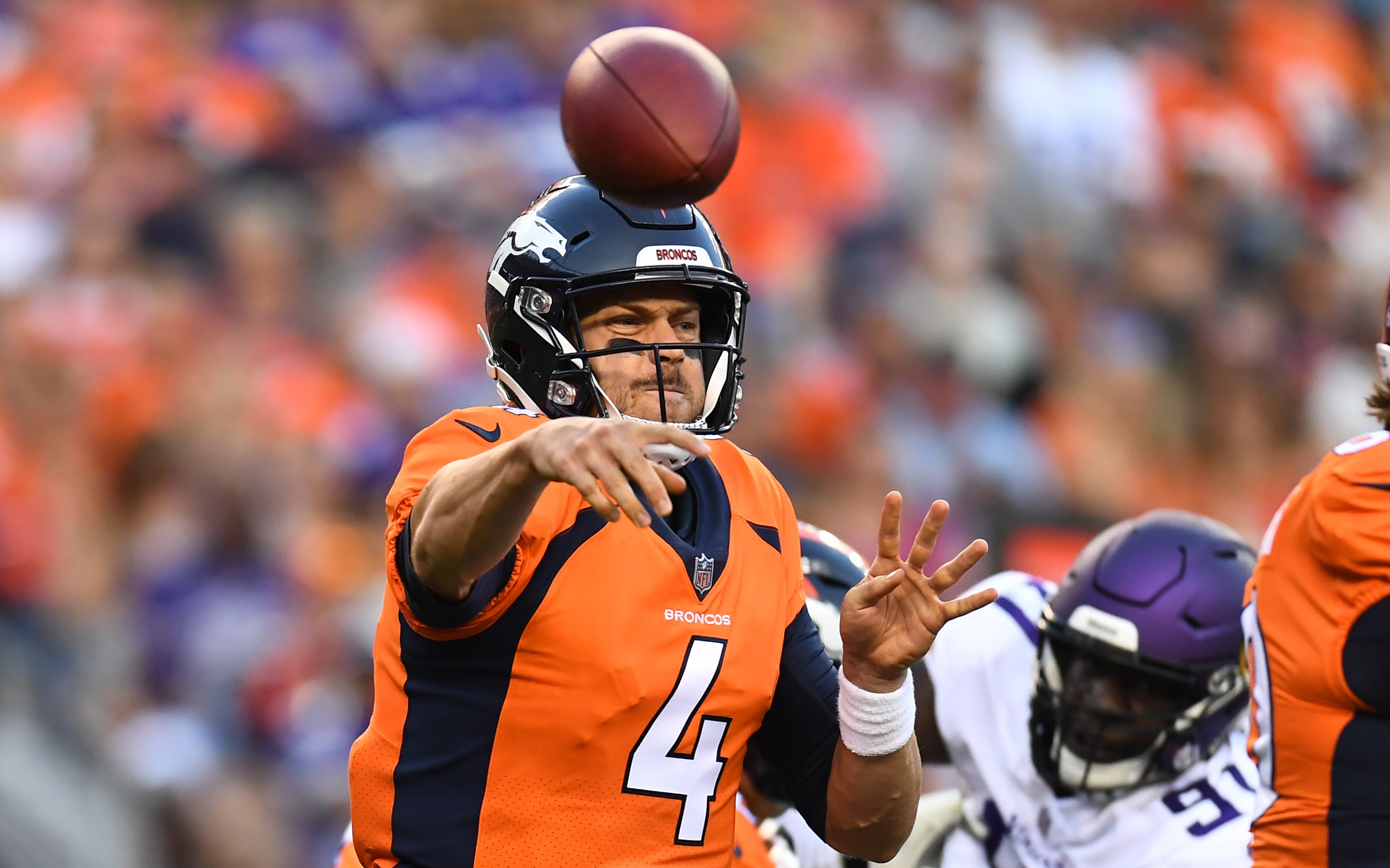 The Denver Broncos roster is full of players who have plenty to prove when they suit up for their second preseason game.
The Mile High Sports radio and magazine team was polled on who has the most to prove and why.
Check out who the Mile High Sports radio team selected as their 'most to prove' when it comes to Saturday's preseason game.
David Hurlbut – Host of The Morning Huddle. Weekdays 6-7am
While I can always pencil in the offensive line with this question, I do think Chad Kelly has something to prove. He's made big boy leaps to get to the No. 2 spot on the depth chart, but can he solidify it.  I don't need to tell fans how important backup QB is, so this is a huge moment for him.
Finally, Vance Joseph, Bill Musgrave and Joe Woods all have to step it up. They were thoroughly out-coached by the Vikings last week and need to put a shaky history of poor coaching and efforts behind them. This coaching staff may have more pressure on it than any other staff in the NFL.
Les Shapiro – Co-Host of Afternoon Drive with Goodman and Shapiro. Weekdays 4-6pm
Tramaine Brock. He has to prove to the Broncos that…
a) He can stay healthy.
b) He can play at the level he played at for all several years with San Francisco. If not, the Broncos have a real problem at cornerback. There will be a lack of depth and a lack of experience there.
If Brock can't play (or can't play at a certain level), they'll have to find another experienced cornerback once teams start making cuts.
Ronnie K – Producer of Afternoon Drive with Goodman and Shapiro. Weekdays 4-6pm
I'll be watching the coaching staff like a hawk. Last year was unacceptable for obviously the results, but how the results came to be. The team on a consistent basis looks unprepared, out-coached and like a car drifting lanes with nobody at the wheel.
Player wise, I'll be watching the first-team. I'll give them a pass for last week because they simply didn't play enough to validate serious critique, nor did they likely have a mindset of that coming in.
Vance Joseph said the first-team will play at least a quarter, if not a quarter and a half. They know this going in. It's time to at least see flashes of a vastly improved offense under Keenum. If they return to the field looking dis-functional, lost, unprepared, etc. I'll be extremely worried.
Doug Ottewill – Managing Editor at Mile High Sports
For me, it's not a player. It's Bill Musgrave. Much was made about this new offense and most who hear that there's a new offense assume that it will be "better" or at least "different."
When the first unit played last Saturday, nothing about the offense looked new. Now, I understand that no coach is going to pull out all the stops in the preseason, nor would I want one to. But I do believe that Musgrave needs to show that this offense is capable of moving the ball, and built around plays that take place beyond the line of scrimmage. 
Alex Becker – Producer at Mile High Sports
Case Keenum has the most to prove in the second game of the preseason. The organization is depending on Keenum to perform at a high-level and he needs to give assurance that he's the right guy to lead the offense.
Showing a glimpse that he can get the job done is a must for Keenum when the Broncos take the field.