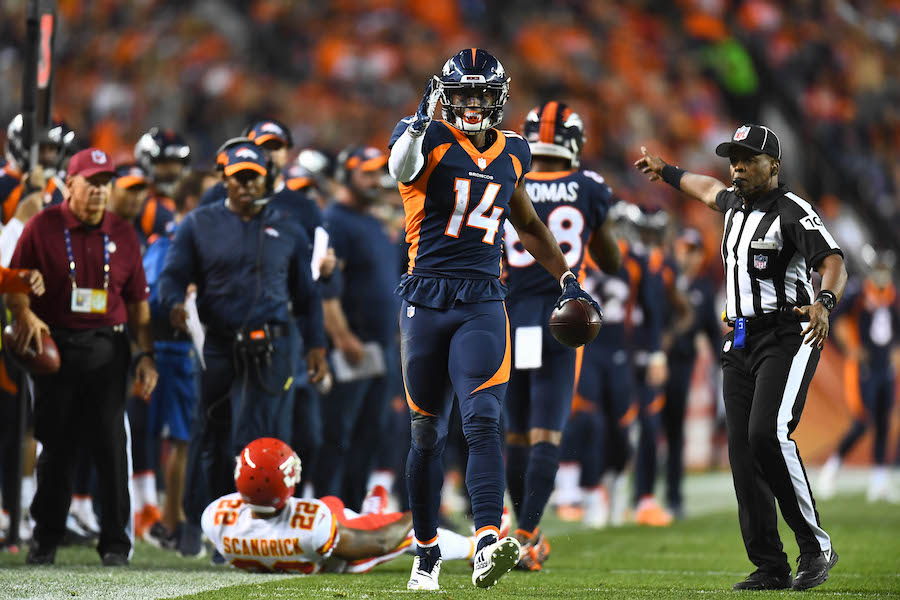 The Denver Broncos lost some big leaders in the locker room last year and will need their youth to step up and become exactly that.
Confidence oozes out of the voice of Courtland Sutton who addressed the media on Tuesday on stepping up and that's the topic of the latest Broncos Blitz podcast.
Host Ronnie Kohrt goes over the players on offense and defense who may need to step up and be leaders as the Broncos head into 2019. Kohrt also discusses Vic Fangio leading the pack altogether and you'll hear from Von Miller on Fangio's style.
Click here to listen to the full Broncos Blitz podcast with Ronnie Kohrt.
You can follow Ronnie Kohrt on Twitter for more news regarding the Broncos by clicking here and catch up on latest conversations about the Broncos, or listen to the podcast below.
Click here to listen to past episodes of the Broncos Blitz podcast and access the Broncos Blitz archived vault.