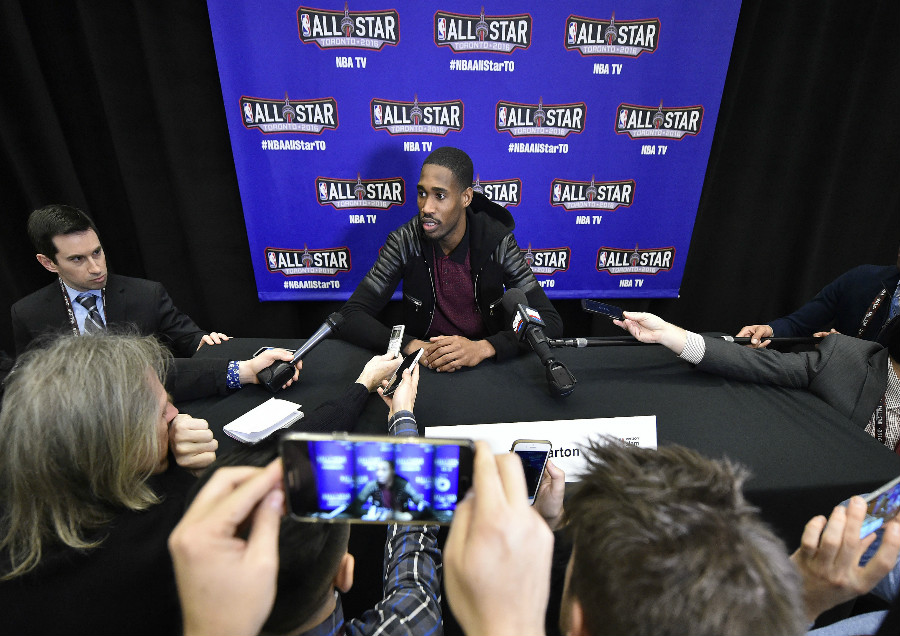 Will "The Thrill" Barton will be participating in tonight's Dunk Contest in Toronto, and he gave fans a preview of what to expect tonight.
About to show the world who The Thrill is. Tomorrow is the day. #VerizonDunk #ThrillToronto @nuggets @NBAAllStarhttps://t.co/pHxWEbT7Ir

— Will Barton (@WillTheThrillB5) February 12, 2016
They are going to see a guy who could get up, got a lot of confidence in himself, a lot of flare, a lot of hang time, and just a performer.
Barton is a 6'6″ forward that has some wicked dunking ability. During the year Barton has provided fans with some jaw dropping dunks and looks to continue his jaw dropping ways tonight.
[Further proof that Will Barton needed to be at the slam dunk competition.]#Nuggets #ThrillToronto https://t.co/G4zHrytrFf

— Denver Nuggets (@nuggets) February 6, 2016
If Barton wins the Dunk Contest he would be the first Nugget to do so in the franchises history.
Barton told Christopher Dempsey of The Denver Post that he has competed in dunk contests in the past and won, meaning Barton has some experience putting on a show for fans.
The Thrills' nomination goes beyond dunking, it is about putting the city of Denver on the map, bringing home a dunk contest winner for the first time in the franchise history.
The All-Star festivities start at 6 p.m. MST.