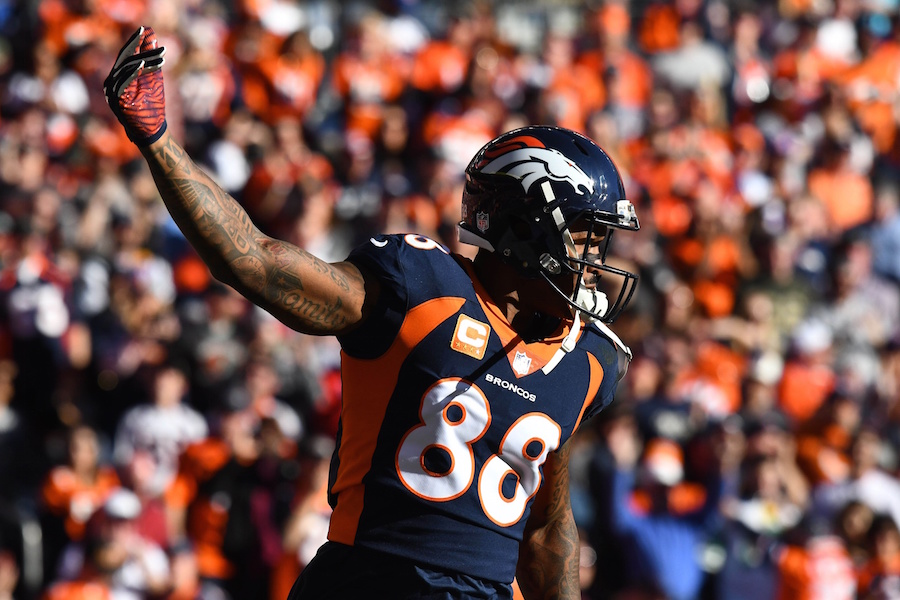 Multiple Denver Bronco players have rumored to be potentially moved as the Broncos are reportedly 'listening' to offers on several aging veterans including Demaryius Thomas, Emmanuel Sanders and final year contract players like Shane Ray.
Discussing the validity of the trade talks on the latest Broncos Blitz podcast is host Ronnie Kohrt. From offense to defense, is Denver looking to sell? And who would they sell too? Kohrt goes over each potential move that could be made by Denver.
Kohrt also discusses names that Denver may be listening to offers for, or who Denver could be pursuing.
Click here to listen to the full Broncos Blitz podcast with Ronnie Kohrt.
You can follow Ronnie Kohrt on Twitter for more news regarding the Broncos by clicking here and catch up on latest conversations about the Broncos, or listen to the podcast below.
Click here to listen to past episodes of the Broncos Blitz podcast and access the Broncos Blitz archived vault.