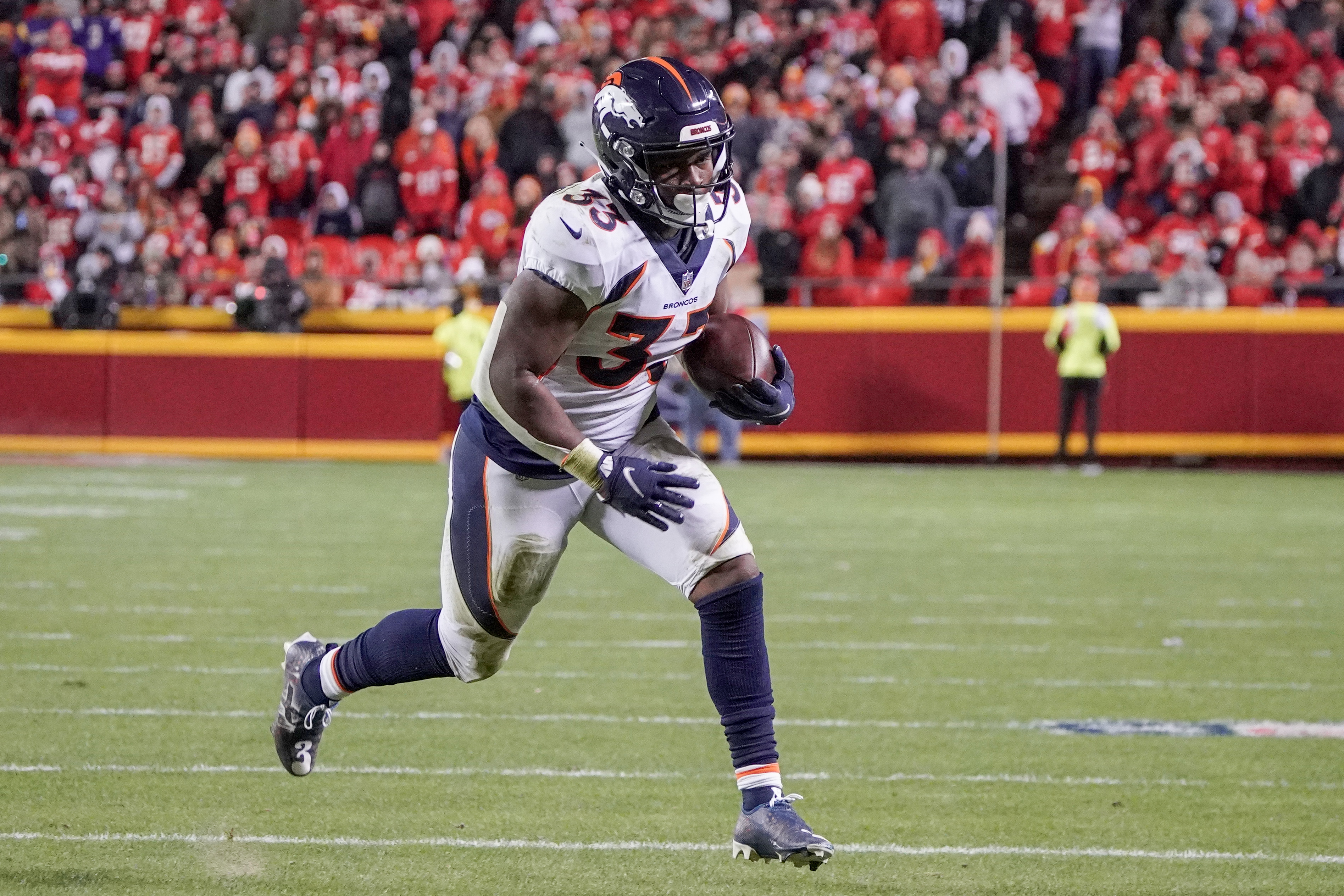 The Denver Broncos are lost after a heartbreaking defeat by the Cincinnati Bengals 15-10.
A loss shot down the Broncos' chances of reaching the playoffs, but if the Broncos run the table, Denver has a good chance of making the postseason. However, a loss on the road to the Las Vegas Raiders today and the Broncos' season is all but over.
Going into the Raiders game, we give the ways Denver can beat Las Vegas today. The Mile High Sports team gives their insight on all things Broncos heading into Week 16.
Who deserves the most blame from the Broncos' loss to the Bangles?
JT Matthews (@JTMatthews01): It is hard to pinpoint one issue but I feel like the loss to Cincinnati falls on the Broncos coaching staff at the end of the day. The offense in the first half was completely stifled by the Bengals' defense and there was no plan to generate yardage or scoring outside of running the ball. They were hoping one of Melvin Gordon or Javonte Williams would rip off a big play. Even at the end of the half with a chance to score, the Broncos never appeared to be hunting the end zone and were content to settle for a long field goal. There were multiple issues with the offense but that stood out to me as the most egregious.
Lindsay Bebout (@lindsaybebout): I truly don't understand how somebody can be as incompetent at their job as Pat Shurmur and still be employed. Honorable mention has to go to Teddy Bridgewater. Drew Lock's fumble was bad, but Bridgewater couldn't even get the ball across the 30-yard line one time. (side note: Very relieved Bridgewater is ok!)
Joey Richards (@JRDrafts): 
The blame deserves to be on the Broncos' offense as a whole. The Broncos' defense played as good as anyone could've asked but still couldn't pull out the win. From the offensive line to the quarterback, the entire group had their struggles.
Rich Kurtzman (@RichKurtzman): Vic Fangio. He hired Pat Shurmur, and Shurmur's offense was awful. Then there's Drew Lock below those two who deserve blame for the fumble and turning point of the game.
Nicholas Manning (@Dr_NManning):
The offensive execution cost the team several opportunities for points. As did the defensive breakdown leading to Tyler Boyd's go-ahead score. Vic Fangio oversees all of it. The culture of the team right now reflects a team that crumbles in crunch time. Denver has only won a single game when trailing at halftime under Fangio, which screams to be a lack of belief this team has in itself.
Zach Segars (@Zach_Segars): 
I don't think there's a single individual. Bridgewater was bad and Lock made several of the game's worst plays. The offensive line was bad. Darby's blown coverage was a killer. I guess Pat Shurmur for the offense's ineptitude.
What player positively surprised you the most?
Nicholas Manning: I had a few: I thought Bobby Massie showed up well against Sam Hubbard. Jonas Griffith and Baron Browning were phenomenal. But Patrick Surtain is a gosh darn human blanket and suffocated Ja'Marr Chase for 60 minutes. This young man is something special.
JT Matthews: I think it was neck-and-neck between the two young linebackers Jonas Griffith and Baron Browning. Both men played superbly and made plays all over the field, with Griffith even taking snaps in coverage against Ja'Marr Chase. Joe Mixon was held in check because of the effort of both players, who led the team in tackles.
Lindsay Bebout: Patrick Surtain which sounds like an odd answer given the incredible season he's having, but Ja'Marr Chase finished the game with only one reception and three yards. Insane!
Zach Segars: It's gotta be Jonas Griffith, right? I wasn't expecting a tire fire, but I wasn't expecting much out of Griffith. Instead, he produced more than you would get out of average performance from puzzling fan-favorite Kenny Young.
Joey Richards: Barron Browning had a fantastic game against the Bengals. From where he's started to where he's at now is astonishing. I think many forget that he missed almost this entire offseason due to injury. Coming in as a rookie and being productive dispute the injuries is impressive, to say the least.
Rich Kurtzman: Noah Fant played pretty damn well. That's one downside of Lock not beating out Teddy: Lock loves to throw to Fant. So when Teddy became the starter we saw Fant's targets decrease. I would love to see the young tight end finish this year strong.
Who are your top 5 building blocks for the Broncos moving forward?
Lindsay Bebout: Patrick Surtain, Javonte Williams, Justin Simmons, Courtland Sutton, and whoever the QB is in 2022. I think this season is a wash, so I am looking ahead to 2022 success.
JT Matthews: My top 5 building blocks for the Broncos moving forward would be: Justin Simmons, Patrick Surtain, Garett Bolles, Javonte Williams, and Quinn Meinerz. This was a difficult choice and Dre'Mont Jones was the player that I struggled with excluding the most. I believe that Simmons and Surtain and perennial Pro Bowl caliber players and must be valued as such, Garett Bolles plays one of the most important positions in football at a high level, and Javonte Williams and Quinn Meinerz are the best part of the Broncos offense right now in the run game. Bradley Chubb was in consideration but with his health being an ongoing problem I decided against including him.
Nicholas Manning: The Broncos' five top-100 selections in the 2022 NFL draft. Denver's ability to use their draft capital to target their next quarterback is the most impactful resource George Paton has at his disposal.
Zach Segars: Pat Surtain, Justin Simmons, Dre'Mont Jones, Javonte Williams, Baron Browning. I could be banking on the young players too much, but those feel like the sturdiest foundational pieces if there isn't much positional value.
Joey Richards: Patrick Surtain, Dre'Mont Jones, Garrett Bolles, Justin Simmons, and Javonte Williams have to be the five biggest building blocks going forward. All are young and productive, I think the Broncos are in good hands if they can figure out the quarterback position.
Rich Kurtzman: In no real particular order: Garett Bolles, Justin Simmons, Bradley Chubb, Courtland Sutton, and Javonte Williams.
Is who has to play well for the Broncos to have a shot against the Raiders this week?
Rich Kurtzman: I'll take Courtland Sutton. Lock has to play well to get him the ball, but when it is thrown his way, Sutton has to make the catches. He had multiple drops last week and should be able to take games over from time to time as a No. 1 WR.
Nicholas Manning: I believe the offensive line must have a better showing. The Raiders have a solid front four, and the Broncos gave up some critical pressures in last week's game against the Bengals. Look for a better effort from the guys up front this week.
JT Matthews: Drew Lock will be the most important deciding factor in Sunday's game against the Raiders. If he can utilize the great receivers the Broncos have and minimize turnovers, Denver could have a very successful outing.
Lindsay Bebout: It's Lock time, baby!
Zach Segars: Drew Lock's the easy answer, but it's the right one. If he plays as he did in his first two outings and for much of last year, a bad Raiders team will cruise to victory. If he plays as he did for the pre-meltdown phase of his Bengals appearance, the Broncos have a great shot.
Joey Richards: The offensive line has to be good. Playing with a backup quarterback, the Broncos have to make things easy for him and I believe that starts with a good run game and plenty of time in the pocket.
Score predictions and why?
Joey Richards: 24-17 Broncos. Despite playing a backup quarterback, the Raiders defense isn't that great and I think the surrounding pieces will do just enough to help Lock pull out a big win in Las Vegas.
JT Matthews: I predict a 27-20 win for the Denver Broncos. I believe it will be a heated affair between division rivals, but Denver's defense will win the day. Carr will get his team to the end zone but won't be able to do enough to get them the "dub."
Lindsay Bebout: Thankfully the Las Vegas Raiders have crashed and burned worse than Denver has. 24-13, Broncos.
Zach Segars: Raiders win 23-20. Denver's defense is terrific, but Lock's averaging one stupid turnover per half right now, and that'll be enough to spark an anemic Vegas attack.
Rich Kurtzman: Broncos 20 – Raiders 17. Neither team is great, neither fighting for the playoffs anymore. But Denver will be hungrier for a win.
Nicholas Manning: As the week goes on, I believe Drew Lock will have a pretty good performance. He is a guy who is turnover-prone, however the offense just looks more dangerous with him at the helm. Look for Jerry Jeudy to be resurrected this week and Denver wins 24-13 as Lock stirs up some more drama in Broncos Country.