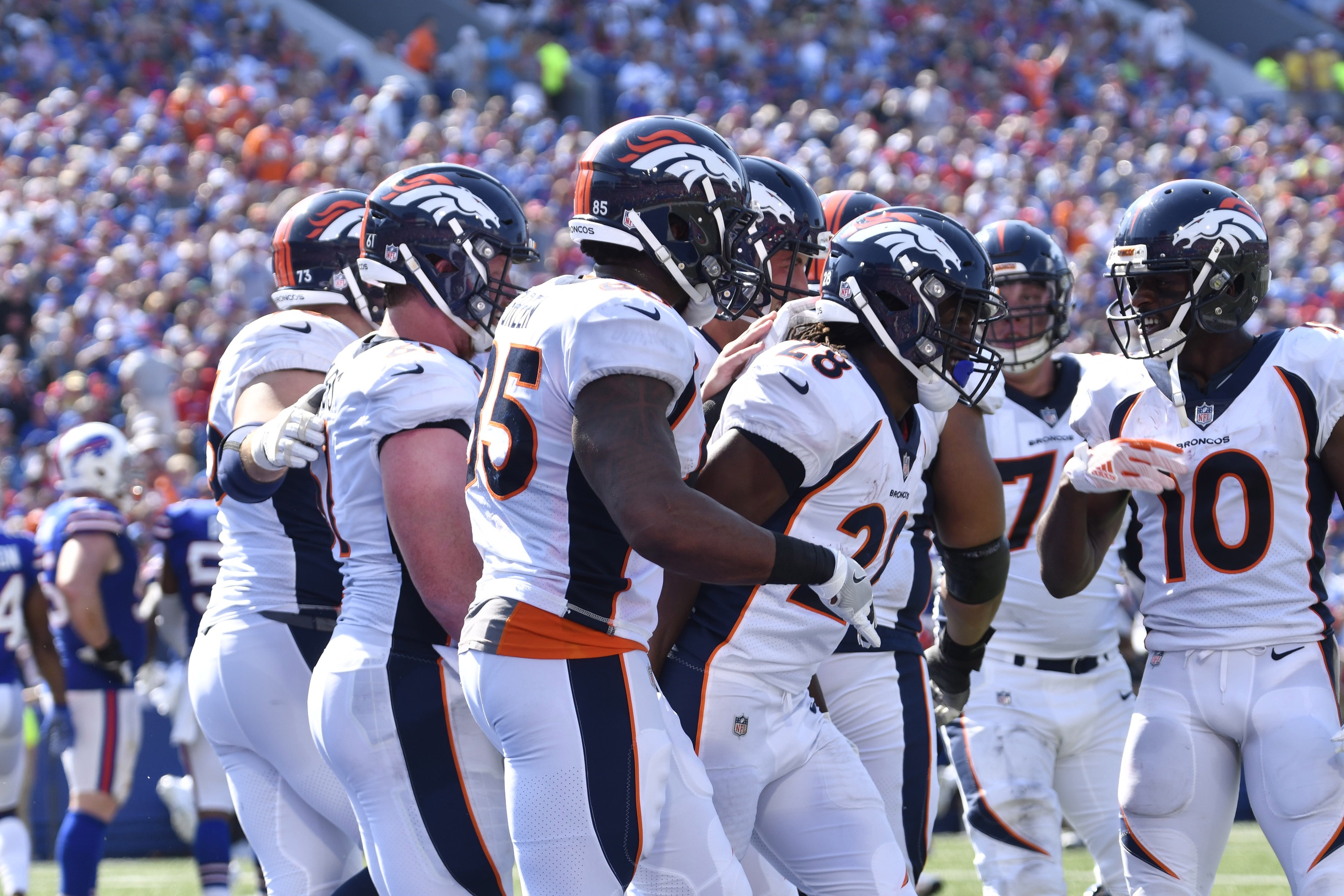 With no time left on the clock and granted three extra plays from penalties, the Oakland Raiders pulled out a narrow, 31-30 win against the Kansas City Chiefs.
This opened the door, again, for the Broncos to gain ground on first place in the AFC West. The Broncos' longtime rival has gifted them a chance to forget about the embarrassing loss to the Giants the week before and make a two-week move into control of the division.
Moving forward, the Broncos have back-to-back divisional matchups against the Los Angeles Chargers and the Kansas City Chiefs. If the Broncos beat the Chargers this week, they would move to 4-2, putting them a half-game back of the Chiefs for the division. A week eight, Monday night matchup against the Chiefs, then, would become one of the most significant games of the season — a battle for first place in the AFC West.
The Broncos need to focus on the Chargers first, though. After an 0-4 start, the Chargers have rallied off wins against the Giants and the Raiders. Despite being last in the division, the Chargers still remain a significant threat. In their season-opening matchup, the Chargers came from behind, scoring 14 unanswered points in the fourth quarter, to rally to within three of a Broncos offense that struggled to move the ball in the second half.
A missed field goal by rookie kicker Younghoe Koo, who is no longer with the Chargers, allowed the Broncos to escape with the win.
Despite struggling for the next three weeks, the Chargers seem to have found both their offensive and defensive rhythm, scoring 27 points against the Giants and holding the Raiders to 16 points, limiting Derek Carr to only 171 yards of offense with two interceptions and a touchdown.
The game will be not only their match against the Chargers, but the Broncos' third divisional game of the early season. If they win, they would be the only AFC West team to remain undefeated within the division, an important piece of the tiebreaker to hold.
Entering Kansas City with a 3-0 divisional record, the Broncos then have the chance to claim two tiebreakers — divisional wins, and most importantly, head-to-head. If they beat the Chiefs and move to 5-2, the Broncos would have a virtual stranglehold on the AFC West, as the Chiefs would fall to an 0-2 divisional record and 5-3 overall, giving the Broncos a game in hand with simply the need to keep pace with whatever the Chiefs accomplish each week the rest of the way
The next two games are potentially the Broncos' biggest games of the season, giving the Broncos either a chance to take a control the division, or fall behind and be left to chase for a wild-card spot.
The two-game stretch begins on Sunday against the Chargers in Los Angeles at 2:25 p.m.