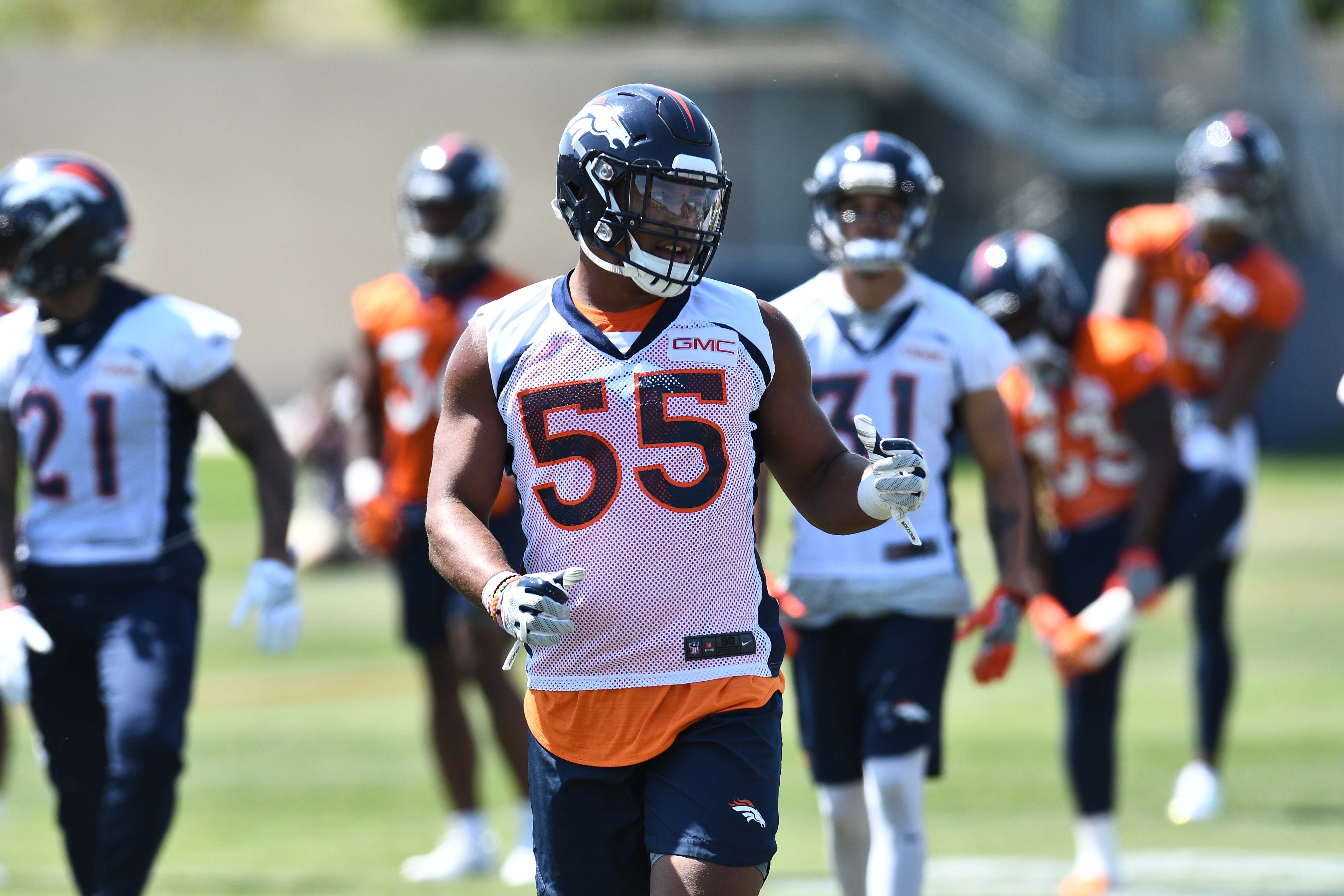 The Denver Broncos defense ranked third in the NFL last year and new additions Bradley Chubb and Clinton McDonald have the team loaded up with depth on the defensive line.
Speaking to Eric Goodman and Les Shapiro of Mile High Sports AM 1340 | FM 104.7, Zach Kerr says that the defensive line is miles ahead of where it was last year.
"I would honestly say that we are way more stacked," said Kerr. "We push each other. It's a lot of competition in that room. It's a little scary when you think about it. It's going to be fun to get out there and compete with the boys. I love it."
Kerr has been impressed with what he has seen from Chubb and thinks that picking him at five was well worth it. Recently, Chubb received a comparison to Khalil Mack from Chris Harris Jr. but Kerr wouldn't go that far.
"I wouldn't necessarily say he's Khalil Mack," Kerr continued. "Because I haven't seen him play in the pads yet, but I think he's definitely drafted where he was supposed to be drafted. If not higher. I'm surprised he didn't go higher because that guy can play."
From teammate to coach; Joe Woods is entering his second season as defensive coordinator and Kerr has already noticed improvements from last year.
"You can definitely see the change of intensity with Joe Woods," said Kerr. "Anytime you're a first-year coordinator there's a lot of pressure on you. But once you start to get comfortable with that position, and comfortable calling plays, and comfortable game-planning and stuff like that, as a coordinator then you obviously can be yourself more."
Woods played a big role in the formation of the "No Fly Zone" and has the potential to be a great defensive coordinator for Denver.
"I don't care what anyone says, you're always uncomfortable the first time doing anything," said Kerr. "You can definitely tell that he's more comfortable, he's more comfortable calling plays, more comfortable with the defense, and kind of being the leader of the defense."
Click here to listen to the full interview with Zach Kerr, including what he had to say about defensive line coach Bill Kollar.
Catch Afternoon Drive with Goodman and Shapiro every weekday from 4p-6p on Mile High Sports AM 1340 | FM 104.7 or stream live any time for the best local coverage of Colorado sports from Denver's biggest sports talk lineup. Download the all-new free Mile High Sports Radio mobile app for Apple or Android.