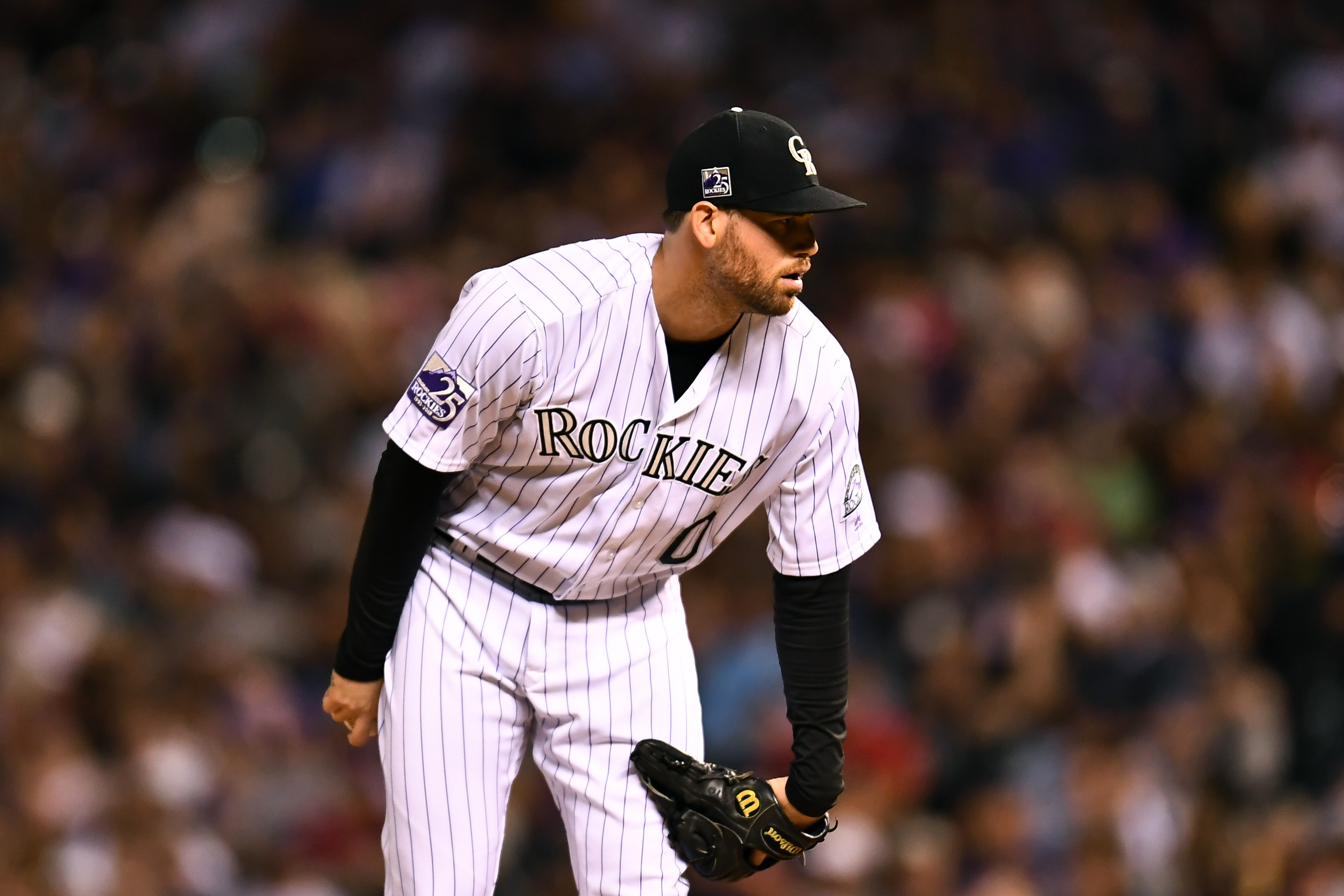 The Colorado Rockies have reinstated right-handed pitcher Adam Ottavino from the 10-day disabled list and optioned left-handed pitcher Jerry Vasto to Triple-A Thursday. Ottavino, 32, was placed on the DL on May 28 with a left oblique strain, but the veteran reliever was pitching as well as anyone in the game before the injury.
In 27 appearances, Ottavino is 3-0 with a 0.95 ERA. Despite being on the shelf for the start of the month, Ottavino still leads the Colorado bullpen with 45 strikeouts and only Chris Rusin (28.2) and Bryan Shaw (33.0) have tossed more innings than Ottavino (28.1).
A large reason Ottavino has been so successful this season is his command over his slider, which has been absolutely filthy and has racked up the strikeout totals for Ottavino. In 17-of-27 appearances, Ottavino has struck out more than one batter and six of those times the veteran has recorded a trio of strikeouts in a single inning.
Vasto, 26, made his Major League debut with the club on June 10 after having contract selected by the Rockies earlier that day. In 19 appearances with the Albuquerque Isotopes, Vasto is 2-0 with three saves and a 1.71 ERA. Vasto has pitched 21 total innings for the Isotopes, recording 26 strikeouts and eight walks.
The Rockies hope that Ottavino will be able to help turn things around for the bullpen which has struggled mightily of late. The team will conclude a three-game series with the Phillies Thursday morning, after winning 7-2 Wednesday night.