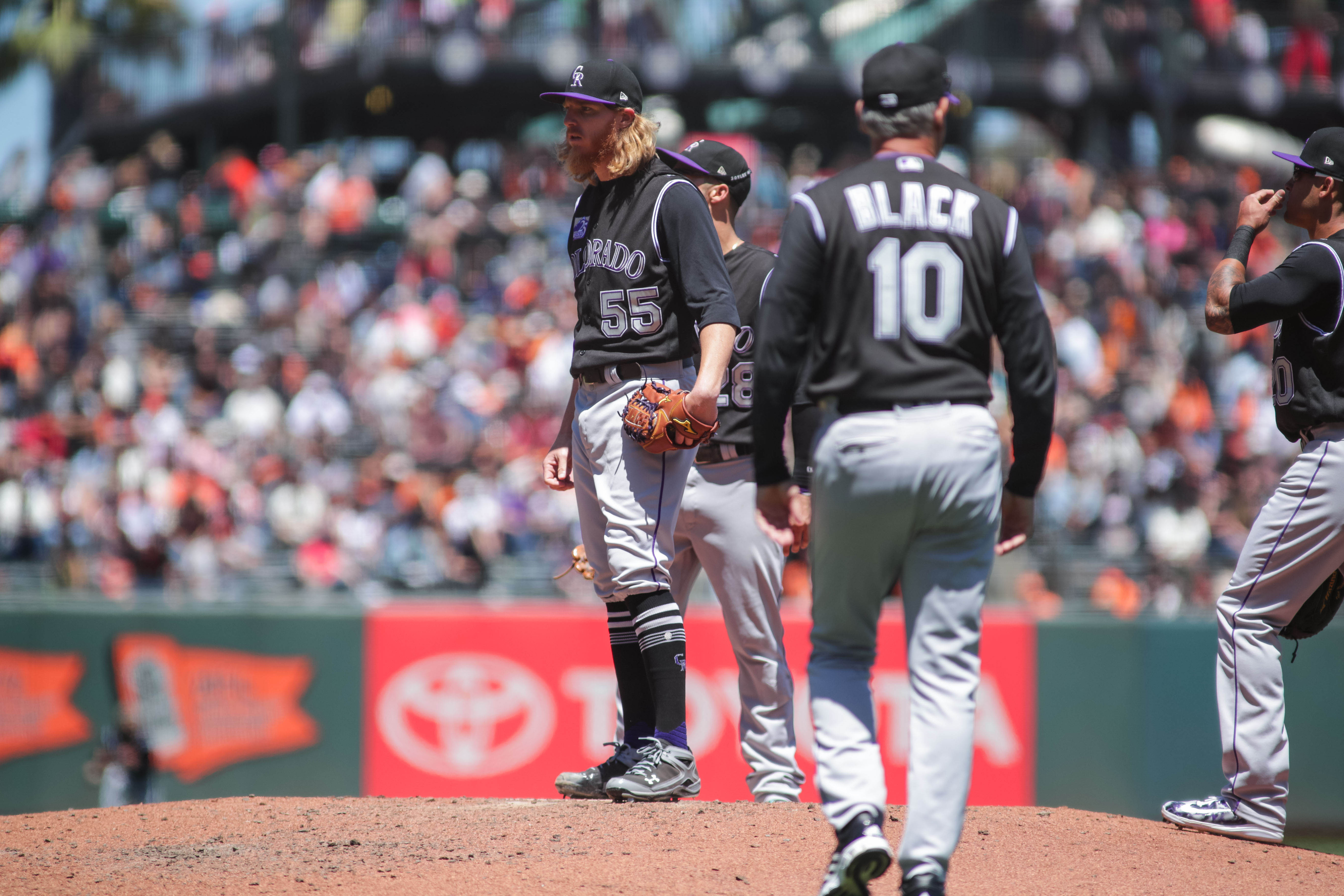 Things have gone from bad to worse for Jon Gray.
The Rockies' erstwhile ace is fourth in the NL with 119 strikeouts, and he's sported All-Star caliber stuff all season, but the results have been disastrous, and before Gray's ERA rocketed into the sixes, the team optioned him to Triple-A Albuquerque.
Host Shawn Drotar and guest Nate Lundy (Co-hosts, "Mornings at 5280′") take a look at the Rockies' decision, and try to decipher what message the Rockies are sending to their prized pitcher.
Check out the latest "Blake Street Irregulars"!
Brought to you by Tap XIV (tapfourteen.com) on Blake Street in Denver.
Follow Shawn Drotar on Twitter: @sdrotar
Follow Nate Lundy on Twitter: @natelundy
AMP users: Click here to listen.