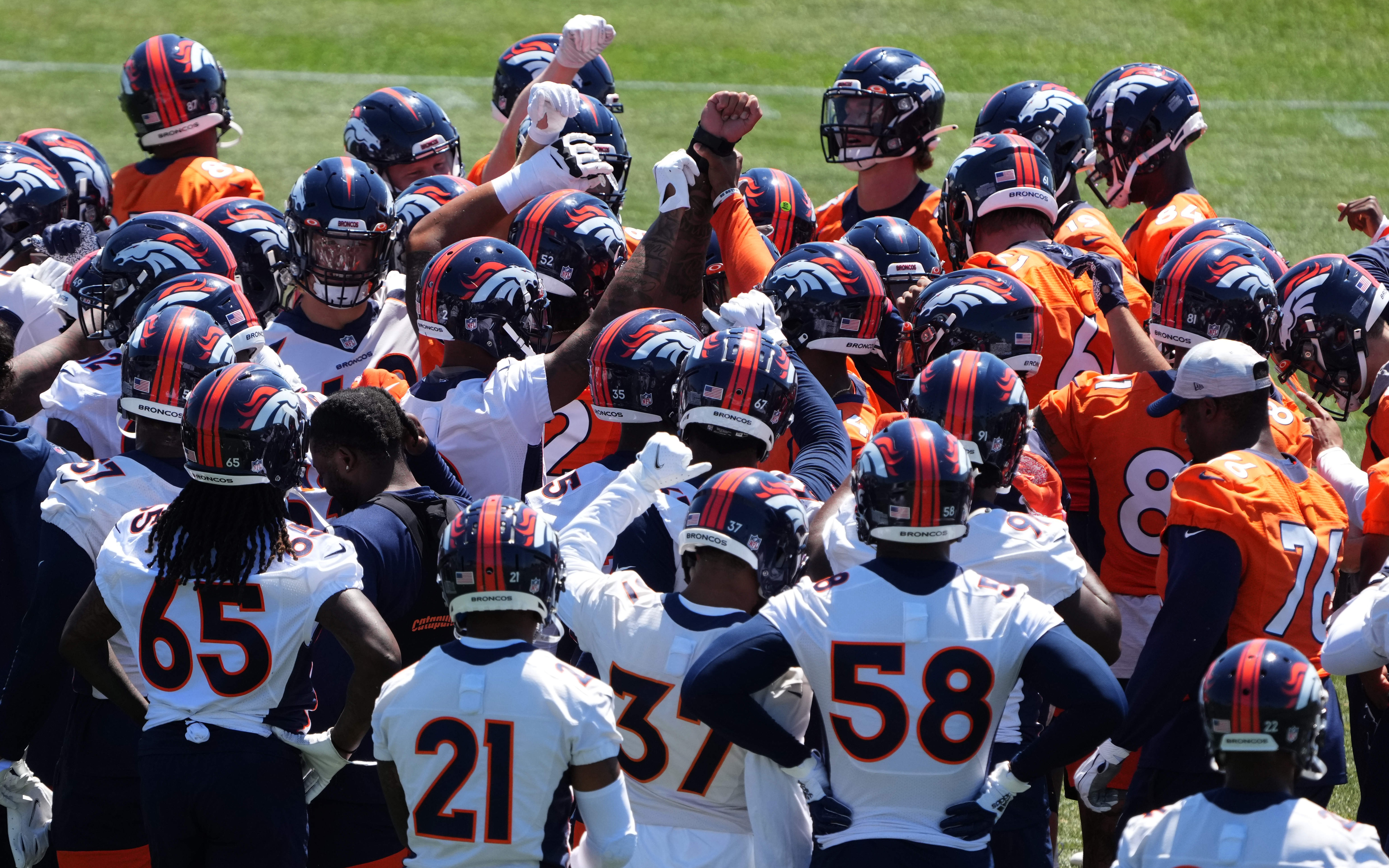 The NFL is, for the most part, leading the way in COVID-19 vaccinations.
According to Tom Pelissero, five teams had hit the 85% threshold a week ago in terms of receiving the safe, effective and free vaccines which protect people from the raging, mutating virus. And that number has now jumped to 13 teams which have at least 85% of their players vaccinated, with Mike Klis reporting the Broncos are at nearly 95%, which is incredible.
Per league source, Broncos are at nearly 95% of players who are either fully vaccinated or have taken one shot.
This in addition to all of Fangio's coaching staff and football staff on path to full vaccination. #9sports https://t.co/9smAi75wLH

— Mike Klis (@MikeKlis) July 9, 2021
Head coach Vic Fangio and his staff have led well throughout this offseason to get their entire staff vaccinated and also host a vaccination day at the team facility to encourage players to get the shot.
There are many reasons why getting vaccinated and protected from COVID-19 is the right thing to do.
First and foremost, players are million-dollar assets to teams and those franchises want their investments to have the best chance possible at staying healthy. That may mean asking players to not work out unless its at team facilities, or taking a vaccine to protect them from a potentially deadly virus.
Secondly, players who are vaccinated will basically have their NFL lives restored to "normal." That means no more protocols.
Unvaccinated players will still have to take COVID tests every day, wear masks in team meetings and in planes, and they can't work out or eat in the cafeteria with teammates. Even more restrictive, unvaccinated players won't be allowed to leave the hotel on road trips or have sponsorship deals.
Vaccinated players, on the other hand, will not be tested for the virus or have any of the other restrictions placed upon them.
Remember last year when Drew Lock and the rest of the QB room took off their masks to eat? It resulted in Lock and the other quarterbacks being held out of the game against the New Orleans Saints, pushing practice squad receiver Kendall Hinton into the starting lineup.
This year, the Broncos won't have to worry about that becoming a reality again. Nor will the team have to deal with last-second COVID positives, benching players from their lineups or possibly sidelining the entire team for a week.
Finally, getting vaccinated is the right thing to do because players are leading by example while also protecting their families and the community around them.
As of last week, 68 percent of NFL players had received at least one shot of the COVID vaccines, which leads the American public by nearly 20 percent (48.3 per the CDC). That could actually be helpful considering the NFL audience is comprised of a great deal of conservative-leaning Americans, and those on the right are less likely to get vaccinated than progressives are.
If their favorite players are vaccinated, maybe more fans will take the shot, too.
Of course, not all teams are doing as well as the Broncos. The Indianapolis Colts and Washington Football Team are below 50 percent of players who have been vaccinated, meaning they will likely be forced to have many players sitting out of games and other issues in 2021.
2020 was a difficult year for everyone around the world, and that included the NFL. Schedules were affected, and game dates/bye weeks were moved to accommodate failed COVID tests while stadiums were mostly or fully empty most weeks. Beyond that, teams struggled because they had less time to meet last offseason and fine-tune their playbooks, chemistry and more.
For us die-hard NFL fans, having games to watch every week was a bright spot in an otherwise dark year. This year, thanks to multiple safe and effective vaccines, the NFL should return to a state of normalcy, just like the rest of America. But that hinges on players getting vaccinated, which for the most part, is happening thankfully.