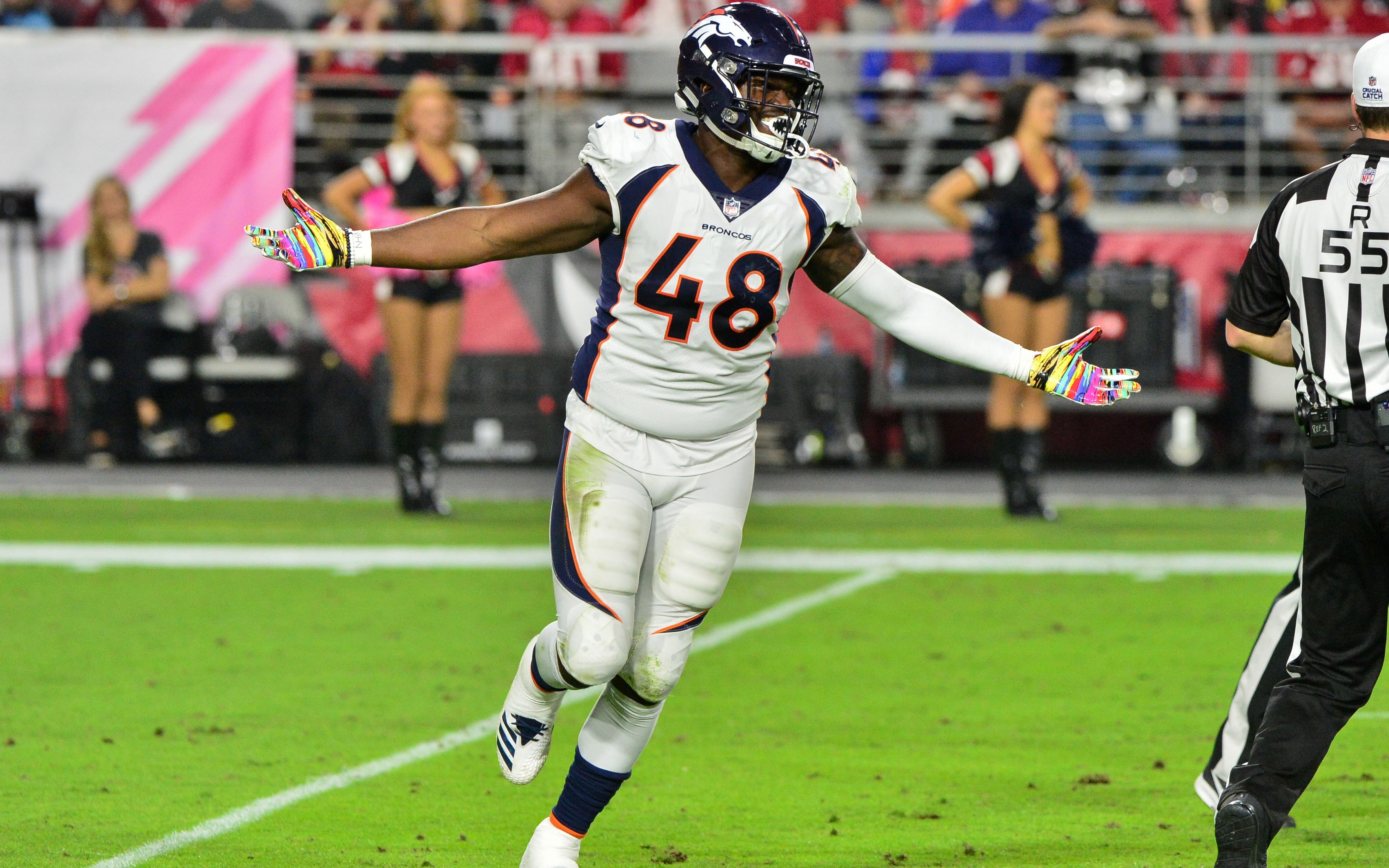 Shaquil Barrett is likely to be yet another player the Broncos grew in their organization only to see them slip away.
Barrett, who played his college ball at Colorado State University, is looking for starter money and starting playing time. And, he may have found it in Cincinnati, it seems.
Pro Football Talk is reporting Barrett will visit the Bengals today, as they must believe he'll fit right into their 4-3 defense as a defensive end.
For the Broncos, this free agency period has been somewhat a tough one. Yes, they signed Kareem Jackson and Ja'Wuan James, but they also almost broke the bank doing so and now have to take a "wait and see" approach before signing any other free agents.
Because the Broncos were strapped, they couldn't re-sign Matt Paradis, one of the best centers in the league. He left to Carolina on Tuesday on a three-year, $27 million deal. Paradis was discovered in the sixth round of the 2014 draft, and Barrett was discovered that same year, as an undrafted prospect out of CSU.
Barrett's football story is one of perseverance. He went to school at the University of Nebraska Omaha, who decided to close their football program down, which is why he found his way to Colorado State. With the Rams, he quickly became a star and as a senior was named Mountain West Conference Defensive Player of the Year.
The Broncos picked him up after the 2014 draft but he sat on the practice squad that year.
In 2015, he began garnering playing time, pushing his way onto the field by excelling on special teams. That same year, he was called upon to start six games in place of the injured Shane Ray and played well, racking up a career-high 5.5 sacks and four forced fumbles. Barrett continued to play on special teams in 2016, where he saw most of his action, and then started nine games for the Broncos in 2017, picking up four more sacks and two additional forced fumbles. Last year, he struggled with a hip injury but still played in 13 games as a key depth player behind Von Miller and Bradley Chubb.
Barrett, though, is ready to start and knew that wasn't a possibility in Denver. We're hoping him success in his next stop, whether that's in Cincinnati or somewhere else.