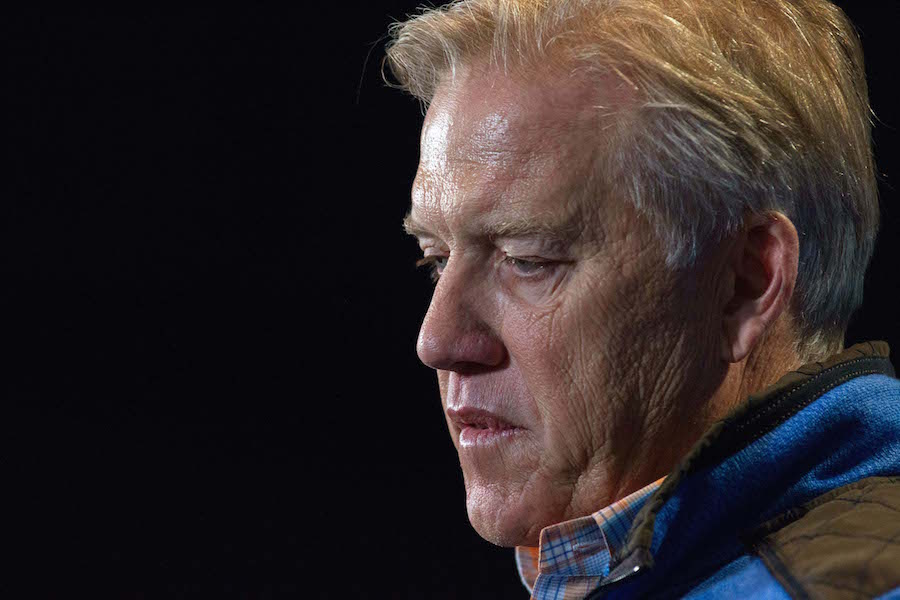 After a 'Monday Night Football' game between the Steelers and the Bengals that descended into near chaos as resentment between the two teams boiled over and embarrassed the league, former Ravens head coach Brian Billick joined Nate Lundy and Shawn Drotar of Mile High Sports AM 1340 | FM 104.7 to discuss the recent spate of cheap shots in NFL games, John Elway's role in the Broncos' fall and eventual recovery, and the peculiar status of the AFC West.
In the wake of the Steelers-Bengals feud, Billick was asked if greater penalties are needed to put a stop to these types of games. Billick noted that emotions run high, and that he feels the league is doing enough to discourage such behavior. "At the end of the day, [the penalty is] pretty substantial," Billick said. "When you're talking about suspension, a game check… on the whole, I think you'd have to say that the players and the league have adjusted." The Super Bowl XXXV winner doesn't necessarily think that games are devolving into cheap-shot battles, noting that recent suspensions have a chilling effect on such things.
"I think the league has taken the right approach, and for the most part — with few exceptions — it's resonating."
When asked if penalizing the teams themselves would help speed the process along, Billick demurred, suggesting that the teams are already heavily penalized by the suspensions themselves. "You could do that, but that intimates that the coaches and the organization aren't putting a high enough priority on it."
"The coach himself doesn't care how much the fine is; he's thinking, 'I've lost a player; I've lost Rob Gronkowski (who was suspended for next week's game after delivering a late hit against the Bills) for a week,'" Billick suggested. "Obviously, in Oakland — at a very critical time right now — they're without Michael Crabtree (who was suspended for Sunday's win over the Giants). This is huge. So I think the sanctions against the team and the organization are already commensurate, because you're losing a player."
Turning to the free-falling Broncos, Billick was asked about the notion of trending toward youth in a lost season, and protecting veterans from injury, all without losing the confidence of a proud locker room. "That's very real. Obviously, the priorities have to change… between now and January, you've got to have some answers," Billick said. "'Do we need a quarterback? Do we need another offensive lineman? Where are we in our secondary or linebacking corps?' All of these questions: will the priority be free agency or the NFL draft? And that's tough to do — you saw that in New York (with the 2-10 Giants), it cost a coach (Ben McAdoo) and GM (Jerry Reese) their jobs. They were legitimately trying to craft a situation where they could find out their needs, but they did it in such a fouled-up way with regards to (benching) Eli Manning."
"I would think that Vance Joseph and John Elway have the same task. They need answers to some of these questions between now and January — and how they do that is going to be pivotal."
Regarding the increasing noise Elway's of criticism in Denver, Billick said it's justified. "It is. [The NFL] has become a general manager's league. It really is. That's why we're seeing so many general managers fired… Because that's where the power in the league is right now — at the general manager level. John is finding just what a coach's life is like now — it's year-to-year, and I don't care what you've done before. The quarterback situation? You've got to know that John Elway was integral in every one of these decisions, whether it's to play Trevor Siemian, [what to] do with Brock Osweiler. Was it right to take Paxton Lynch?"
"Those are legitimate questions, and they'll have to be answered."
To listen to the complete interview with Brian Billick, including thoughts on whether Vance Joseph and the coaching staff will return in 2018 — click here, or in the player below.
Catch Mornings at 5280′ with Nate Lundy, Shawn Drotar and T.J. Carpenter every weekday morning from 7a-9a on Mile High Sports AM 1340 | FM 104.7 or stream live any time for the best local coverage of Colorado sports from Denver's biggest sports talk lineup. Download all-new the Mile High Sports Radio mobile app for Apple or Android.