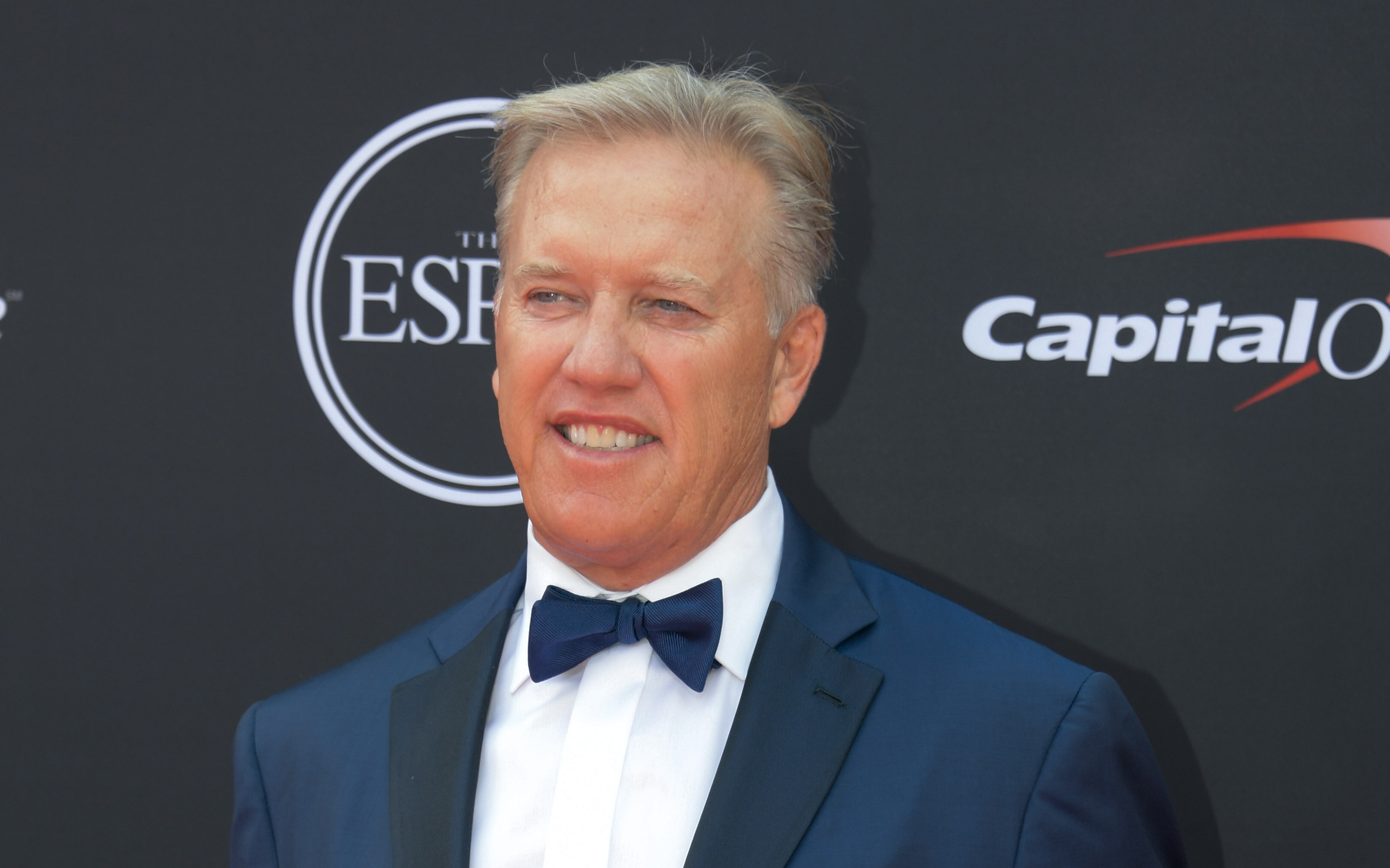 From recent drafts, to keeping the head coach, to this year's 53-man roster; many decisions coming from Dove Valley have to make fans wonder if the right leadership structure is in place for the Denver Broncos.
Paxton Lynch struggled so mightily this preseason, the former first-round pick lost his backup quarterback role to "Mr. Irrelevant," Chad Kelly. Yet, Lynch made the 53-man roster.
Without a doubt, Lynch hasn't progressed, he's regressed. Now in his third year as a professional quarterback, he looks even more lost than he has in previous games played, which is saying something because he was beaten out by Trevor Siemian two years in a row.
Still, despite his clear "bust" label yelling at anyone who's watched him play, John Elway and the Denver Broncos decided to keep Lynch.
"Paxton continued to improve, but he is the third-string quarterback," Elway said Saturday after the 53-man roster was announced. "That decision was made because, looking at the situation and with Chad not having a lot of experience and not having played in a regular-season game before, we thought that we had to go with three quarterbacks and Paxton was our third."
Just wondering, Mr. Elway, how exactly has Lynch progressed although his position on the roster has literally regressed?
Keeping Lynch was the biggest head-scratcher and the worst move the Broncos made today when they announced their final roster before the season kicks off on Sept. 9 against the Seattle Seahawks.
Perhaps Elway couldn't cut Lynch because he had to gut half his 2017 draft class; De'Angelo Henderson, Carlos Henderson, Brenden Langley and Isaiah McKenzie were all shown the door today.
Speaking of Henderson and McKenzie, those are two more decisions from Elway and Co. in the Broncos front office that make you say, "Huh?"
De'Angelo Henderson had a quiet rookie campaign, but he really came on this preseason, rushing 25 times for 106 yards (4.24 YPC) and also had 8 receptions for 66 yards. He's a versatile back and, interestingly, Denver kept only three running backs on the roster for the first time in four years.
Are Devontae Booker, Royce Freeman and Phillip Lindsay enough to carry the load for the Broncos? In all likelihood, Denver will look to sign someone else at some point this season to help depth in the backfield.
And as for McKenzie, it may be an unpopular opinion, but the Broncos should've kept him on as a punt returner. Yes, he fumbled a ton last year, but one look at that 78-yard touchdown return this preseason was enough to know he's the best on the team in that regard. He out-played the 34-year old Adam "Pacman" Jones in the final game of the preseason, too. But, Jones will be a key depth man at defensive back, meaning McKenzie was expendable.
Langley was another 2017 pick which seemed to never really catch on at the NFL level, and Jeff Holland was another surprising cut by Denver considering his stellar preseason and training camp as an undrafted free agent. Instead, the Broncos went with six inside linebackers, including Joe Jones and Alexander Johnson.
Who?
And, don't miss a key veteran who was released on Saturday in Clinton McDonald, the defensive tackle formerly of the Tampa Bay Buccaneers. McDonald was going to be huge — literally and figuratively — in backing up Domata Peko at tackle, and instead, the Broncos are a bit thin there. Zach Kerr and Shelby Harris will perform those duties instead.
The biggest pain when it comes to realizing that McDonald wasn't going to make the roster must've been the $3.625 million cap hit since he signed a 2-year, $7 million deal this offseason. McDonald was injured, but that gamble really backfired on Elway and the Broncos.
For Elway, his 2018 draft class is shining. It's arguably the best in the NFL, and those rookies better be ready to perform on Sundays because they'll all be relied on greatly this season.
That 2017 draft class, though, was a disaster. Speaking of that class, Jake Butt has yet to play a game — he made the roster — and DeMarcus Walker has a mere one sack in 10 games played.
Rewind further: One player (Von Miller) remains from 2011, one (Derek Wolfe) from 2012, zero from 2013's draft class, two (Bradley Roby and Matt Paradis) from 2014, three from 2015, and somehow Paxton Lynch from 2016 with an otherwise solid class. That's a mere 18-54 (33.3 percent) players who remain on the roster whom Elway drafted.
Drafting NFL-caliber players is key because they're a majority of who you make your roster with. The rest have to be found in free agency — where Elway's mostly thrived — and in trades.
Eight years into the Elway Era in the front office and we're seeing his talent on the field. Sure, Miller, Chris Harris Jr. (a UDFA) and Matt Paradis have been studs, but the Duke of Denver has many more misses than hits in the draft.
And with all those misses comes a roster lacking depth in this year's, one this thin which we haven't seen during that same era.
Keeping Lynch was an atrocious choice — signing a veteran backup should've been Denver's move — but the bigger questions come when looking at the roster as a whole, as well as why Vance Joseph was given a second year at head coach.
The Broncos haven't missed the playoffs in back-to-back seasons since Pat Bowlen took over the team in 1984. If they want to get back to the postseason this year, this thin roster will have to exceed expectations.