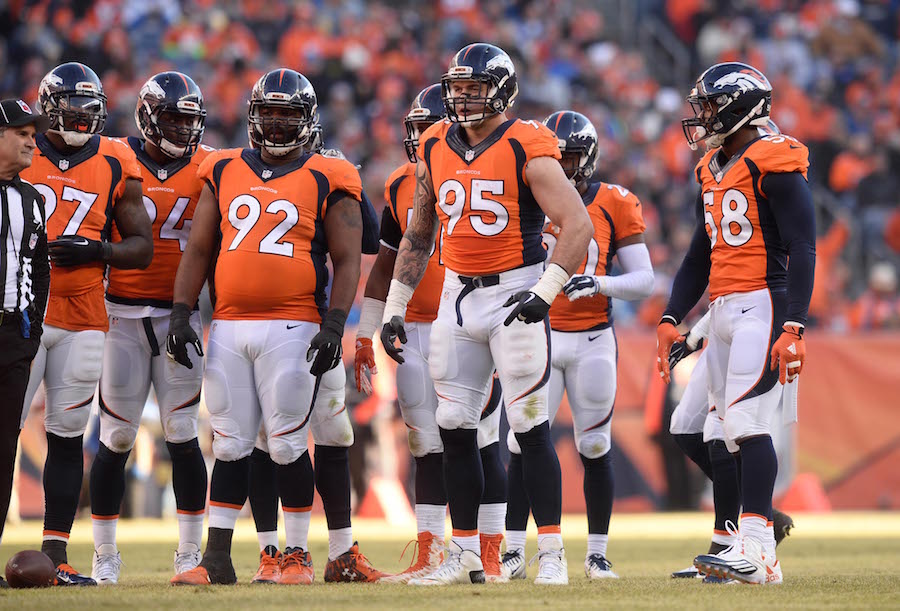 A 23-16 Denver Broncos victory over the Pittsburgh Steelers warranted a night of celebration for any fan that spent Sunday afternoon holding their breath. Up until the final 10 minutes of the game, the Broncos offense seemed a little flat and the outcome was looking bleak. The only positive? The defense held the Steelers to 13 points through three quarters.
Monday on Morning Mayhem with Danny and Cello, the Broncos victory was the hot topic of discussion, as was the upcoming AFC Championship Game against the New England Patriots.
The Broncos had about three ugly quarters, "drops were killing them, they weren't converting on third downs, and they weren't putting the ball into the end zone," Marcello Romano observed.
However, despite the magnitude of problems on offense, the Denver defense kept them in the game. In fact, Danny Williams has officially given them a hashtag – #resilient.
Danny notes, "In all of these close games, they find a way to win and not loose, even when it looks and feels like there are games they should, could and deserve to loose," a the perfect example of their #resilient defense.
Whether the defense is recovering a fumble for perfect field position in the fourth quarter or Peyton Manning is launching a throw for an incomplete pass, "everything happens for a reason and now we have Manning/Brady XVII," Cello said.
The Broncos were expected to beat the injured/incomplete Steelers team, putting all the pressure on them and leaving them tight during the game. With the upcoming Patriots game, most people are expecting New England to win. That should relieve Denver of some of the pressure they faced against Pittsburgh.
What's more fun than rooting for the hometown underdog? An AFC title.
Listen to the full discussion, plus takes from callers, in the podcast below…
Catch Morning Mayhem with Danny and Cello weekdays from 7a-9a on Mile High Sports AM 1340 or stream live any time for the best local coverage of what's new and what's next in Colorado sports.