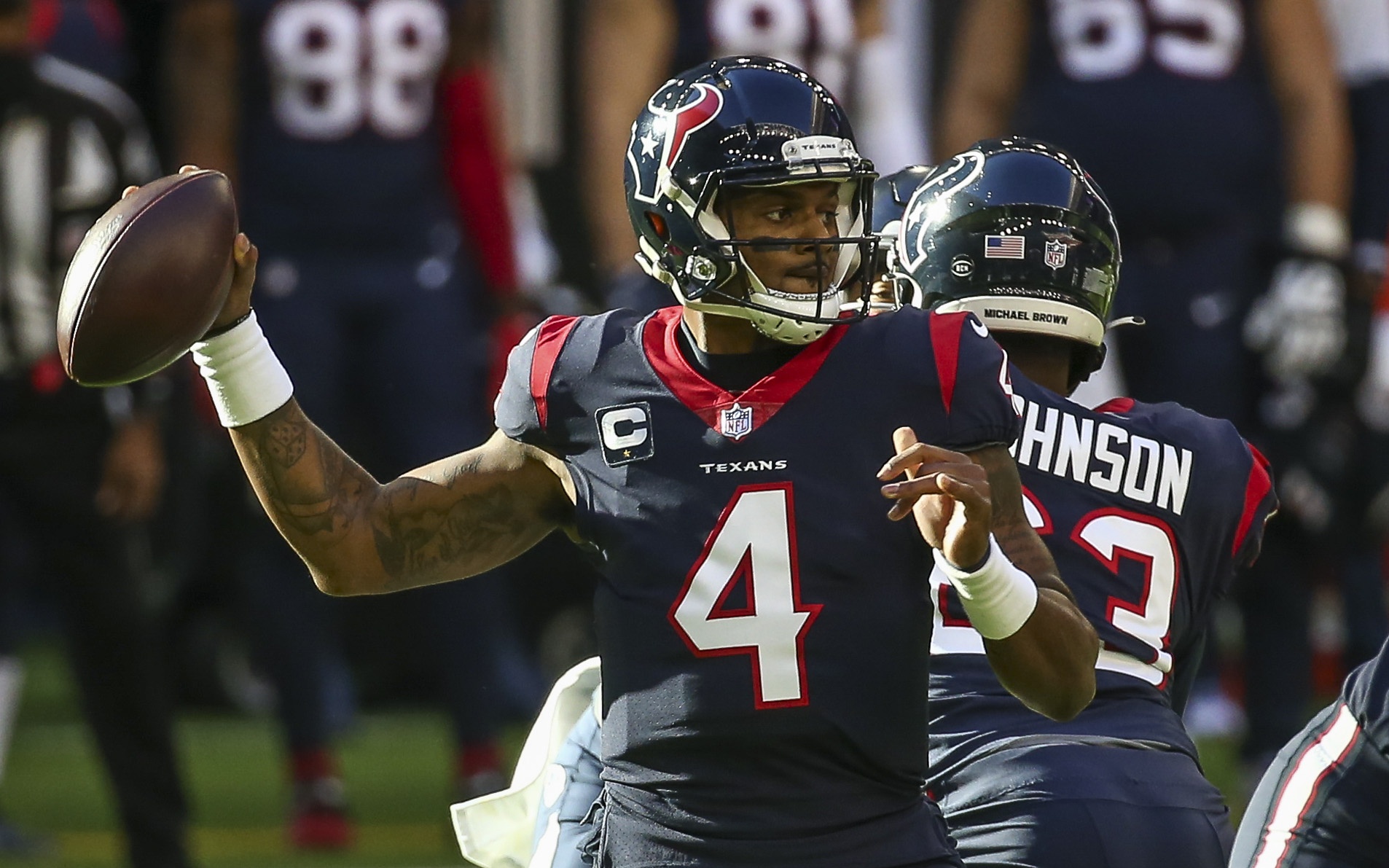 Could the Denver Broncos really, truly trade for Deshaun Watson?
It's a long shot, right? Well, maybe not as long as some would believe.
According to Sportsbetting.com, their odds have the Broncos fourth-best, at a 5/1, to land Watson:
The latest odds for a Deshaun Watson trade via @WeSportsBetting are: #Jets 2/1#Dolphins 3/1#Bears 4/1#Broncos 5/1#Colts 8/1#Patriots 8/1#Eagles 10/1#Panthers 12/1#Washington 12/1#Lions 12/1#Raiders 12/1#Saints 15/1#Jaguars 15/1#49ers 20/1#Cowboys 20/1

— Lester A. Wiltfong Jr. (@wiltfongjr) January 18, 2021
It's no real surprise the Jets lead the way at 2/1; they have Sam Darnold as a prospect to go along with two first round picks this year and two next year as well. They could potentially send Darnold, two firsts (Nos. 2 and 23 this year) and a first-round pick next year for Watson, however, it sounds like the Jets are going to give Darnold one more chance to prove his worth in New York this year. Benjamin Allbright said so here.
The next-best odds are for the Dolphins, at 3/1, which many believe is the most likely landing spot for Watson. The 'Phins have Tua Tagovailoa, an exciting and young prospect, along with the Nos. 3 pick (originally the Texans') and the No. 18 this year, plus a first next year to send to Houston.
Next up is the Bears at 4/1 odds and then the Broncos are fourth at 5/1.
What could Denver send? Well, there's Drew Lock as well as this year's first-round pick (No. 9) as well as next year's first and likely some second-round picks as well. Even if the Broncos didn't send Lock as part of the trade, the writing would be on the wall for him; Watson would be the franchise quarterback, leaving Lock the backup position and probably a new team in two years when his rookie deal runs out.
Watson is a legitimate elite quarterback already, at only 25 years old. He would immediately be the best QB Denver has seen since Peyton Manning back in 2016 and probably the most athletically gifted quarterback in Broncos history (no offense to John Elway).
Watson just finished his fourth year as a professional and is just getting better. His 4,823 passing yards were most in the NFL this year and he added in 33 touchdowns compared to a mere seven interceptions. His 92.5 overall grade this year made him third-best among quarterbacks per Pro Football Focus while his 112.0 passer rating was second-best and his QBR (71.0) was 12th in the league. Oh, and add on he's a dynamic rushing threat (444 rushing yards and 3 TD); Watson is the real deal all the way around.
What's the latest on him? Well, Watson hasn't officially requested a trade yet, but, some in the organization believe he's played his last snap for the Texans:
There is a growing sense from people in and around the Texans' organization that Deshaun Watson has played his last snap for the team. It's early in the off-season, there's a lot of time left, but Watson's feelings cannot and should not be underestimated.

— Adam Schefter (@AdamSchefter) January 17, 2021
Broncos fans shouldn't get their hopes too high; betting sites have to come out with odds like these to give us things to wager on. The Dolphins and Jets are the clear-cut favorites to land Watson, and even that will be a long shot considering what he will cost any team wanting to go down that road.
And, we're not 100 percent sure what George Paton will want to do in terms of the QB position. Although, we do know Paton has acquired QBs in every way possible, including big-time trades.
That means trading for Watson is a possibility, at least, as is trading for Matt Stafford or signing a veteran like Andy Dalton, Gardner Minshew or others. Stay tuned, Broncos Country, as this offseason has already started as a fun, wild ride.