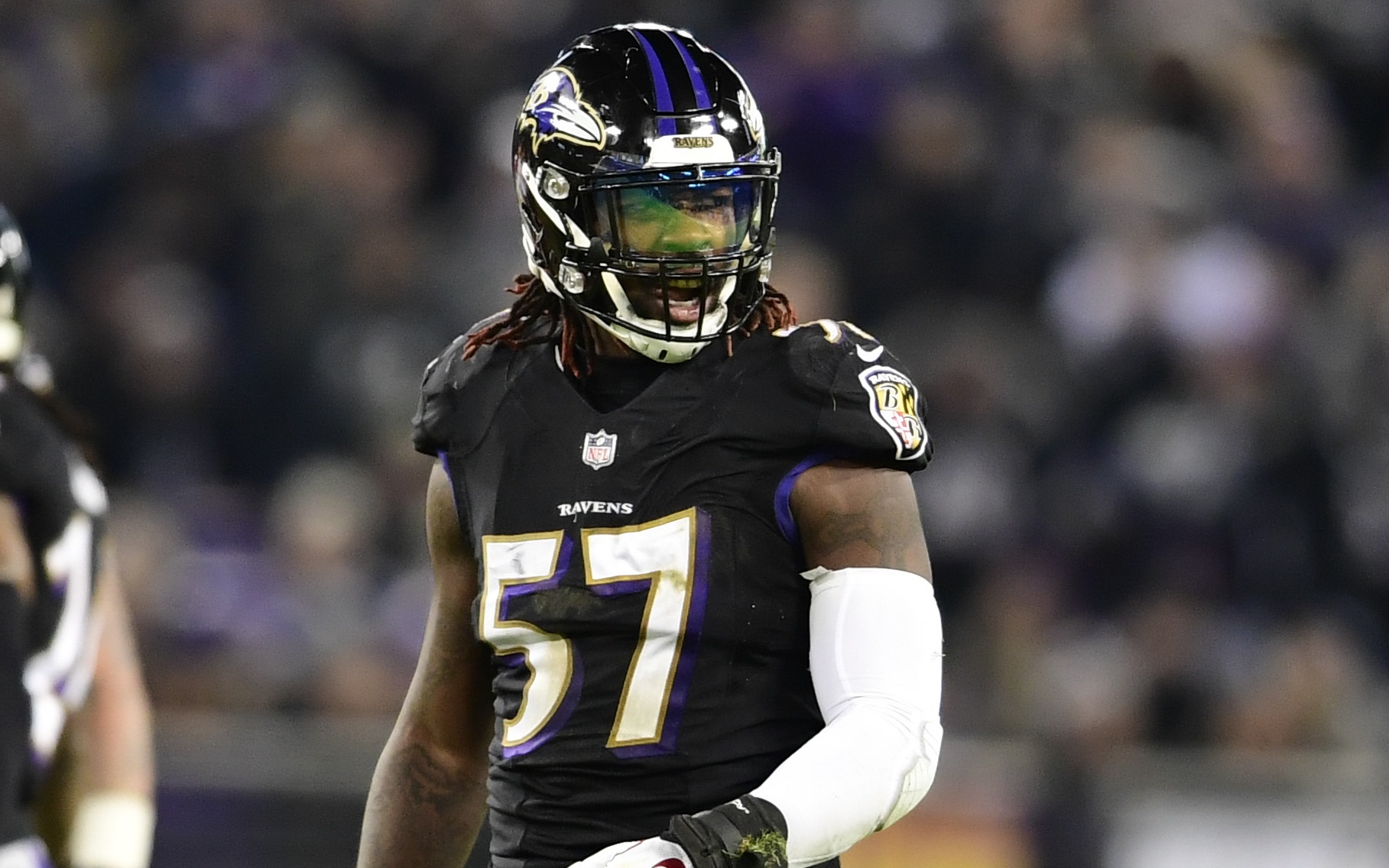 Brandon Marshall's six-year stint with the Denver Broncos is coming to a close.
Marshall's been a model teammate and football player — both on and off the field — since he was signed by the orange and blue back in 2013. Over that time, his 310 total tackles have been the most with Denver and he's been key as a linebacker who can do it all; pressure the quarterback, cover tight ends and he communicated the plays to teammates from coaches, too.
So, where do the Broncos turn to now?
Vic Fangio's defense led the NFL in eight statistical categories in 2018 as the unquestioned No. 1 unit in the league. Roquan Smith and Danny Trevathan were the starters on the inside for Fangio in Chicago last year; can Denver find similar players in free agency this year?
Let's take a look at which inside linebackers could fit the bill and what they'd cost Denver:
C.J. Mosley
Mosley — formerly of the Baltimore Ravens — is unquestionably the best inside linebacker becoming a free agent on March 13, when the new league year kicks off. Mosley just finished his fifth year with the Ravens, ending his rookie contract and having Baltimore pick up his option which paid him $8.7 million in 2018. However, according to spotrac's "Market Value" estimator, he'll likely cost $9.7 million per season and command a five-year deal.
Denver will have to be sure he's the linebacker of the future, and considering his stats, he looks to be the perfect man for the job.
Mosley has been the model of efficiency and effectiveness with Baltimore, missing only three games over his five years in the league. He's hit the century mark in tackles four of five years, with a career-high of 151 as a rookie and he's totaled six forced fumbles over the years, too. And Mosley is the perfect, all-around linebacker the Broncos will need in the middle of their new defense.
Not only is he a tremendous tackler, Mosley is a force in the opponents' backfield, as well. He's racked up 8.5 sacks and 43 tackles for a loss in all, with 14 hurries in 2018 alone. And, Mosley is solid in coverage; with nine interceptions, 35 passes defended and one pick-6 during his tenure with the Ravens. Mosley should be option No. 1 for Denver, but what if they deem him too expensive?
Preston Brown
Well, there is Preston Brown, who played in only seven games with the Cincinnati Bengals last year due to a season-ending knee injury. He wasn't playing his best football even before the injury, so Denver would have to be assured he could regain his form from 2014-17, in which he averaged 126 tackles per season for the Buffalo Bills.
Overall, Brown is a bit more limited than Mosley; he has five interceptions, two forced fumbles and one sack over the course of his career, acting as more a run-stopper than an all-around defensive master like Mosley.
Cory Littleton
Littleton just finished his third season by playing in the Super Bowl, albeit in a loss, with the Los Angeles Rams. He's currently a restricted free agent, so the Rams would be able to match any money the Broncos try to throw at him. But, he looks to be the kind of young, dynamic player worth a big deal.
After mainly being a backup his first two seasons, Littleton started all 16 regular season games for the Rams last year and was an absolute monster. He totaled 125 tackles, with three interceptions, 13 passes defended and four sacks.
Littleton was the 11th-best coverage linebacker in the NFL last year according to Pro Football Focus, an area the Broncos were terrible in 2018 in terms of covering tight ends and running backs. However, his youth still shows; at a 66.6 overall grade from PFF, Littleton was the 55th-best linebacker overall last season. And considering he's restricted, signing him could be a long shot.
Jordan Hicks
Hicks, formerly of Philadelphia, is originally from Colorado Springs and just finished his most productive season. However, the four-year pro only played in 12 games last year due to a calf injury and he also missed nine games in 2017 due to a ruptured achilles tendon.
Last season with the Eagles he totaled 91 tackles with three sacks and five passes defended as more a run-stopping linebacker than all-around kind of guy. However, his 76.1 overall grade from PFF left him as the 21st-best linebacker in the NFL, meaning the Broncos may test the waters on signing him. He'll likely command a great deal less than would Mosley, or, Denver could sign both of them to play alongside one another.
Yes, Todd Davis is still on the roster and Josey Jewell impressed as a rookie with an extremely high football IQ in 2018. But, questions are surrounding whether or not they have the physical skills and speed to play at the level Fangio's defense will need.
And, while the Broncos may sign one or more linebacker in free agency, look for them to continue to fill holes in the draft as well. If they miss out on all the aforementioned backers, a beast like Devin White out of LSU could be the go-to guy in the long-term, but only if Denver takes him in the first round. Others include Mack Wilson of Alabama (2nd-3rd round) and Tre Lamar from Clemson (3rd-4th).