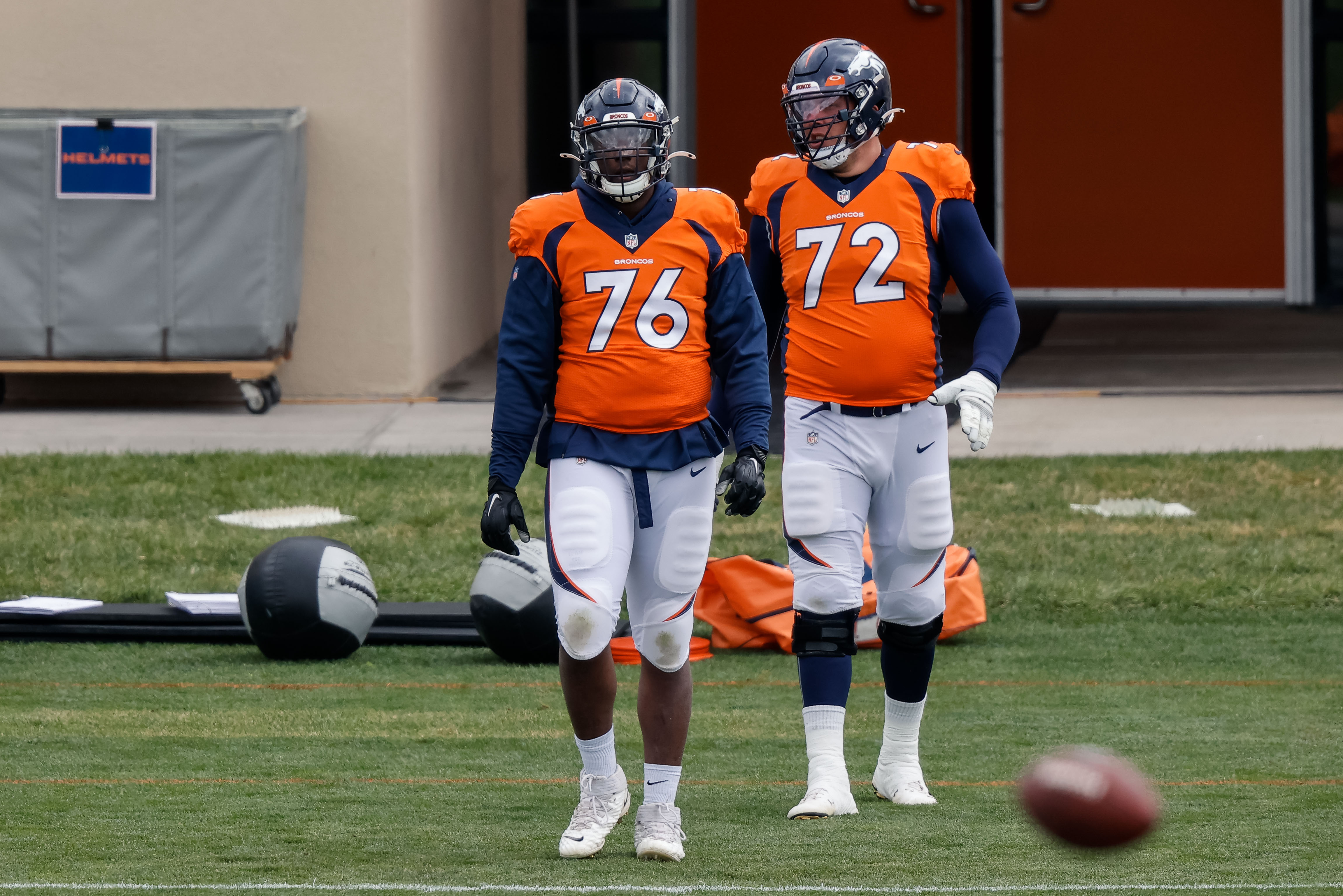 When Denver Broncos head coach Vic Fangio addressed media members at the teams' annual media barbecue, one player he told people not to sleep on was tackle Calvin Anderson.
The Broncos have struggled to find a consistent cog at the position since Orlando Franklin left the team. Anderson was declared one of the biggest winners from Week 1 of Broncos camp after taking numerous snaps with the first-team offense, and competing with veteran Bobby Massie for the starting gig.
Anderson joined the Broncos after brief stints with the New England Patriots and New York Jets. The 25-year-old caught up with Eric Goodman and Andrew Mason of Afternoon Drive at Broncos camp and opened up about his mindset and how Garett Bolles has taken him under his wing.
"I think every training camp it's about opportunity," Anderson said. "In the NFL, all you can ask for is opportunity, so I think for me, mentally, it's about taking advantage of every opportunity that I get. Whether that's with the ones or the twos or anything. I want to prove to the coaches that no matter what game it is, time of the morning it is, like last year for the Panthers game, that I am ready to play, and I am ready to play left and right [tackle]. Whatever they need me to do."
Anderson arrived in Denver with something to prove, and Bolles developed a strong bond with the young tackle. Anderson wound up living with him for a period of time, which made for some quality film work.
"At home, what's funny is that I overthink a lot of stuff, and Garett underthinks a lot of stuff, so we balance each other out a lot," Anderson said. "We are watching film, and I'm overthinking everything, and so he's able to say 'calm down… simplify it like this.' and I am able to do the reciprocal to him."
To listen to the full interview with Anderson, including his thoughts on the upcoming season, click here or check out the link below.
Catch Afternoon Drive with Goodman and Mason every weekday from 4p-6p on Mile High Sports FM 104.7 | AM1340 or stream live any time for the best local coverage of Colorado sports from Denver's biggest sports talk lineup. Download the all-new free Mile High Sports Radio mobile app for Apple or Android.