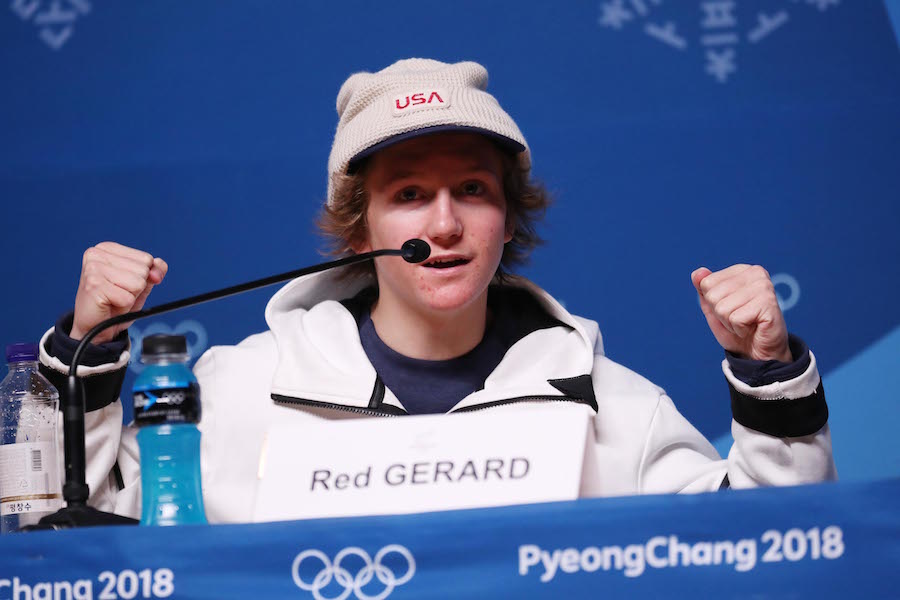 Backside triple cork 1440's were the trick of the day for Team USA as three snowboarders advanced to the big air finals on February 24th. Two of the snowboarders advancing are Colorado (Silverthorne) grown talents, 18-year-old Chris Corning and 17-year-old Red Gerard.
Corning and Gerard are taking over the snowboarding world one competition at a time. Both boarders competed in the Slopestyle competition a week ago. Corning was unable to complete a clean run and didn't make it out of qualifying. Gerard, however. landed a near-perfect run in his third and final attempt to take over first place and become the youngest-ever athlete to win a men's snowboarding competition and the second-youngest gold medal Olympian in any individual event.
In the big air qualifications, Corning fared much better landing a pair of backside triple cork 1440s' with a unique melon grab, giving him a score of 88.00 and putting him in eighth out of 12 big air finals competitors. Gerard did just enough to get into the finals, scoring a high of 85.00 while landing the same trick as Corning without the special grab. This score was just enough to hold onto the final position out of 12 and moving him on to the finals. The highest qualifier was Australia's young Carlos Garcia Knight, who nailed his monster run and scored an outstanding 97.50.
In their first-ever Olympics, Colorado's pair of young guns look to serve notice in the finals; Corning will be after his first-ever medal, while Gerard looks to add to his gold-medal haul. Regardless of the final result, there's a very bright future ahead for USA Snowboarding — and the boys from Colorado will likely be key pieces of any success the team has for years to come.