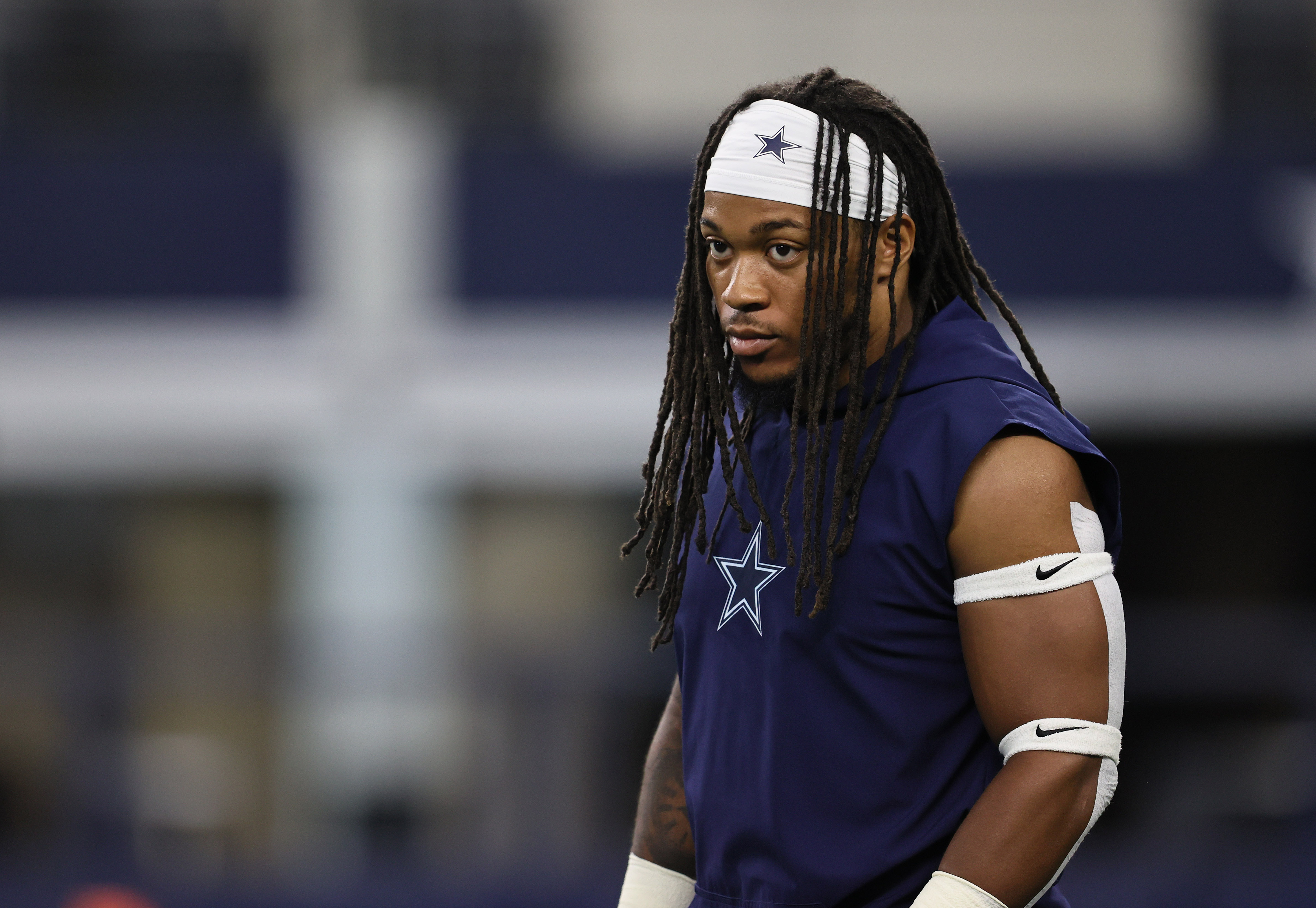 The Denver Broncos have signed two running backs to their roster after an injury to Tyreik McAllister.
Do the Broncos plan to take a deep look at the two backs or are they preseason bodies?
Denver Broncos make two roster moves
The Denver Broncos made two roster moves on Wednesday morning, signing running backs JaQuan Hardy and Stevie Scott.
The move comes after undrafted free agent rusher Tyreik McAllister left Tuesday's practice with a hamstring injury.
Hardy and Scott took to the practice field on Wednesday for Day 13 of Broncos Training Camp at the UCHealth Training Center.
Hardy appeared in three games for the Dallas Cowboys last season.
In his three appearances, Hardy had four total rushes for 29 yards and a touchdown.
Scott returns to Denver after having a brief stint during training camp last year after RB Adrian Killins went down with an injury.
The former Indiana Hoosier finished fourth in rushing touchdowns in school history rushing for 30 touchdowns during his stint there.
What does the Broncos running back room look like?
With the additions of JaQuan Hardy and Stevie Scott, the Broncos current running back room features six rushers.
Headlined by clear-cut roster favorites Javonte Williams, Melvin Gordon, and Mike Boone, players like Max Borghi, Hardy, and Scott will likely compete in camp for a potential spot on the practice squad.
Borghi, a local Colorado product has had several impressive days on offense, showcasing his speed and quick-cut ability.
Since arriving in Denver, Borghi has made more plays during the Broncos team period than Tyreik McAllister has.
It's unknown at this point whether or not the Broncos will play Gordon, Williams, or Boone much in the preseason with them being leading candidates for the 53-man roster for the regular season.
If that's the case, the Broncos will likely utilize Borghi, Hardy, and Scott to get run for at least one preseason game.
As of right now, it's possible the Broncos make another roster move to make space ahead of Saturday's preseason matchup with the Dallas Cowboys.
The Broncos will wrap up training camp on Thursday with a joint practice with the Cowboys ahead of Saturday's preseason opener at Empower Field at Mile High.