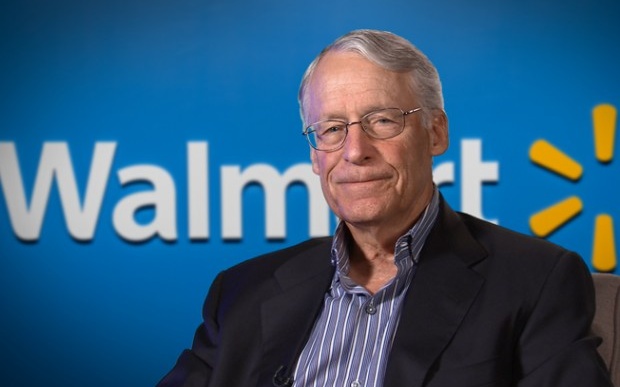 A new era begins for the Denver Broncos as the Walton-Penner Family Ownership group takes the reins of the organization.
One thing was made clear during their introductory press conference on Wednesday, they plan to win both on and off the field.
Denver Broncos ownership group introduced
The new controlling owners of the Broncos were introduced on Wednesday inside of the team auditorium at the UCHealth Training Center.
#Broncos ownership group set to be introduced here momentarily pic.twitter.com/4Etlz7rkGE

— Cody Roark (@CodyRoarkNFL) August 10, 2022
Rob Walton, Greg Penner, Mellody Hobson, Dr. Condoleezza Rice, and Cary Walton Penner introduced themselves to local and national media, each issuing an individual statement regarding their excitement about being part of the Broncos organization.
Three important pillars represent this Broncos team: Football, Business, and Community.
The ownership group spoke on the foundation and legacy Pat Bowlen has imprinted on the team, adding that they plan to lead a similar path.
"We feel a deep sense of responsibility and privilege to be in this situation," Penner said on Wednesday. "Following the footsteps of Pat Bowlen and Joe Ellis is no small feat."
This includes winning both on the field and off the field.
For Hobson, she believes it's important for the organization to be involved in the community of Denver, empowering more voices, and encouraging diversity, equity, and inclusion all at the forefront.
"I want to acknowledge the bond I share with the players, who had to overcome a lot of things in their lives," Hobson shared during an opening statement on Wednesday.
Dr. Rice expressed how fond she is of the tradition the Broncos organization holds.
"This is a great tradition, a great heritage of winning," Rice said on Wednesday. "But the goal now is to build on that heritage and that tradition to continue it in a way that makes for a bright future."
Football, business, and community.
Broncos ownership believes in empowering others
Greg Penner will take on the role of CEO for the Broncos going forward.
His job begins now, and many in Broncos Country were eager to hear about his vision for the team.
When it comes to football decisions, Penner expressed that he is a big believer in empowering others, letting general manager George Paton, his staff, and head coach Nathaniel Hackett tackle those responsibilities.
"We are big believers in empowering people," Penner said during his introductory press conference. "We are not calling plays or drafting players."
As it pertains to a Russell Wilson contract extension, Penner said there is "nothing to say yet" regarding the team and Russ discussing a contract.
At this point, the Broncos will address a potential extension with Wilson at some point down the road, but nothing is expected imminently.
Transitioning to the business side of ownership, the team will not have a board of directors according to Penner.
The Broncos CEO announced that he plans on hiring a team president at some point in the near future to help him run the day-to-day of the team.
For the new team president, Penner stated while sports experience is important for the role, it's not absolutely essential.
"I think sports experience is really important, is it absolutely essential, I'd say probably no," Penner said on Thursday. "But it would make the bar higher to find the right person. We start with general characteristics of we want somebody with really high integrity, great values, great leadership, a diverse set of experiences, and something that aligns with our values as partners here, and we think we can find somebody great."
The Denver Broncos will thoughtfully conduct their search for their next team president and will continue practice on Thursday at the UCHealth Training Center with a joint practice with the Dallas Cowboys.