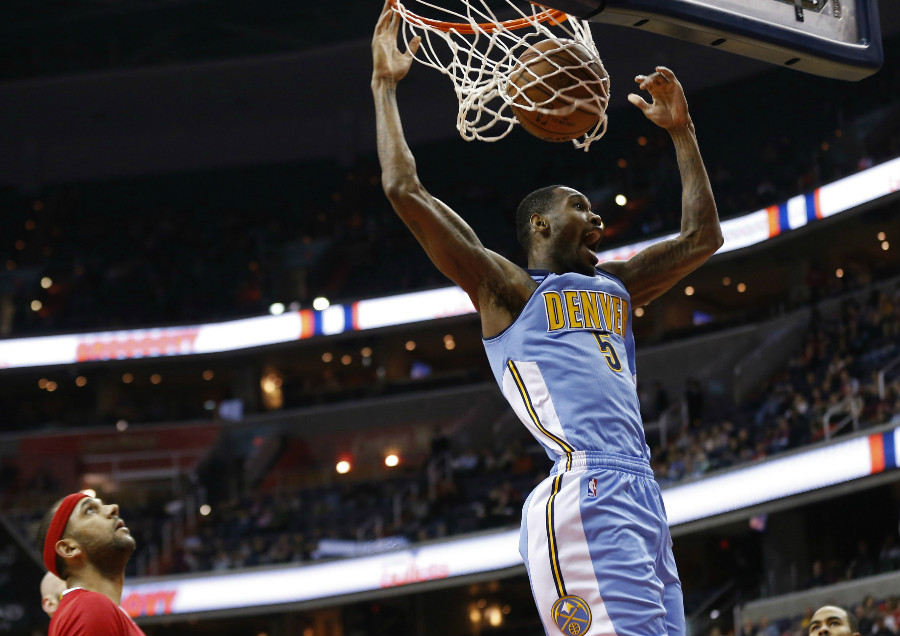 The Denver Nuggets season came to an end last night in Portland without much hype whatsoever. The Nuggets have now missed the playoffs for a third straight season and fans are noticeably irritated. In fact, Denver was dead last in the NBA in attendance.
The outlook for fans in regards to the Nuggets future should not be so gloomy and dark, though. Denver actually overachieved this season and has the right tools to be competitive in years to come.
Denver's nucleus is made up of very young players. Mix that with a new head coach, along with injury problems, and you normally get a struggling and inconsistent team, which the Nuggets were.
The good news is that Denver has very talented young players that will continue to grow. Emmanuel Mudiay, Nikola Jokic and Will Barton are poised to be potential All Stars in the future. The Nuggets also have incredible depth at the center position with Jusuf Nurkic and Joffrey Lauvergne.
Veteran leadership will return healthy next season with Danilo Gallinari and Wilson Chandler as well. If both of those players can stay healthy, the team will benefit on the court from their leadership and play since they are longest tenured Nuggets along with Kenneth Faried.
The upcoming draft will be enormous for the Nuggets. Most of the things that had to happen did happen in order to help the Nuggets out.
Both the Portland Trailblazers and Houston Rockets made the playoffs, meaning Denver gets their first-round draft picks. The Nuggets will also swap first-round draft picks with the New York Knicks since Denver finished with a better record. The only thing that could have went better was if the Memphis Grizzlies missed the playoffs, which they did not, meaning Denver will most likely get the Grizzlies' 2017 first-round draft pick.
The opportunity is there for the Nuggets to add to their incredibly talented young nucleus. They can draft, package picks to move up or even make a blockbuster trade. Denver is also projected to have double-digit salary cap space in order to perhaps sign a free agent.
It has been an incredibly difficult three-year stretch for Nuggets fans who live in a city in which winning is expected. However, it may all just be worth it given the incredible upside that Denver has.
It is now officially time for Tim Connelly to earn his contract extension dollar bills.
For more Nuggets talk, listen below …
Catch MHS Late Night with Sean Walsh every weekday from 10 p.m. – 12 a.m. on Mile High Sports AM 1340 or stream live any time for the best coverage of Colorado sports from Denver's biggest sports talk lineup.