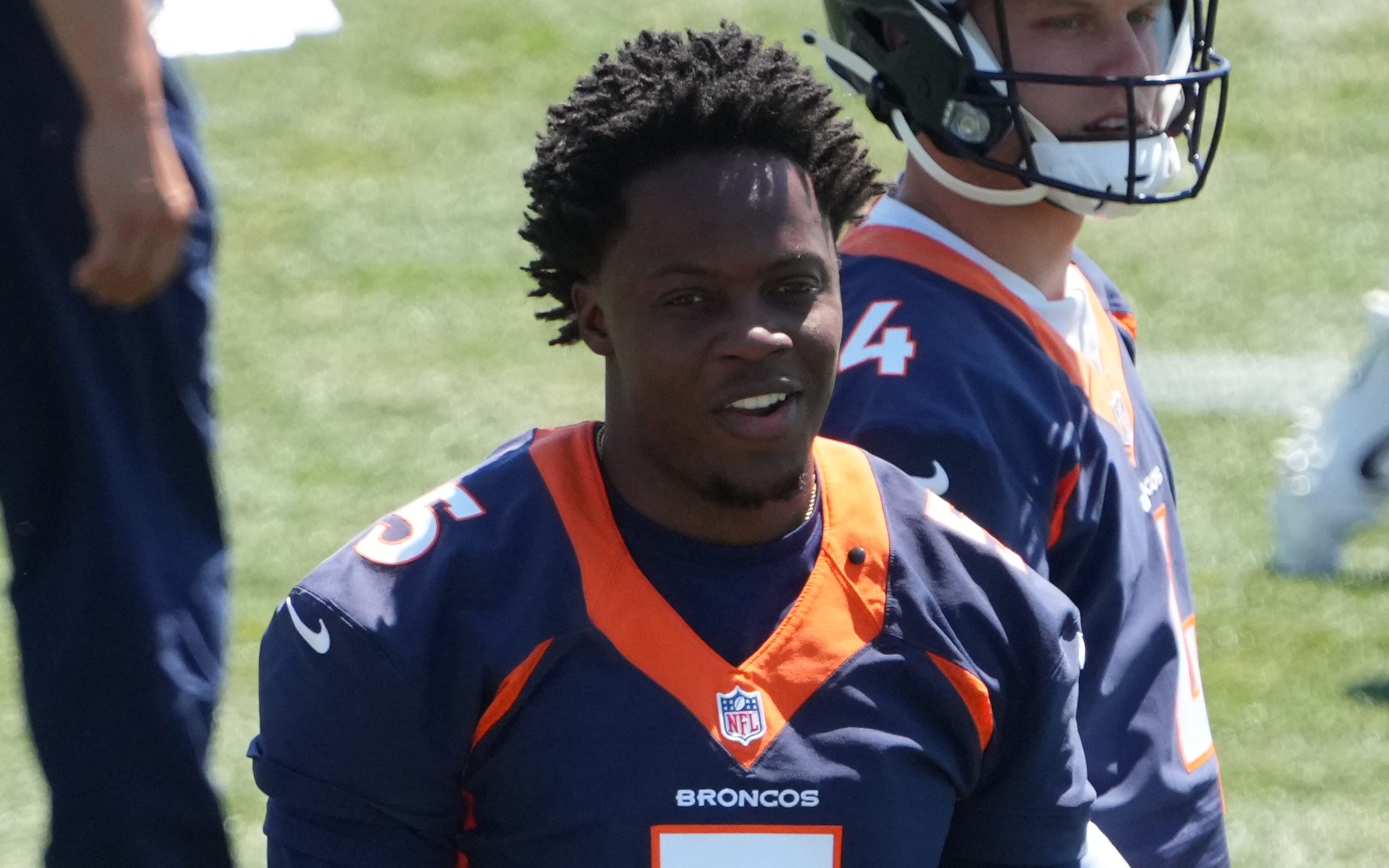 The Denver Broncos have added a copious amount of talent to the offensive side of the ball in recent years.
But before Broncos Country can get too excited, they must remember that so much of that offense's performance and how this season plays out will be dependent on who the starting quarterback is.
There are three potential options in play, with training camp almost here: Aaron Rodgers, who we've already looked at, Teddy Bridgewater and Drew Lock.
Today, let's look at how the team would fare with Bridgewater under center.
Division Rivals
Despite being a new member of the AFC West, Bridgewater will see some familiar faces as he played all three of his AFC West opponents last year, which resulted in a 1-2 record. 
What he has, that Lock doesn't, is his ability to stay calm and in control. That will help him pull out home wins against the Chargers — as we saw happen in 2020 — and the Raiders. Neither team has a strong enough offensive line to protect them against a hungry Von Miller-led Broncos front. 
Unfortunately, his lack of big playmaking ability will prevent him from overcoming the obstacles of facing such high-scoring teams.  He will lose the road games against the Raiders and Chargers and get swept by the Chiefs.
Record Prediction: 2-4
Home
The Broncos' home opponents will let Bridgewater play to his strengths.  The Broncos' defense will terrorize the pitiful offenses of the Jets, Eagles, Lions, and Bengals. All Bridgewater has to do in those matchups, is step in as a perfect game manager, which is a role he thrives in. 
In a game where the Broncos defense can't bail him out, Bridgewater doesn't have the arm strength, or aggressive instinct, to make the plays that he'll need to make to keep up.
When Lamar Jackson comes to town, Bridgewater will lose in an embarrassing fashion. Against the strong Washington Football Team's defense, he will struggle, and Ryan Fitzpatrick will play at a high-enough level to steal the win.
Record Prediction: 4-2
Away
Broncos Country will feel ecstatic when Bridgewater starts the season 2-0 after beating the Giants and Jaguars. Both teams have such lackluster offensive lines, that it'll be a cakewalk for both him and the defense.
Unfortunately, the rest of the away games will be blowout losses. He faces teams that are strong in every facet of the game. The Steelers' top-tier defense will have their way with him, especially considering the game is on the road. 
The Browns are, in general, a better team, and Bridegwater won't be able to keep up with Baker Mayfield for four quarters. 
While the Cowboys have one of the weaker defenses in the league, they will be much improved from last year with Dak Prescott back, and be the overall better team. It  doesn't seem likely that Bridgewater will be able to match their scoring barrage.
Record Prediction: 2-3
Conclusion
Having more reps against the teams in a tough division gives Drew Lock an advantage over Teddy Bridgewater. 
Despite this, having an elite defense behind him will put him in a position to win more games than he would win on a different team. 
While Bridgewater doesn't have as many valleys as Lock, his lack of peaks won't be enough to push the Broncos into the playoffs.  
2021 Season Record Prediction: 8-9