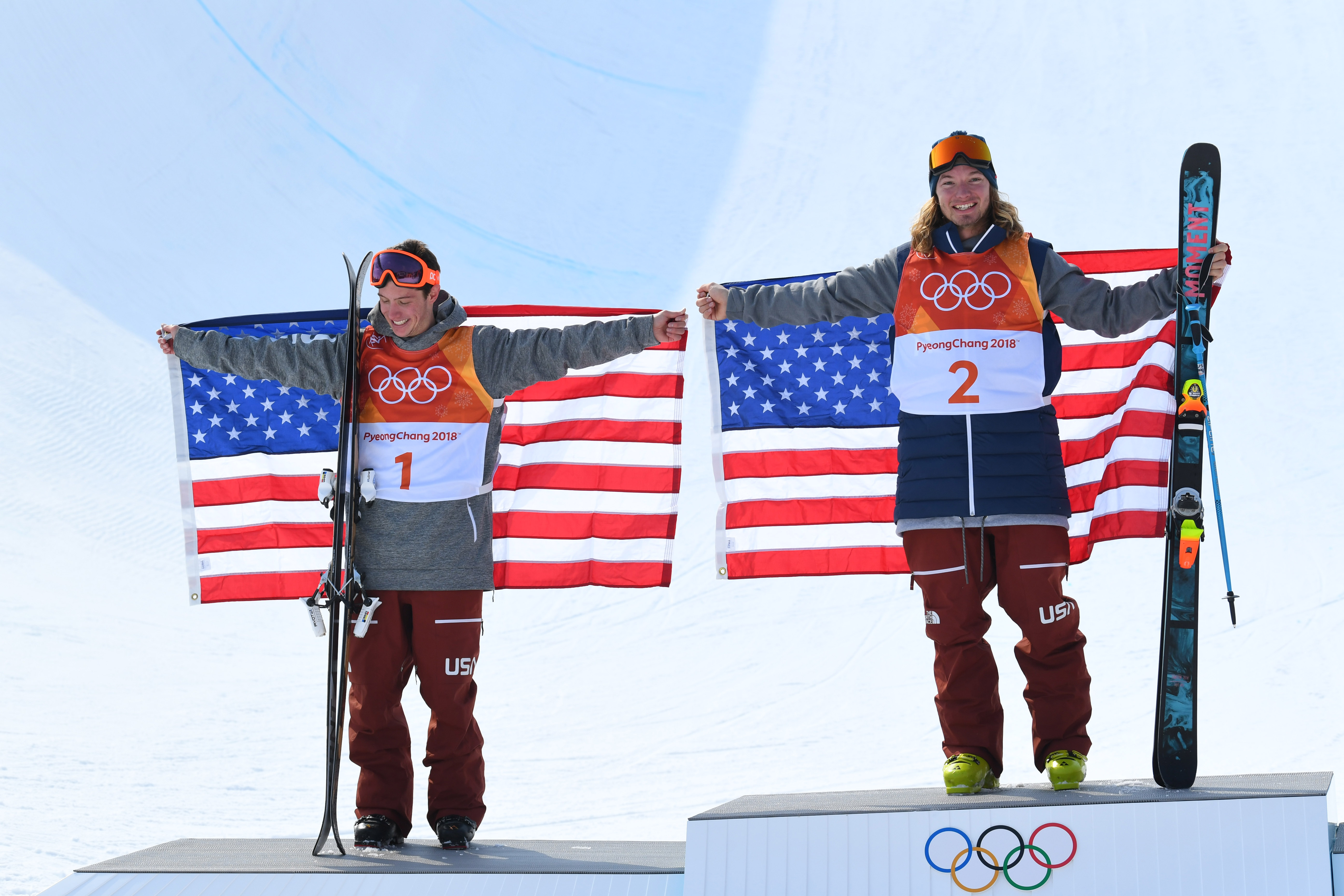 Alex Ferreira had a nearly flawless night, but in a sport where only one run matters, the Aspen freestyle skier was edged by countryman David Wise, who threw down a brilliant third and final run to defend the gold medal he won in the 2014 Sochi Games.
Ferreira's average score of 95.0 over three runs was by far the highest — and would have won the same silver medal — as the 23-year-old landed trick after trick, soaring more than 20 feet above the Phoenix Snow Park halfpipe, and each time, ending his run with a crowd-pleasing spin of his ski pole in celebration.
FIRE. ON. THE. HALFPIPE. Alex Ferreira got massive air to earn @teamusa #silver in the men's freeski halfpipe! #WinterOlympics https://t.co/VEQMnN8Tzr pic.twitter.com/82q1saTlWo

— NBC Olympics (@NBCOlympics) February 22, 2018
However, freestyle skiing's scores keeps only the best of each athlete's three runs, encouraging risk-taking that continues to propel the sport forward despite violent crashes like the ones suffered by legendary French freestyle pioneer Kevin Rolland and Colorado's Torin Yater-Wallace, who both bounced off the halfpipe deck in spectacular tumbles that, fortunately, both were able to ski away from on their own power.
Wise, Ferreira's roommate in PyeongChang, also crashed on his first two runs, betrayed by bindings that separated from his skis. After significant work on the equipment, Wise dazzled with a final run that included both front-side and switch double corks in each direction; a dizzying array of technical skill that the judges rewarded with a 97.20 to sneak past Ferreira's final-run 96.40 to give the pair — and Team USA — a 1-2 finish.
16-year-old New Zealander Nico Porteous finished in bronze medal position after choosing to forgo a full attempt at his third run; believing that his 94.80 score in his second run was the best he could do, saying, "that's all I have" to the television microphones as he waited for Wise and Ferreira to ride.
Yater-Wallace finished in ninth place and Crested Butte's Aaron Blunck finished in sixth; a solid showing for the three-man Colorado contingent in the 12-man finals.
When the event finished, the medals earned by Wise and Ferreira were the ninth and 10th for America's ski and snowboard freestyle teams, by far the largest percentage of Team USA's 19 medals in total.