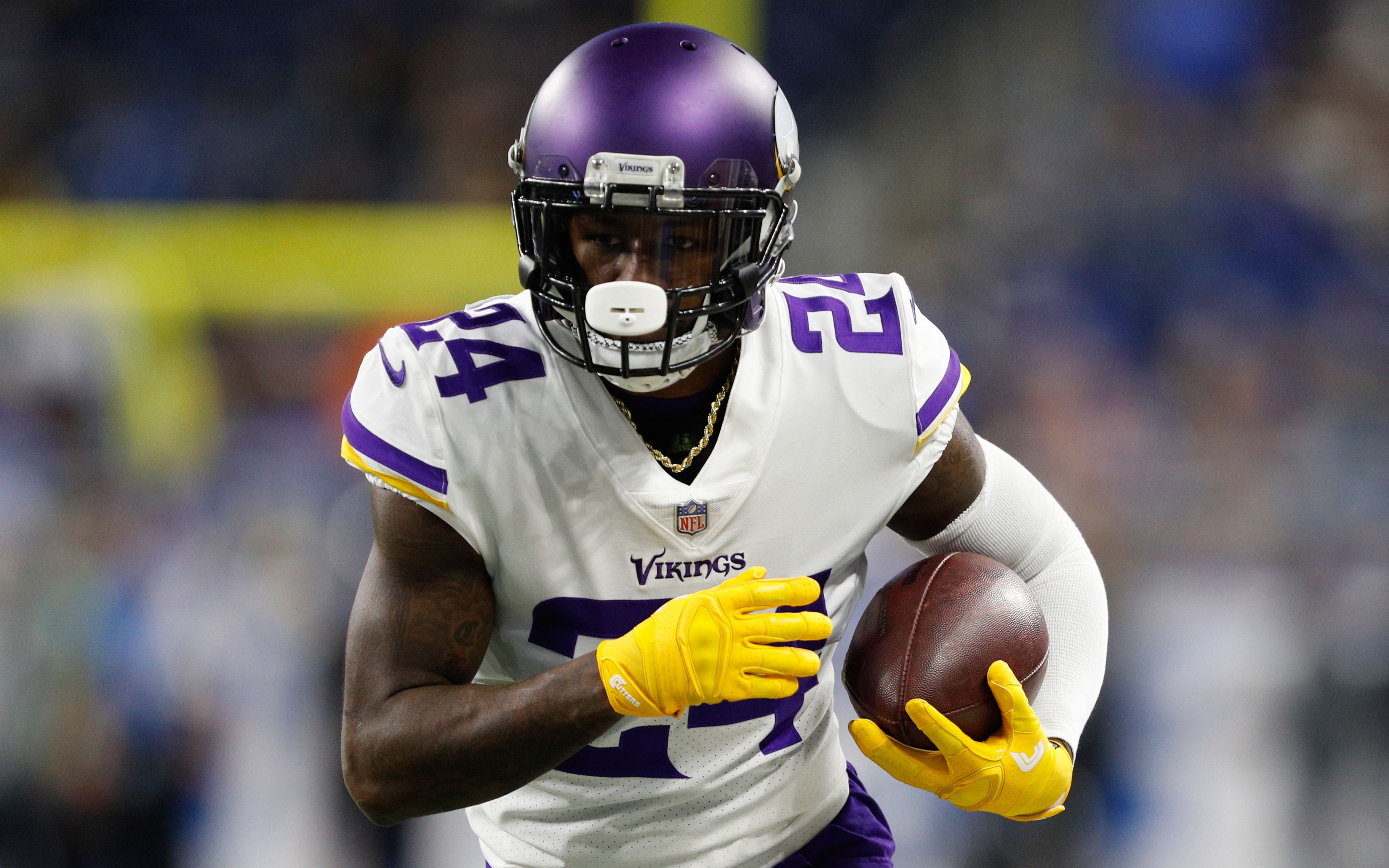 Tramaine Brock has gone through a long, up-and-down journey to get to this point.
But, as it stands right now, the eight-year veteran is in a dogfight for the No. 2 cornerback position against Bradley Roby, as head coach Vance Jospeh said two weeks ago during OTAs.
Roby has grown into a phenomenal cornerback, and that statement from Joseph is more indicative of Brock's ability to perform well during these OTAs, and truly challenge him, than anything else.
Before we can get to the present, let's rewind to Brock's past. He started out, not at a big-time school, but at Mississippi Gulf Coast Community College as both a freshman and sophomore. His junior year, he transferred to Minnesota, his only season at an FBS school, finishing out college with Belhaven University of the NAIA.
That junior year at Minnesota, Brock led the team with 71 tackles, and also had three forced fumbles, two passes defended and one interception.
After finishing school at Belhaven, the Mississippi native was signed as an undrafted free agent by the San Francisco 49ers, where he then worked tirelessly to make the team every year, for seven straight seasons. Even that first year, though, was full of ups-and-downs, as he was cut from the active squad, signed to the practice squad and back-and-forth it went all year. Ironically, Brock's first ever start came against the Broncos in 2010.
He improved in 2011, picking off two passes while playing in 11 games before injuring his hand that year. And in 2012, he played in all 16 games, mostly on special teams, and his forced fumble against the Rams late in the year was huge.
Finally, in 2013, he was awarded with a two-year deal, and Brock's career took off. According to Pro Football Focus, that 2013 season was his best, being graded out an 86.4 overall. He finished the year with career highs in multiple categories, including five interceptions to lead the team, with 15 passes defended as well as one score. And all that production came in only seven starts.
Unfortunately, all that momentum he built was dashed due to a toe injury which lingered the entire 2014 season, limiting to only three games of action.
Still, Brock fought through the adversity, bouncing back in 2015 and '16 with two more solid-to-great seasons with the Niners. He enjoyed four interceptions and 25 passes defended combined in those two years, starting 31 games.
But, 2016 also brought the end of his career in San Francisco, as he signed a one-year deal with the Seattle Seahawks, only to be traded to Minnesota. With the Vikings last year — and Case Keenum, ironically — Brock played in 11 games, almost all of them as a depth corner, defending only one pass with five tackles.
In March, Denver brought him in, where he's quickly made a name for himself as he looks to be either the No. 2 or No. 3 CB for the new-look "No Fly Zone."
When Brock was at his best, in 2013, 2015 and 2016, he played at a consistent, starting cornerback level. The Broncos must hope he'll be able to get back to playing that well, after basically spending all of 2017 on the bench. If Brock does play as well as he has in the past, Denver will have a surefire third starting cornerback, which has been a pillar of their dominant defense the last few years.
While much of the love and admiration goes to the pass rushers, many of those sacks come from Harris and Co. locking down receivers. Without a doubt, pass rush and coverage go hand-in-hand in building a great defense in today's NFL.
Brock — after his long journey to the Broncos — looks to be picking up right where Roby left off, as that third, key cornerback in the "No Fly Zone."