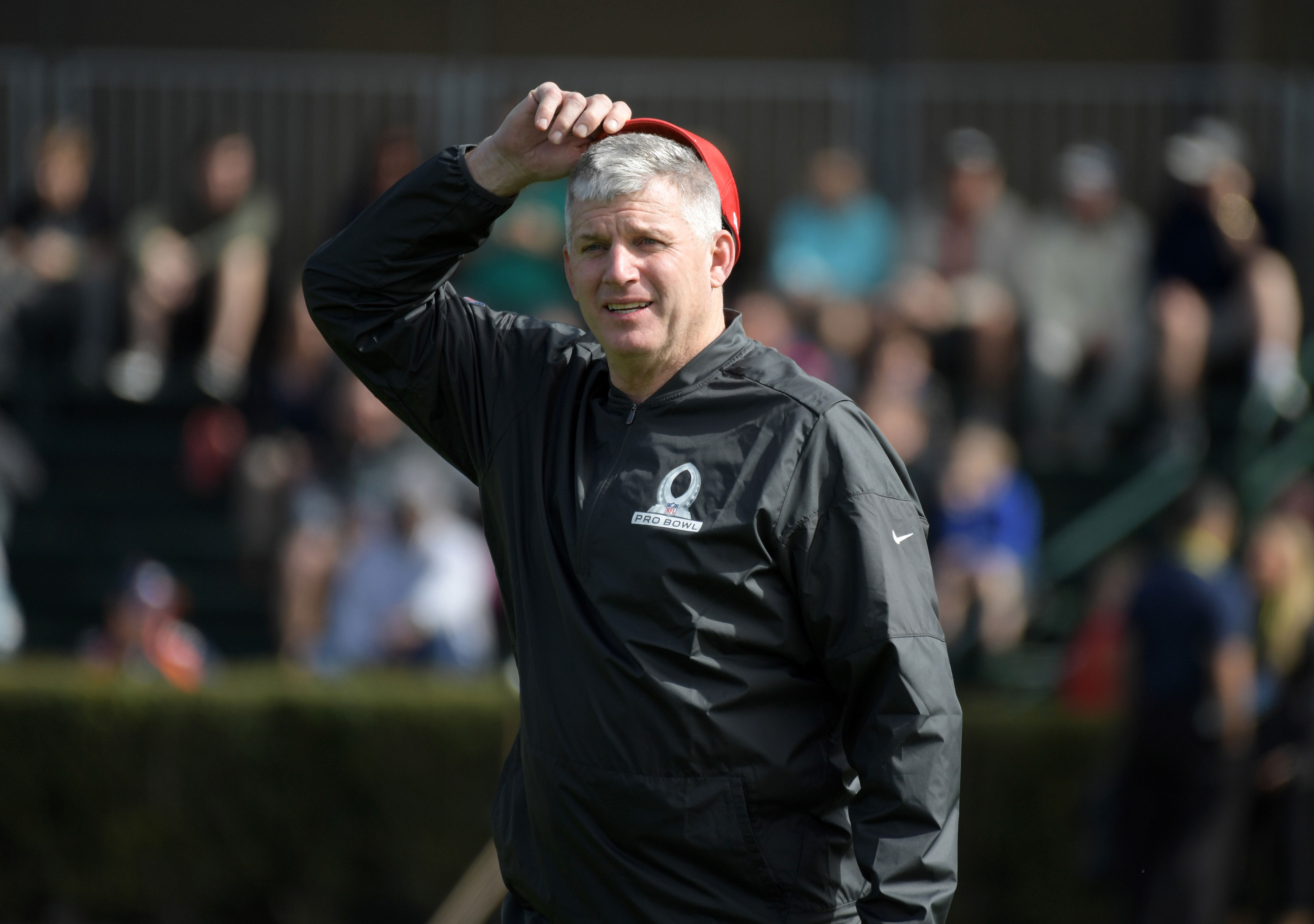 After interviewing Zac Smith and Chuck Pagano earlier in the week, John Elway's head coaching search continues Friday with Steelers offensive line coach Mike Munchak.
Known as one of the best offensive line coaches in the game today, Munchak is a popular candidate this offseason. The 58-year old former head coach of the Titans is rumored to be one of Elway's top choices in Denver, and has reportedly also been asked to interview for openings in Green Bay and Miami.
Although Munchak only led the Titans to a record of 22-26 in his three seasons in Tennessee (2011-13), it should be noted that his starting quarterbacks were Matt Hasselbeck (2011), Jake Locker (2012) and Ryan Fitzpatrick (2013). Even despite the Titans' mediocre roster, the offense still ranked in the top 15 for yards per game in two of Munchak's three years, though.
The argument for Mike Munchak:
Munchak is not the sexy hire. But, he is a loyal guy that has spent the entirety of his coaching career with two organizations, so if Elway is looking for someone that could potentially spend the next decade in Denver, Munchak seems like a good choice.
More importantly, Munchak is the kind of coach that could finally bring some stability to Denver's offensive line. The Steelers have had a top 10 offensive line in each of the last three seasons, which has been a major reason Pittsburgh has managed to stay relevant with an aging quarterback and variety of locker room issues.
Many Broncos fans blame Denver's lack of success since 2015 on the quarterbacks, and to a degree that criticism is valid. However, Pittsburgh provides proof that having consistent, quality play from the big uglies is crucial to establishing a foundation on offense.
The argument against Mike Munchak:
Munchak is an extremely experienced position coach, but he has never been a coordinator and had limited success as a head coach during his first time around the block.
While Muncak is probably a safe hire, he is likely not going to bring the same kind of spark that Sean McVey brought to Los Angeles or even Andy Reid brought to Kansas City. In a league that is embracing creativity and finding new ways to attack defenses, Munchak seems like the vanilla option. Sure, vanilla will work, but is it really what the Broncos want?
There are multiple up-and-coming coaches around the league, any of which could bring the kind of change that Broncos fans are desperately longing for. If Denver wants to cement itself at a contender in the AFC, Elway should consider trying to find the next McVey or Kyle Shanahan, and not just go with what seems comfortable.