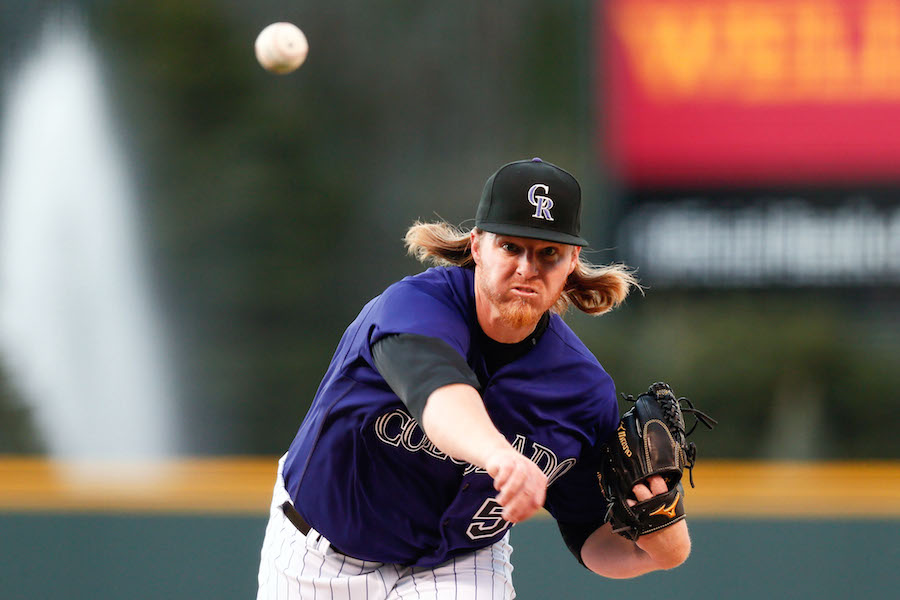 Only one team has fewer home wins than the Colorado Rockies – the Atlanta Braves, baseball's worst team. The reason for Colorado's home futility should come as no surprise, though.
The Rockies dropped game one of a six-game home stand on Monday, surrendering 10 runs (all earned) to the Arizona Diamondbacks. Just last week Colorado held the D-Backs to five runs in three games at Chase Field in Arizona.
The Rockies have finally climbed out of last place in the MLB's overall ERA standings, but their home ERA is still the worst in the big leagues by a wide margin (1.07 runs per nine innings worse than Arizona). They've allowed ten or more runs in 30.7 percent of home games this season.

Pitchers, especially Rockies pitchers, have always struggled at Coors Field. But this year is off to a particularly bad start. It's no coincidence that the 15-17 Rockies are 4-9 at home.
Thomas Harding, who covers the team for MLB.com, joined Gil Whiteley on Mile High Sports AM 1340 and FM 104.7 on Tuesday to discuss Colorado's home woes and how pitching is proving to be the undoing of a team that is one of the best lineups in baseball.
Catch Gil Whiteley every weekday from 11a-1p on Mile High Sports AM 1340 or FM 104.7, or stream live any time for the best local coverage of Colorado sports from Denver's biggest sports talk lineup.