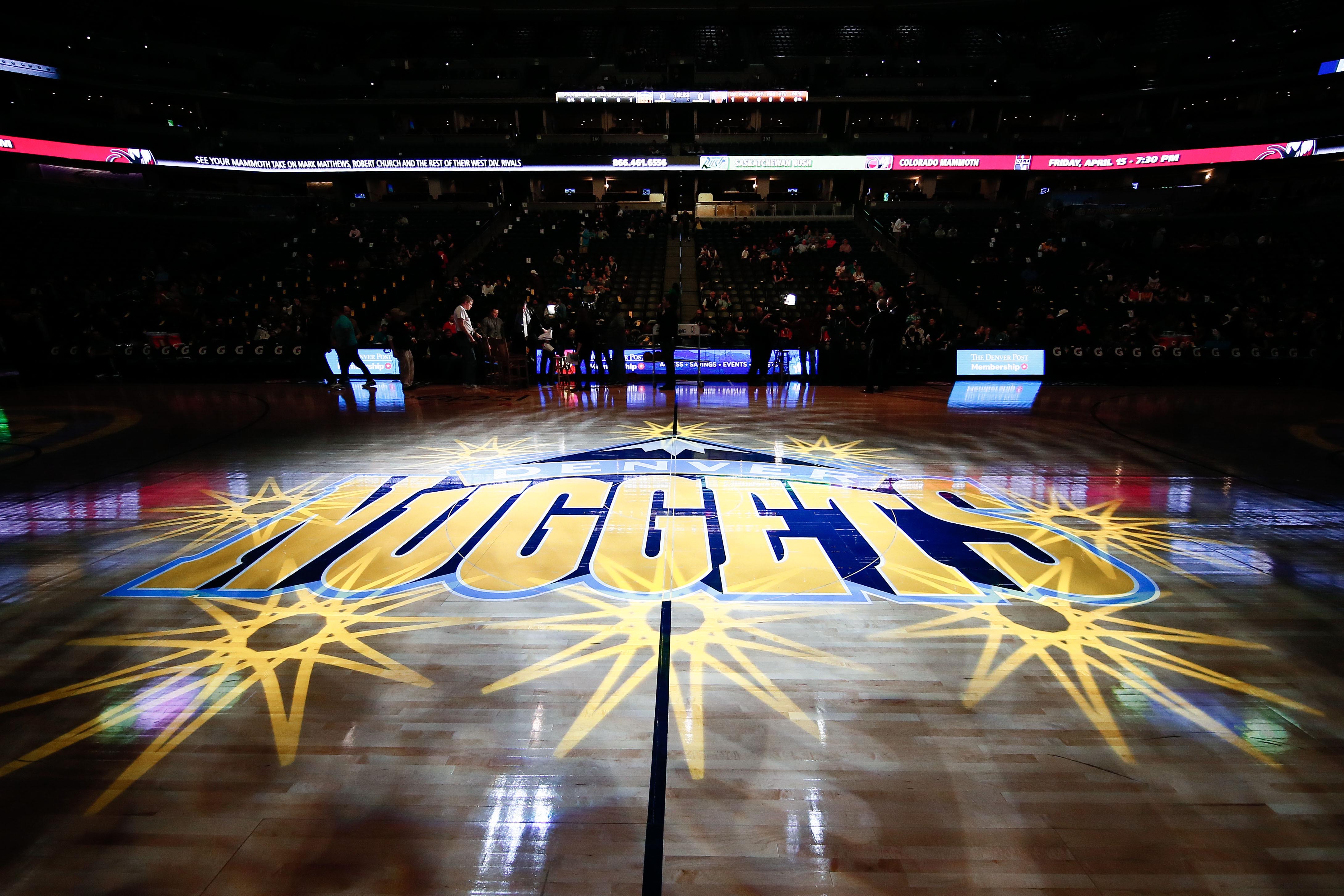 It's known where the Nuggets will draft in the NBA Draft and it's known where many of the weaknesses are on the team — but what's next for the team to take the next step and not only get into the playoffs, but become a winner.
But what do the Nuggets need to do to become a team that goes deeper into the playoffs? We quizzed the Mile High Sports Radio team to find out.
David Hurlbut – Host of The Morning Huddle. Weekdays 6-7am
Address that small forward position either in free agency, the draft or both. To think a superstar like James or Durant would come to Denver is simply a dream and not reality.
There are names in free agency, but another option is to trade anyone not named Jokic and Murray with the 14th pick, move up and get a premiere talent in the NBA draft.  
Shawn Drotar – Co-Host of Morning's at 5280. Weekdays 7-9am
My suggestions? If the Nuggets want to make the playoffs next season, they should:
T.J. Carpenter – Co-Host of Morning's at 5280. Weekdays 7-9am
The Nuggets need to add another all-star caliber player and they need to run the offense more through Jokic. Jamal Murray is a good player, but he has limitations to his skill set that Jokic does not.
Benny Bash – Co-Host of Morning Mayhem. Weekdays 9-11am
Put in a petition to join the Eastern Conference…
Sean Walsh – Co-host of Walsh and Notaro. Weekdays 2-4pm
The Nuggets have no money to sign a notable free agent, so because of this restriction, they need to trade the 14th overall pick to someone who really wants it — unloading the contracts of Faried and Chandler in the process and allowing them to use the money to lock up Nikola Jokic.
Any leftover cash would be best used for defensive help.
Eric Goodman – Co-Host of Afternoon Drive with Goodman and Shapiro. Weekdays 4-6pm
There's very little they can do unless they find a way to unload Kenneth Faried or Wilson Chandler and their contracts. They'll be in the luxury tax once they give Jokic a big deal, so they need to clear space to bring in a free agent.
Also, they will likely lose Barton to free agency. So this is the group they've essentially got. Every player must try to get better physically and mentally during the off-season to improve for next year.
Ronnie K – Producer of Afternoon Drive with Goodman and Shapiro. Weekdays 4-6pm
I want to see the Nuggets understand that you have to take chances to win in the league. This is not a city that will attract the LeBron's, Paul's, Durant's or George's in free agency. Trading or drafting will be the path to winning and we've already seen draft misfires, as well as complete gaffes in judging talent.
What we've also seen is too high of priority held on their talent. It's time to take the next step. Pulling the trigger on a deal that may backfire in the end would be less than ideal, sure. But at least you tried. Because you'll never know if the girl you want to take the the dance will say yes, unless you try. Ship younger stockpiled talent for a big name. A super star. Land a high-tiered superstar alpha-male on the Nuggets roster, because they've lacked one since Carmelo Anthony.
Also, stop trading with division rivals, period. Reminder to look for the crumbled up receipt to last year's draft day trade that sent Donovan Mitchell to Utah. One year return policy is still valid, right? Refund?
Coach Les – Host of The Coach Les Show. Weekdays 6-8pm
Order No. 1, sign Nikola Jokic and hopefully stay healthy. Two years in a row, injuries have screwed up the chemistry of the team late. If they don't make the playoffs this upcoming year — there's no more excuses for head coach Mike Malone and it's time for a coaching change. They've got the talent, it's time to prove it.
Geoff Girsh – Co-Host of Home Grown Sports. Tuesday through Thursdays 10-12am
Get a true point guard who wants to be the man, can guard on defense, dish assists and avoid turnovers…while not being afraid of the pressure, tall task huh? Chris Paul? Though he may be too pricey.
Might not be a bad idea to trade Jokic before it's too late for someone who can play defense like Kawhi Leonard.
Grab another center thru free agency like Nerlens Noel or a veteran with a player option like DeAndre Jordan to protect the paint, the rim and clean up the boards.
Doug Ottewill – Managing Editor at Mile High Sports
The simple answer is that they continue to grow and they need to let a full season with a healthy Paul Millsap play out. Those things are true and will no doubt help, as this is a very decent basketball team already, one that was only a handful of wins from getting in.
BUT, getting in and winning a series (or more) are two very different things. In a very general sense, I think the Nuggets really need to be open minded, which they weren't last off season. There were chances to have Kyrie Irving, Jimmy Butler and Eric Bledsoe – and those were just the players we know of, guys who were publicly linked on the rumor mill. The Nuggets stuck to the belief that their young core shouldn't be broken up. They seemingly didn't entertain the thought of letting Jamal Murray or Gary Harris go – which is fine, and both players are excellent – but could they have made the playoffs with any of those players paired with Jokic and Millsap? I think so.
When given the opportunity, I'd like to see the Nuggets apply a bit more of a "bird in hand" philosophy, banking on a known superstar rather than banking on the fact that one of their own young players will become one. They might be right, but it could take years to even find out.