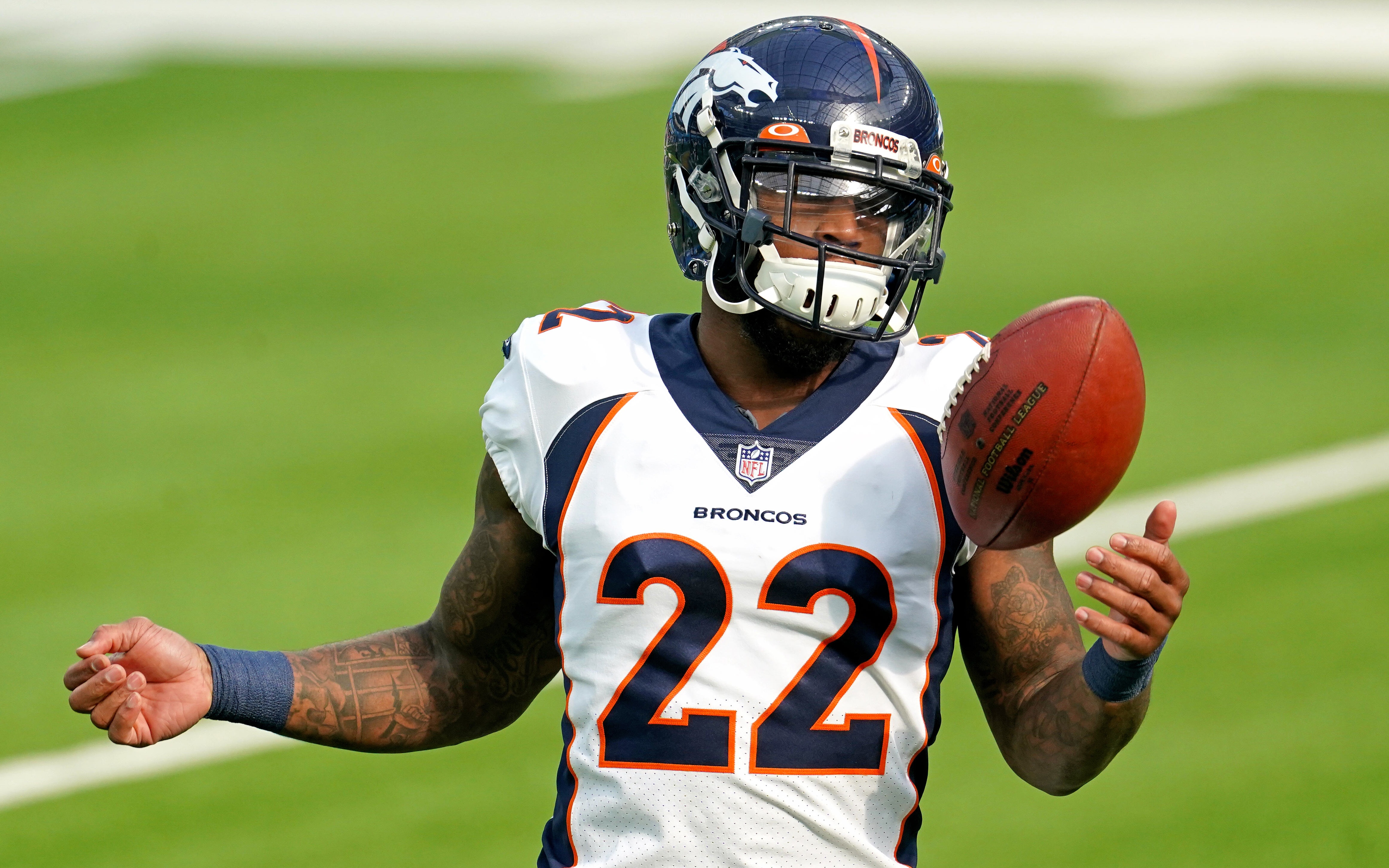 Last week, the Denver Broncos traveled north to Seattle for a headline-grabbing revenge battle between Russell Wilson and the Seahawks, and although this week's matchup isn't receiving the same attention, it will still qualify as a revenge battle for Kareem Jackson.
The Houston Texans are coming to town, and Kareem Jackson is excited to duel his old team, even if it's full of mostly new faces and ultimately all about taking care of business.
"There [has been] a lot of turnover," Jackson said during a Wednesday press conference. "[It's a] new team and new coaching staff. For me, obviously Houston is one of those places that will always resonate with me just because of the time that I spent there, regardless of who's coaching there and who's playing there. I'm sure there's still a couple of people over there that I'm friends with and that I know that were there when I was there. But for me at the end of the day, it's another opportunity for us on the schedule and we have to all approach it that way. I'm sure everybody else will."
Kareem Jackson also talked about how there will be a lot more responsibility placed on he and Caden Sterns with Justin Simmons out of the lineup and on injured reserve.
"It's hard to replace a guy like [S] Justin Simmons," Jackson said. "What he does for our defense and what he does in that locker room for this team [and] with this leadership—it's tough. I'm sure everybody in the community knows what type of guy he is on and off of the field, but it's—for us, we pride ourselves on having the next guy available and ready. [S] Caden Sterns has played a ton of ball in this league in such a short time, so I think he's very ready for the situation and the opportunity. I think he'll come in and I think he'll play great."
Jackson was even more complimentary of Sterns than that though, as he claimed there wouldn't be more communication or mental responsibility placed on himself, as Sterns has proven he can handle himself.
"I don't think any more [of that responsibility] will fall on me," Jackson argued. "Like I said, [S] Caden [Sterns] has played a ton of ball at a high level in this league in such a short time, but he's a smart player. We've used him in a bunch of different roles. For him to step in and play safety, he did it a little bit for me last year when I was out, so like I said, he has a ton of experience. I expect him to step in and play great."
The Denver Broncos will need Sterns to play great if he is to fill the shoes of Simmons.