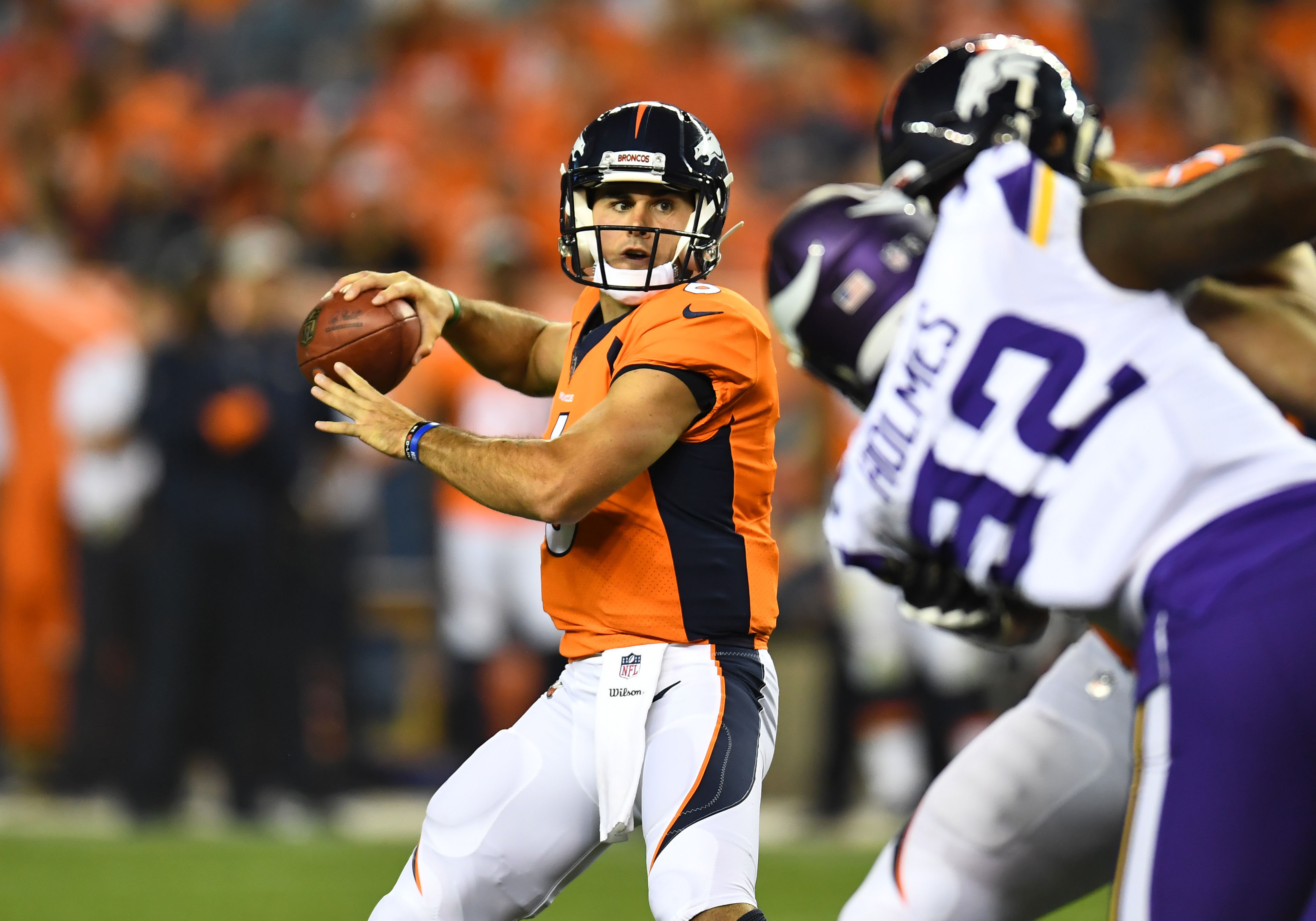 Following an atrocious performance in the Denver Broncos' opening preseason game, Paxton Lynch opened the door for Chad Kelly to claim the backup quarterback job to new arrival Case Keenum – and Kelly leapt right through it.
On Monday, as the Broncos got back to practice, Kelly played with the second-team offense, moving ahead of Lynch on the depth chart after a rousing, 177-yard performance that saw him throw a pair of touchdowns in fewer than two quarters last Saturday night.
Kelly, last spring's "Mr. Irrelevant" as the final selection in the 2017 draft, missed all of that season following wrist surgery. His college career at Ole Miss ended in November of 2016, when he suffered a torn ACL and lateral meniscus against Georgia Southern.
Now 24 and seemingly healthy, Kelly looked light-years ahead of Lynch, who is entering his third season and has seen the Broncos trade away last year's starter Trevor Siemian – who was effective against the Broncos in Saturday's 42-28 Vikings win – in an effort to smooth Lynch's path to the playing field.
Lynch played very poorly Saturday, completing six of eleven passes for a paltry 24 yards and an interception, and while Kelly threw an interception as well, the Broncos' former seventh-round draft pick thoroughly outplayed their former first-rounder, who looks like the same player that he did as a rookie.
The notion that Lynch's running ability might set him apart also vanished on Saturday, when Kelly ran for 38 yards – tying rookie running back Royce Freeman for the team lead – on only three carries. Lynch ran for three yards on a single attempt.
Lynch, 24, has two years remaining on his contract for a total of $5.6 million dollars. Kelly has three years left on his, for a total of $1.8 million.