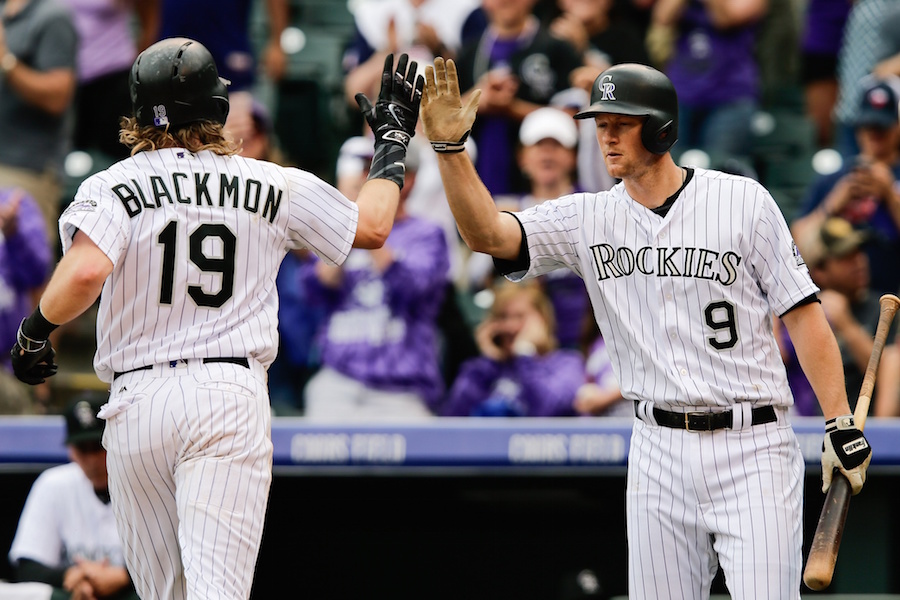 Charlie Blackmon and DJ LeMahieu used one of the biggest stages in baseball to stand up for teammate Chad Bettis in his battle with cancer.
Ahead of the sixth inning of Tuesday's MLB All-Star Game, everyone in the stadium paused to stand hand show a sign with a name on it as part of MLB and Mastercard's "Stand up to Cancer" campaign.
Both Blackmon's and LeMaheiu's cards read "Chad Bettis."
#TogetherForBettis ? pic.twitter.com/QFe3K7APY5

— Colorado Rockies (@Rockies) July 12, 2017
Bettis, 28, was Colorado's winningest pitcher and innings leader in 2016. The right-handed pitcher has fought two separate cancer battles since December.
On Thursday, Bettis will make his first rehab start since the completion of his latest round of treatment.
From July 1 through August 18, 2017, spend $10 or more on your Mastercard when paying for a meal at a qualifying U.S. restaurant, and Mastercard will make a one cent donation up to a maximum of $4 Million to Stand Up To Cancer.
According to the Mastercard website, Stand Up To Cancer is a groundbreaking initiative that funds innovative cancer research that gets new therapies to patients quickly and saves lives now. Since it was founded in May 2008, over 170 clinical trials have been planned, initiated or completed, over 100 trials are currently active, and over 9,000 patients have participated or are participating in clinical trials related to SU2C-funded research.
Mastercard has been a proud supporter of SU2C since 2011 and has raised more than $35 million in the last 6 years. We believe in their vision to help make everyone who is diagnosed with cancer a survivor.