Back for more!
Football season is back, which means season numero dos of the Mile High Sports betting primer presented by the fine folks over at SuperBook Sports. So get signed up with SuperBook, use this primer to your advantage, and let's make some dollars this week!
This primer aims to paint a picture of the weekend NFL betting slate so you can dive into it with your head on straight. Sports betting is here, and if you are going to bet, you might as well get an edge, right?
Checkout the Football Friday video and podcast below for more Week 2 betting content!
NFL Week 2 Football Friday show presented by @SuperbookSports with @MediaByAP! Full thoughts on Broncos-Texans and the rest of the Week 2 slate from a betting perspective! https://t.co/Qog1qxlU9V

— Mile High Sports (@MileHighSports) September 16, 2022
All odds are courtesy of SuperBook Sports, and if you are looking for a place to watch and bet the games in person, head up to The Lodge Casino and check out the retail SuperBook sportsbook! Let's get after it…
Sides I like
Tampa Bay Buccaneers @ New Orleans Saints (+2.5)
The one team Tom Brady has struggled against more than any other as a member of the Bucs is the New Orleans Saints. Brady is winless in four games against the Saints in his Bucs career, and the Saints have covered the spread in seven of their last eight matchups versus Tampa Bay head-to-head.
New Orleans has been the underdog in each of the four matchups against Brady, and that is once again the case as they are currently +120 on the Moneyline. Both of these teams won their Week 1 matchups. New Orleans manufactured 17 points in the fourth quarter to rally from a 23-10 deficit against the Atlanta Falcons.
Tom Brady's record since joining Bucs (reg. season):

vs @Saints Everyone Else
W-L 0-4 25-5 pic.twitter.com/wyAFDOQdil

— CBS Sports (@CBSSports) September 15, 2022
Tampa won in a rather lackluster contest against the Dallas Cowboys. Despite winning the game, Tampa scored just 19 points. Furthermore, Tampa has a litany of key players on the injury report, including Mike Evans, Julio Jones, and Chris Godwin, to name a few.
The Saints' offense is explosive, and they have a strong enough defense to contain Brady. Brady was shut out the last time these two played as the Saints won 9-0. However, the Saints have some good matchups on defense, and with some injury concerns to Tampa's offensive line, expect Brady to see some pressure.
#Bucs RB Leonard Fournette and WRs Mike Evans, Julio Jones, Russell Gage and Breshad Perriman are all questionable for Sunday's game vs the Saints. WR Chris Godwin has been ruled out.

— Ari Meirov (@MySportsUpdate) September 16, 2022
New Orleans also has one of the stronger home-field advantages in the NFL. The Saints are live to win this game outright, and taking the points in this spot has recently paid off. There are more questions with Tampa this season than last, and their offense was not exactly dazzling in Week 1.
Look towards the home team here, and also keep an eye out to see if this line jumps to New Orleans +3.
Atlanta Falcons (+10.5) @ Los Angeles Rams
The general public assumes the Rams will bounce back in a big way after their disappointing Week 1 loss to the Buffalo Bills. That could be the case, but don't dismiss the Falcons even if they lack league-wide buzz. Atlanta put up 26 points against a solid Saints defense in Week 1, and Marcus Mariota looked shifty at QB. This early in the season, Atlanta is still an unknown commodity to a degree, and they can mix in some mystery with their game plan against a Rams squad with some deficiencies across the board.
Atlanta has some lovely pieces on offense between rookie Drake London, Kyle Pitts, and Cordarrelle Patterson that should be able to keep them in the game. The Rams lack a true home-field advantage, and there is a ton of volatility in the NFL early in the season. This just seems like a ton of points for a Rams team that could be in for a Super Bowl hangover. There are still questions about the health of Matthew Stafford, and Cooper Kupp is really their only primary threat at the moment. The Falcons' defense is underrated in my book, and this game is a prime backdoor cover candidate considering the number of points on the table.
Since 2003, when two winless teams play in Week 2 the underdog has gone 44-25-3 (64%) ATS per @Bet_Labs

Week 2 matches:
Falcons +10.5 at Rams
Cowboys +7.5 vs. Bengals
Cardinals +5.5 at Raiders
Jaguars +4 vs. Colts
Texans +10 at Broncos

— John Ewing 🦁 (@johnewing) September 14, 2022
The Rams should win this game but look towards the underdog to cover against the spread.
Minnesota Vikings @ Philadelphia Eagles (-1.5)
Kirk Cousins in primetime? We've seen this act before.
#Vikings QB Kirk Cousins is 2-9 on Monday Night Football—the worst record in NFL History (min. 10 MNF starts).

— Brendan Walker (@BWalkerNFL) September 14, 2022
While the Vikings looked fantastic in Week 1, this is an excellent sell-high spot for a team that is known for its letdowns. This could be a new squad under rookie head coach Kevin O'Connell, but they will travel to Philly and take on an Eagles team looking to send a statement to the NFC. The Eagles escaped with a victory in Detroit and will play their season opener on Monday Night Football.
The Philly offense looked explosive in the second and third quarters last week, and they should get a jolt from the home crowd cheering behind them. Minnesota is 2-5 ATS in their previous seven trips to Philly, and while they still have a high ceiling, this is a traditional letdown spot for them. The Vikings simply haven't earned the trust necessary to back them in a hostile environment against a relatively similar opponent.
Cousins was 0-9 on Monday Night Football before stringing together two wins over the Bears on ESPN in consecutive seasons.
Philly is primed to win the division, and Jalen Hurts is a dynamic, young quarterback with plenty of weapons with him on offense. Philly is a gritty team, and the Vikings have been historically inconsistent in these spots, let's look towards the home team to get the job done.
Sides I lean
Detroit Lions (-1.5) @ Washington Commendatoris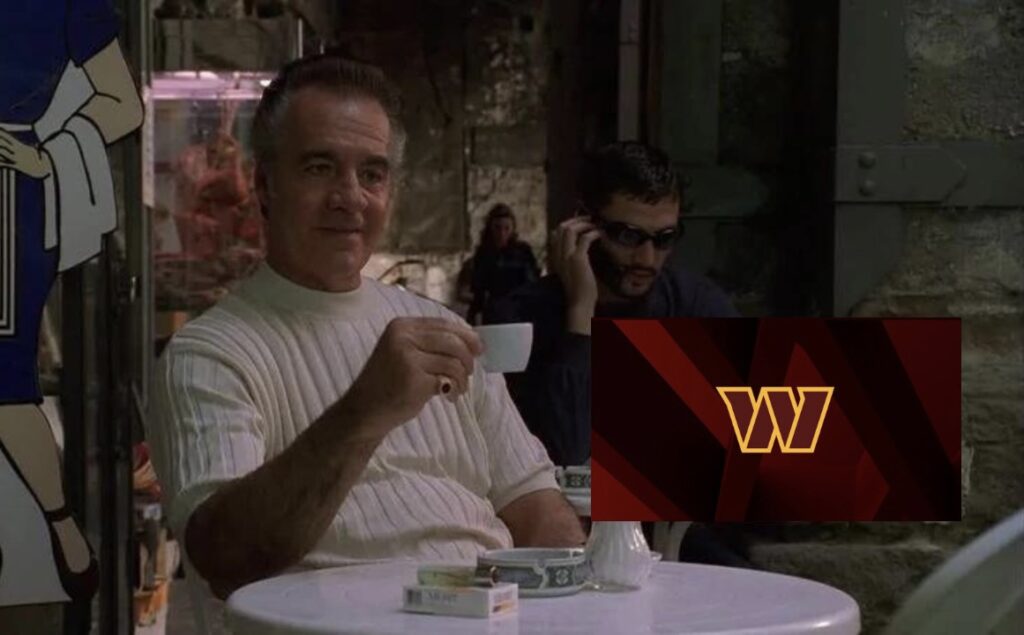 This is the first time in 24 games that the Lions are the betting favorite, and they will head to Washington to take on a Commanders team that escaped with a narrow Week 1 victory against the Jacksonville Jaguars. Despite throwing two interceptions, Carson Wentz led Washington to victory with four touchdown passes and over 300 yards passing through the air.
The Lions are currently 2-point favorites against the Commanders this week.

Detroit hasn't been listed as a favorite in 24 straight games, a record in the Super Bowl Era 😬 pic.twitter.com/LIWBMt469K

— Action Network (@ActionNetworkHQ) September 14, 2022
The home-field advantage for Washington is minimal, and the Lions hung around against a respectable Eagles team in Week 1. Overall, the Lions looked more competent under Dan Campbell in year two compared to last season and can rattle Wentz throughout the game.
While one team is undefeated and the either is winless, look towards the Lions to take care of business in Week 2 against Washington. Roll the dice on Wentz not stepping up in a big way for the second consecutive week, and look towards the Lions' defense to shut it down.
New York Jets @ Cleveland Browns Under 39.5
You tell me who is going to score for both of these teams?
Joe Flacco passed the ball 59 TIMES last week, and the Jets still managed only to put up 9 points in the game. However, the Browns' defense played with some fire last week in Carolina, and if they could limit the Panthers' offensive attack, they should not have much trouble against the Jets in this matchup.
Assuming the Jets can slow down the rushing attack from Cleveland, they should be able to keep a lid on the Browns' offense. Not much upside with either of these teams. I expect plenty of punts and a boring football game. Lean towards the under here.
*****
That's all for the betting primer! Be sure to check out the Football Friday Show above. What a great slate of games with plenty of different betting angles. I would like to note that in researching the games for this primer, stats, trends, and data were pulled from various outlets, including ESPN, Covers, and The Action Network, among others. These are all great resources for sports bettors, and I highly recommend you do your homework before placing a bet. Enjoy the games, everyone, and happy betting!