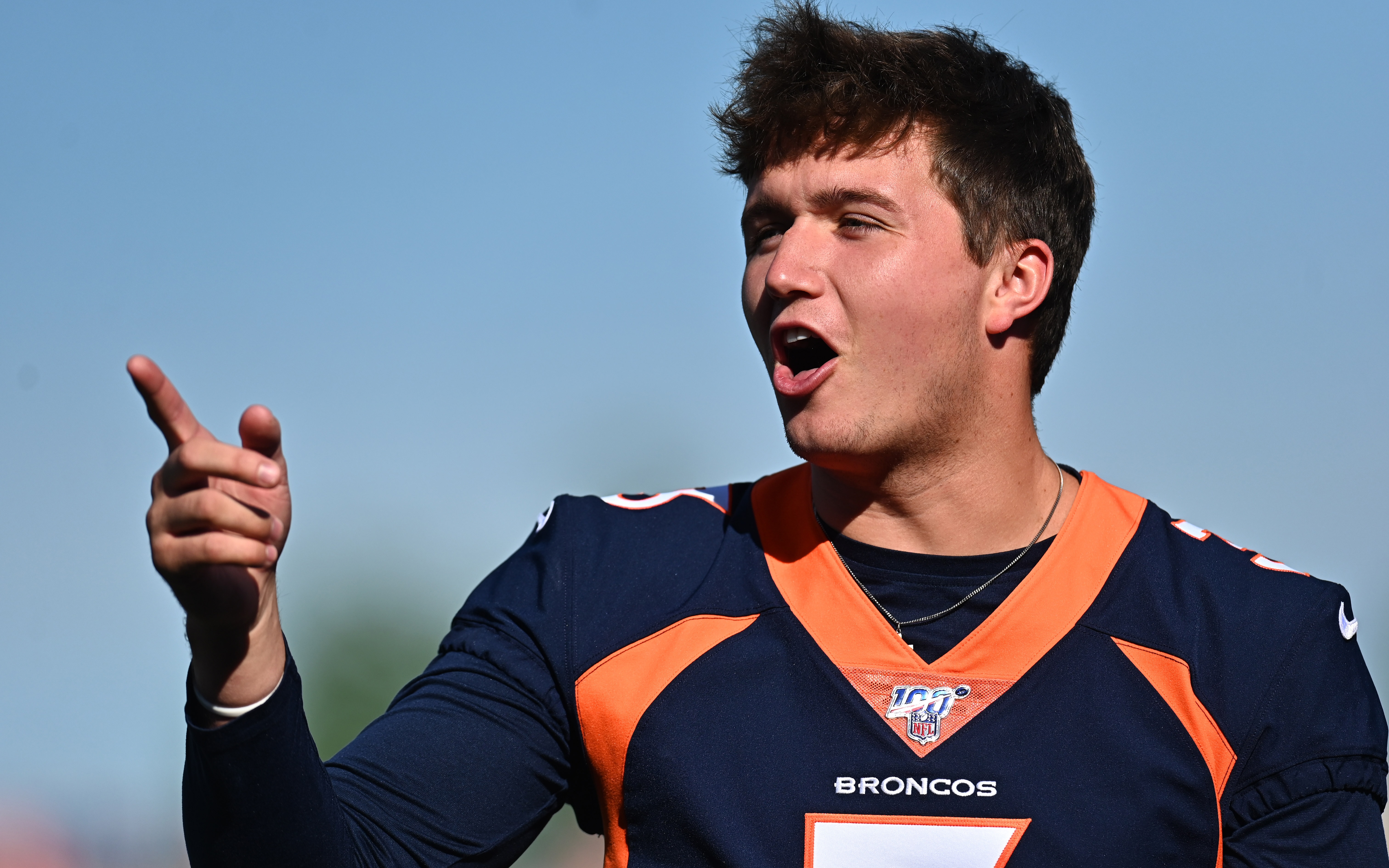 Day One of training camp for the Denver Broncos featured 100 percent attendance including second-round 2019 draft pick QB Drew Lock, who signed his rookie contract late Wednesday afternoon.
Amid concern about how much time the ex-Mizzouri star would possibly miss, there wasn't any concern on whether or not he'd be there on the first day, as Lock said to the media on the first day of training camp, Thursday.
"I was anxious to get on the field, but I knew from my side of the party we were trying to get things worked out," Lock stated. "I told my agency beforehand that if it got to a point where I was missing practice, then there was no chance we were going to go on with it."
"I was going to sign a deal and I was going to get here because the most important thing to me was getting out here," Lock said. "If I missed the conditioning test—which I made up after practice, you may have seen it—that was OK because I was going to be able to make it up. But missing anything else is just not who I am. When it came down to it, I was going to be here to start practice."
The potential holdout reportedly was hinging on a "QB premium," something Lock says he isn't even quite sure of.
"I'm not hundred percent sure on what a quarterback premium was," Lock said. "So, for me to get to the point to where it was time for me to come practice, I guess in my head the quarterback premium I didn't know much about was going to get thrown out the window because I need to be out here."
It was important to Lock to be on the field to build chemistry with his teammates and improve with practice. He only missed a conditioning test, which he had quickly made up after the first practice of 2019's training camp.
"There was no ounce of me that didn't want to be out here on this football field," Lock explained. "Taking every rep. that I was supposed to take and being with the guys every second I could be today and then for the rest of training camp. Missing anything else would have been [bad], it's just not who I am."
Between OTAs and training camp, the rookie had six weeks in which he focused on his footwork and getting more familiar with his playbook, which in time, brought more comfort to the young signal-caller.
"I felt a lot more comfortable out here today," Lock said. "There is a lot of plays (during OTAs) when I go watch film, I would have been back there thinking about what I'm doing my feet, and did I get the call off right. But, today I was out here really digesting everything taking every single rep. in and being able to go back inside and watch it all over again and learn some more, which will be good for me."
Getting out on the field with teammates is important for Lock, not only because he's a rookie, but because he must build that all-important chemistry with his playmakers as he learns their traits, timing and earns their respect.