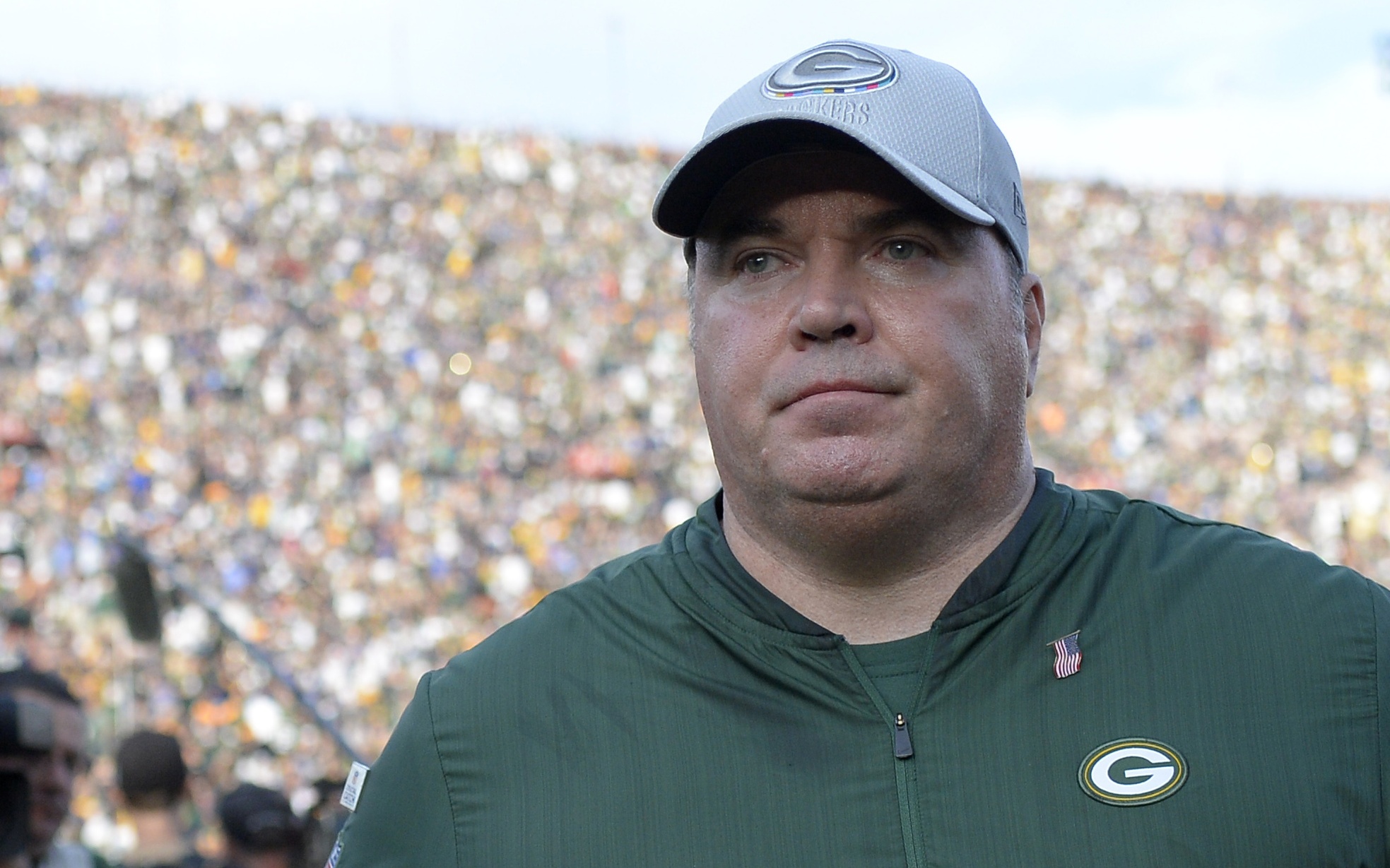 Vance Joseph had no reason to be handed the Denver Broncos head coaching job back in 2017, and he's proven over the last two years why he needs to be fired at the conclusion of this season.
His two teams have regularly been woefully underprepared by the time kickoff rolls around on Sunday afternoons even when he contends they've "had a really good week of practice" in the lead-up. Once gameday does come for Joseph, he's lost on the sidelines. He's now 2-9 all-time in terms of challenges, and his decision to not go for it on fourth-and-1 in the red zone against the Browns was the largest play-call error on record.
That foolhardy decision was just the latest in a long line of missteps by Joseph, and players became outspoken about their frustrations with not going for it there — ending the team's playoff hopes — while Shane Ray and Su'a Cravens weren't happy with being healthy scratches against the Browns, either.
Then, there's his coordinators. Joe Woods' defense somehow forgot how to stop the run against the lowly New York Jets — giving up 323 rushing yards in that single game — and they can't stop a tight end to save their lives. Offensively, things may even be worse for Bill Musgrave. He either can't or is simply too stubborn to adapt his offense to his players — specifically needing to run more play-action for Case Keenum — and now he's even tipping his play-calls and helping opposing defenses stop Denver's attack.
Joseph's lack of leadership with the players and even his assistant coaches is clear, which is why he'll be fired at the end of the season. And if he is fired, the Cincinnati Bengals are possibly going to pick him up as their next Defensive Coordinator, or maybe, head coach.
That prospect has left Broncos fans hopeful for what — and who — comes next.
John Harbaugh seemed like a perfect choice to lead the Broncos next. He's a perennial winning coach, a true leader of men and he's pushed the Baltimore Ravens to a Super Bowl victory, too.
Unfortunately for Denver, Harbaugh will be retained by the Ravens per a release by the team, leaving the Broncos scrambling as they try to find their next head coach. Likewise, Ron Rivera will be retained by the Carolina Panthers, taking another solid name off the list.
Dave Toub, Kansas City's special teams coordinator, and Eric Bieniemy, the Chiefs' offensive coordinator, have been mentioned by many as possible choices. And two of Sean McVay's assistants — Zac Taylor (QBs coach), Matt LaFleur (Titans OC) — could become head coaching prospects this offseason, too.
No, thank you.
The Denver Broncos don't need another coordinator with zero head coaching experience, what they need is a proven, winning head coach with that same experience. Like when they fired Josh McDaniels — another coordinator solely before his 28-game stint in the Mile High City — Denver hired a "proven" head coach in John Fox. OK, Fox wasn't spectacular, he made a lot of mistakes, but he also helped the Broncos get to Super Bowl XLVIII. When Fox was let go, they hired another proven head coach in Gary Kubiak, who led them to the Super Bowl 50 win.
So, who should Denver hire?
At the top of the list has to be Mike McCarthy. McCarthy is one of only 25 coaches in NFL history to win 125 regular season games, holding a record of 125-77-2 (.613 winning percentage). He led the Green Bay Packers to the playoffs nine times in 13 years and holds a 10-8 postseason record as a head coach.
Oh, and the Packers won Super Bowl XLV under McCarthy. He knows what it takes to win the biggest game, he's done it before, and there's hope he could do it again.
What about Mike Shanahan? His legacy as the greatest Broncos coach of all-time should remain where it currently lies.
Sure, he pushed Denver to back-to-back Super Bowl wins, but that was 20 years ago. In the 14 years he's been a head coach after those Vince Lombardi Trophy wins, he's won one playoff game as a head coach. That lone victory in the postseason came way back in 2005, and if not for a loss to the Steelers in the AFC Championship game that year, Denver would have likely beaten the Seattle Seahawks handily in the Super Bowl.
No offense to Mike, but his ground-and-pound, naked-bootleg, West Coast offense isn't what it used to be.
Who else could make sense for the Broncos?
Well, there's Bruce Arians. But the former Colts and Cardinals coach said recently the only team he'd consider coaching is the Cleveland Browns, surprisingly.
There's also Jack Del Rio. His 93-94 overall record as head coach isn't incredibly impressive, but he's a defensive-minded head coach who knows how to motivate players. His defense has been ranked in the Top-10 in yards allowed seven times as a defensive coordinator (Carolina, Denver twice) and a head coach (Jacksonville, four times).
Del Rio exudes confidence and toughness, and he was the defensive coordinator in Denver from 2012-14, so he has ties to the city. And while he was mostly unsuccessful, he was the Raiders head coach from 2015-17, so he knows the AFC West, too.
There's also Jim Caldwell, who says after a year off he's ready to get back into coaching, and Chuck Pagano, as former head coaches who are looking for jobs. Caldwell went 62-50 in seven seasons and Pagano's record is 53-43 in six seasons.
Some of the aforementioned candidates aren't "sexy" choices, but all of them possess the much-needed head coaching experience. Rather than making a possible "exciting" coaching hire in an assistant or coordinator, Denver and John Elway need to play it safe by hiring a proven leader.
If Elway is smart, Mike McCarthy – or someone like him, with head-coaching experience – will be the next leader of the Denver Broncos.