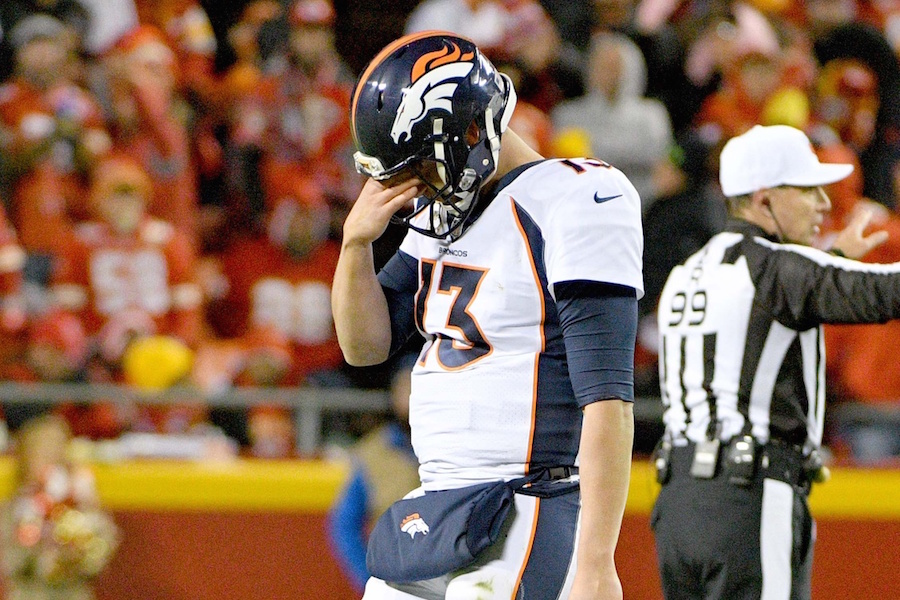 You gotta question? I'll answer it. But don't be surprised when it's not the same fluffy, politically correct baloney most of my media colleagues dish up.
Any time you need to know anything, feel free to shoot me a note. Email [email protected], write "Question for Norm" in the subject line, and hopefully Ottewill will forward it to me. Sometimes he'll even put it in his magazine.
(Note that after 15 years, nobody here is entirely comfortable with me having a company email address.)
Here's what you people asked me last week…
Would you have pulled Trevor Siemian at halftime?
Two weeks ago against the Giants, yes. A week ago in Los Angeles, yes. Peyton had a 4-INT leash vs. KC. Not sure why Trevor's was more than 1.
Has Sergio Dipp won back America?
I want that guy to walk around behind me at bars and provide color commentary.
Didn't it sound like Jon Gruden would have "done a lot of things differently" in the Monday Night game?
No. 1 being: Take the week off and go to Cabo instead of working that debacle. By the way, does anyone enjoy the "Gruden Grinder"?
Did John Elway get fleeced by John Lynch with the Jimmy Garoppolo trade?
He got fleeced when Lynch hired Kyle Shanahan.
Will you be tuning in to watch the Broncos-Eagles?
If you're serving chips and beer, I'll be over. When is kickoff again?
Are you of the belief that Nikola Jokic and Paul Millsap can effectively co-exist?
Like, in a "kumbaya" way? We should all work to effectively co-exist in such a manner, friend.
Did Major League Baseball really juice the balls?
If those games had been at Coors Field, the situation would be under Congressional investigation by now.