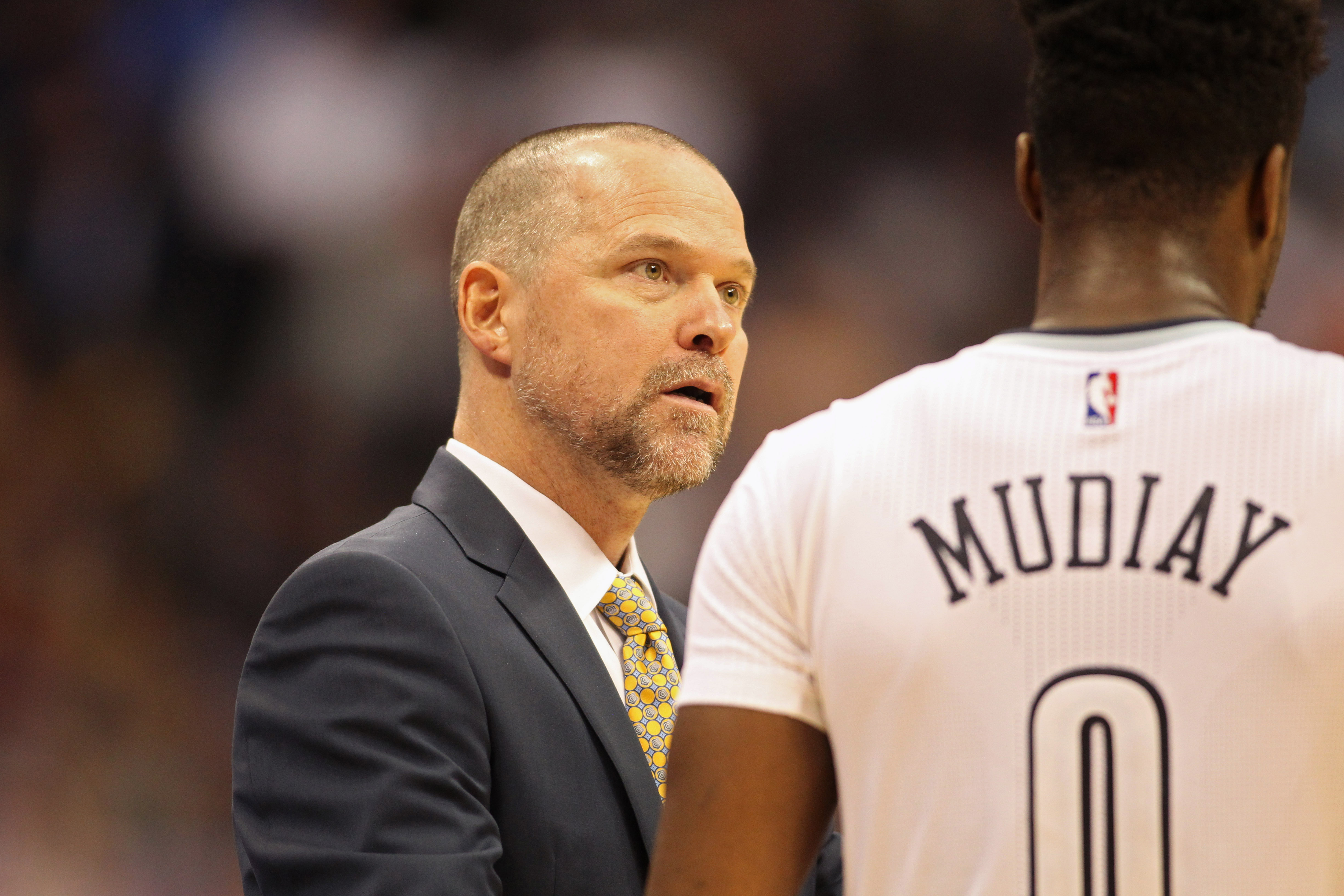 Denver Nuggets coach, Michael Malone joined Gil Whiteley on Mile High Sports Radio on Wednesday to discuss what the team plans to do with their three first-round picks and the two second-round picks they have in this year's NBA draft — the second most picks of any organization, trailing the Celtics' seven.
Coach Malone and the Nuggets front office know how important those five draft picks will be, and Malone feels confident they will choose the right players.
"Right now we're keeping all of our options open," he told Whiteley. "I think the luxury of having three first round-picks and two-second round picks is that you're in a position of power and we have a lot of good, young players that improved this year. How we use those picks and assets is going to be interesting to see."
Malone has been very optimistic about the future of his team because of his young core of stars like Emmanuel Mudiay, Gary Harris and Nikola Jokic, a first-team all-rookie who finished third in the Rookie of the Year voting behind Timberwolves forward Karl Anthony Towns and Knicks forward Kristaps Porzingis.
The coach was especially impressed with Mudiay's play and how he conducted himself.

"I give Emmanuel a ton of credit," he mentioned. "It's not easy being a 19-year-old starting point guard in the Western conference. He never got down on himself and he continued to work. You don't improve the way he improved by not working and putting the time in before and after practice."
With the vast improvement of center Nikola Jokic, and the encouraging play the Nuggets showed towards the second half of the last season, the Nuggets can be looking at a playoff run in the near future, as long as they can push the right buttons come draft night.
Malone understands that it takes time and patience to build a championship contender, but he believes they're close.
"All of our young players improved, and that's one of the reasons we're excited, "he said. "We have young, talented players who are all buying in and getting better, and that's why it's a very big offseason for us."
Malone isn't just shooting for the playoffs, either; he wants to bring home a championship to a well-deserving city in Denver.
"We have so far to go, but we want to be a playoff team, and most importantly we want to be a championship team and bring one home to Denver," he told Whiteley.
The Nuggets and their fans hope that Malone and the front office, including general manager Tim Connelly, will use their draft picks wisely in order to add to the talented, young core they already have set in place.
For more Nuggets talk with coach Malone and Whiteley, listen to the podcast below …
Catch Gil Whiteley every weekday from 11a-1p on Mile High Sports AM 1340 or FM 104.7, or stream live any time for the best local coverage of Colorado sports from Denver's biggest sports talk lineup.