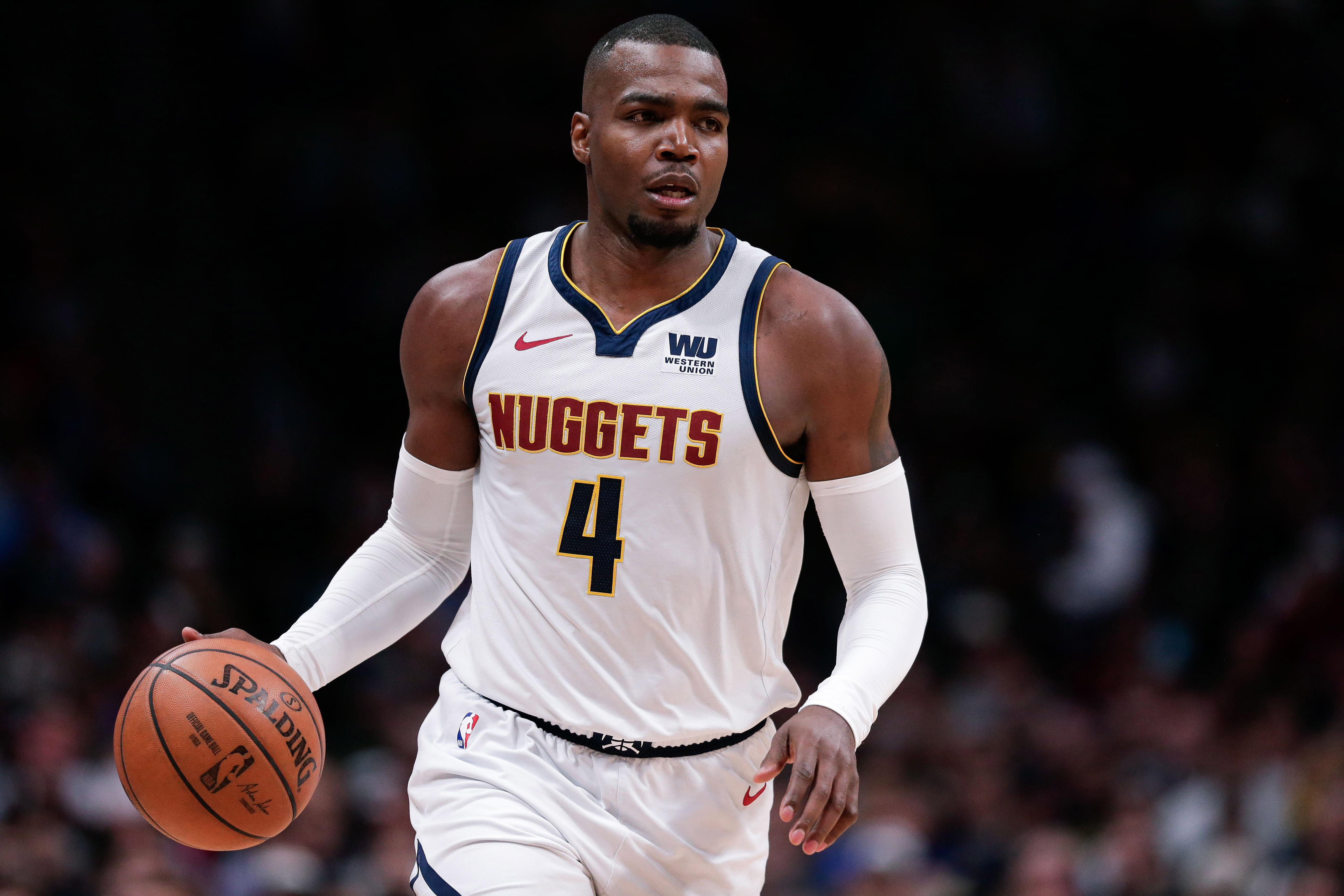 A league source has confirmed to Mile High Sports that the Denver Nuggets will pick up Paul Millsap's $30 million team option. He will stay in Denver for the final year of his contract.
Adrian Wojnarowski of ESPN was first on the report.
Simply stated, the Nuggets were never going to let Millsap play anywhere other than Denver this season. Regardless of circumstance, it always appeared that if all else failed, Denver would do exactly what they did; pick up the $30 million team option on the final year of his contract to keep the team intact.
There was speculation that the Nuggets and Millsap could come to terms on a new contract that would feature more long-term stability for Millsap while also allowing Denver to pay him much less than $30 million per year, but that clearly did not come to fruition.
Despite Denver and Millsap not coming to terms on a new deal, a source has told Mile High Sports that Denver still hopes to look into a longer term contract with Millsap once the 2019-20 season concludes. There has been mutual interest in a longer relationship  between both Millsap and the Nuggets front office which has been vocalized since the 2018-19 season has ended for Denver.
Unfortunately, timing was not on Denver's side. Every team has to decide on their options — either player or team options — by June 29th. So that left Denver with two choices: make sure they can keep Millsap in Denver by picking up his option, or decline his option and hope that there is either a replacement for him on the free agency market that would be willing to sign in Denver.
That latter would have been quite a large risk. Denver has never been a free agent destination and, if they lost Millsap to free agency and were unable to find a player to fill his enormous shoes, that would be a disastrous situation.
The Nuggets had been connected to Tobias Harris, but according to Mike Singer of the Denver Post, Denver was going to be priced out. The amount of trades and financial maneuvering it would have taken for the Nuggets to open a max slot for Harris would have been taxing to say the least.
So instead of risking all of the continuity and growth that Denver has fostered, they are betting on themselves.
Now, when looking towards the future financial situation for the Nuggets, their flexibility this season has been compromised, but next season all of that flexibility returns — just in time for Jamal Murray's extension to kick in.
Denver now will operate as an above-the-cap team. They have the full Mid-Level Exception, worth $9,246,000, and the Bi-Annual Exception, worth $3,619,000, if they want to add other players. For an idea of which players Denver could potentially look into, listen to the newest Denver Nuggets Daily Podcast.
With Denver opting into Millsap's $30 million team option, he will now become an unrestricted free agent in 2020 which opens up quite a bit of cap space. As things currently stand, the Nuggets could have as much as $42 million in cap space to use.
That number is misleading. While $42 million is a lot of cap space to use, the Nuggets also have the likes of Murray, Malik Beasley, and Juancho Hernangomez who are up for rookie extensions this summer. Additionally, Torrey Craig will be a restricted free agent in 2020 and could be looking for a bigger payday. Lastly, the Nuggets will also own full bird rights when it comes to Paul Millsap which essentially means is that Denver can re-sign Millsap even if they are over the cap or in the luxury tax and it seems that is a priority.
If Murray commands $25 million per year, Beasley gets around $10 million per year, Craig gets somewhere around $6 million per year and Millsap gets $8 million, suddenly that $42 million in cap space turns into Denver being $7 million over the cap. What is even worse is that does not include a potential Hernangomez extension either (these numbers are all arbitrary for the thought experiment).
Denver needed Millsap to play for the Nuggets this year, they needed future financial flexibility and they wanted to continue showing the rest of the league that, when all else fails, they take care of their players.
Denver picking up the $30 million team option for Millsap's final year of his contract accomplishes all three of those things and has the Nuggets set up to contend for the Western Conference title in 2019-20.