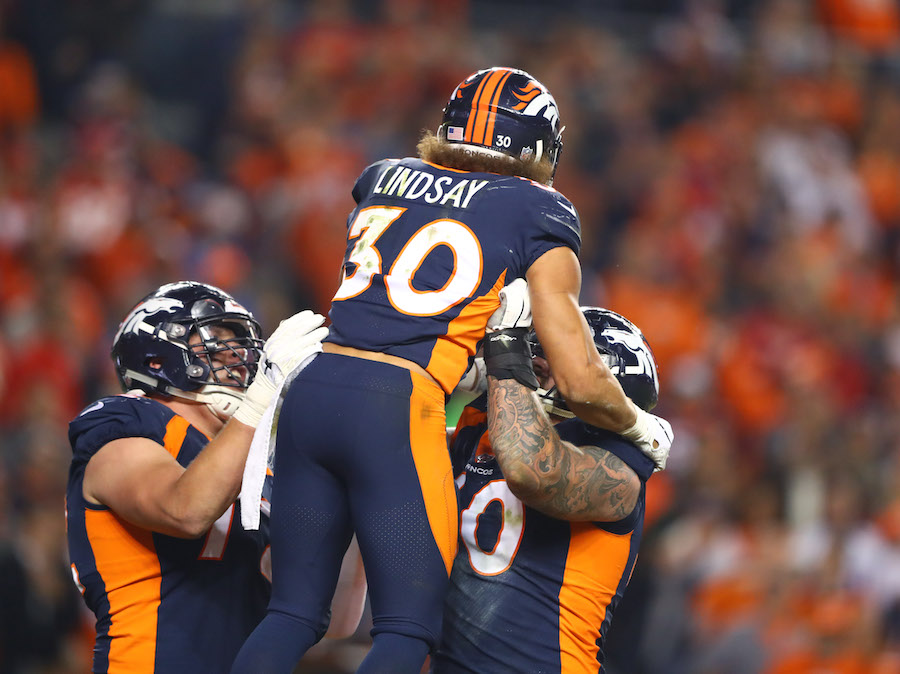 When the Cleveland Browns come to town Saturday night, the Denver Broncos will be wearing its alternate blue jerseys.
It is unknown whether the team will be wearing blue or white pants, but considering the Broncos rocked the all-blue combo in the loss to Kansas City on Monday Night Football, Denver may opt to go with the look it donned throughout the early 2000s.
With that in mind, let's rank Denver's current uniforms.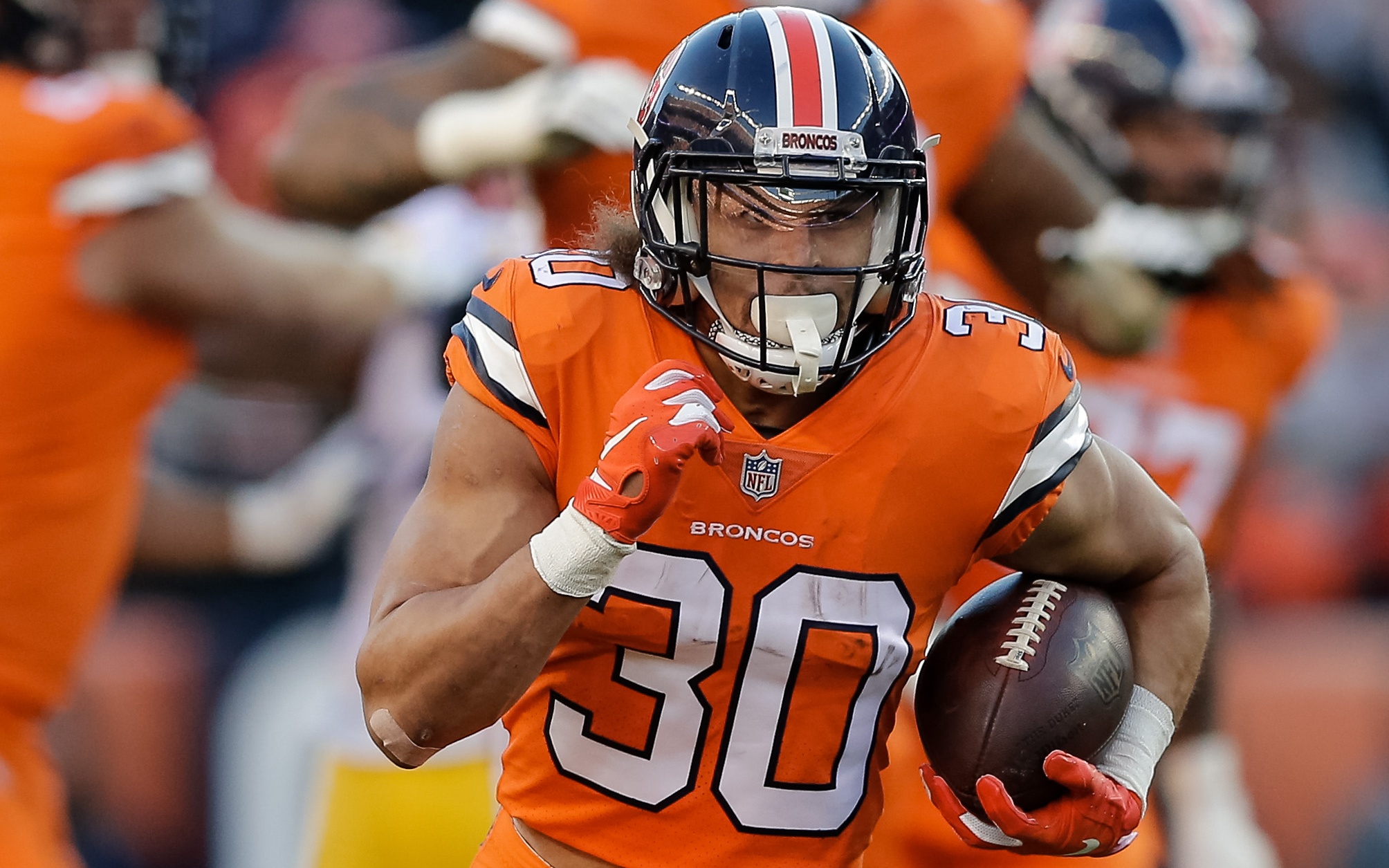 No. 5 Color Rush: Honestly, I cannot stand any of the Color Rush uniforms. They were a cash grab by the NFL and Nike–and generally speaking the uniforms lack originality, looking something like what I would have created for my Madden franchises in 2005. The old school logo is the best feature and for that reason alone I understand why they are fairly popular in the Mile High City. But the all-orange uniform is just too much.
No. 4 All-Blue: These uniforms are solid and I wish that the Broncos wore them more frequently. As a child of the Jake Plummer era, I was stoked when the all-blue look was introduced in the mid 2000's and it is a great alternate choice.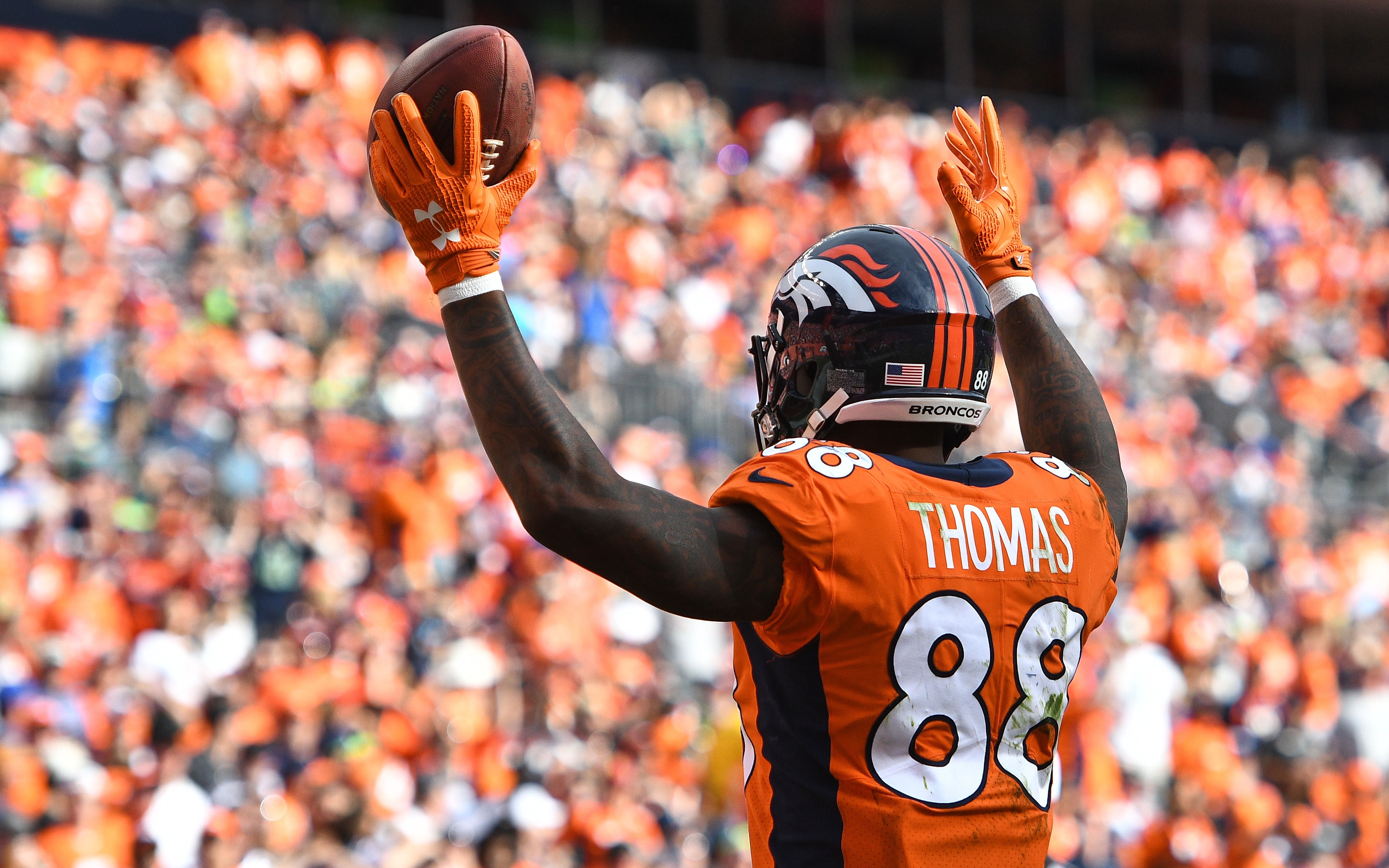 No. 3 Traditional Orange: Bringing back the orange jerseys was a smart decision by the franchise for a variety of reasons. They came with the arrival of Peyton Manning in 2013 and many Broncos fans still have orange jerseys with No. 18 on the back in their closet. More than anything though, the switch to orange makes the stadium look so much more unified on gameday. When I think back to the 2014 AFC Championship victory over the New England Patriots, I remember a sea of orange and deafening crowd noise as Denver cruised to victory.
No. 2 Blue & White: Nostalgia certainly plays a factor into these rankings, but this classic look narrowly edges out the orange uniforms because while the stands may look amazing when they're unified, this combo looks just a little bit sleeker on the field. The white pants and navy blue jerseys look solid under the lights and the orange stripe down the side ties everything together. We have seen superstar running backs like Terrell Davis and Clinton Portis throw up big numbers in these threads. It is only a matter of time until we see Phillip Lindsay do the same.
No. 1 All-White: Simple is not a bad thing and the icey white combination is Denver's most fashionable uniform choice by far. It is a shame that the Broncos do not occasionally wear the all-white look at home because if they did, it would put Dallas' home whites to shame. These threads are easily the most underrated uniforms in the Mile High City, but luckily for Broncos Country, Denver never really looks bad on the field.