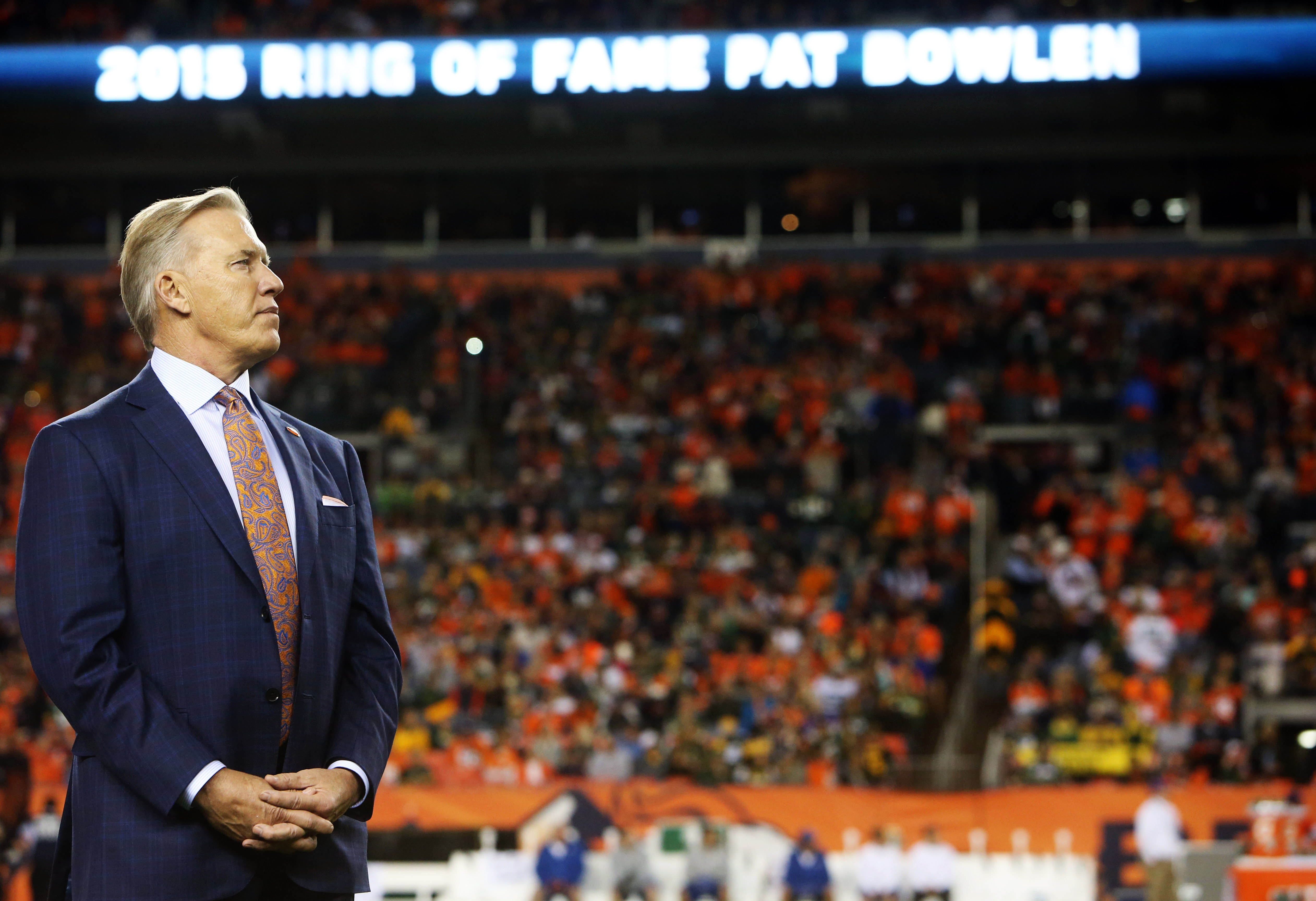 The passing of Pat Bowlen has quickly become one of the saddest moments for Denver sports fans and with good reason.
'Mr. B' turned the Broncos into one of the most successful and consistently competitive franchises in all sports. Oh, and he also played an instrumental role in shaping the NFL as we see it today.
With this, it is hard not to harbor some anger and resentment on a day like today; especially when considering that Pat Bowlen will not get to see himself forever immortalized in Canton. This could have been avoidable as Pat Bowlen should have been inducted last year, but the Pro Football Hall of Fame opted to allow Jerry Jones in first. A move that is the crowning jewel in a long history of disrespect from the Hall of Fame towards the Denver franchise.
Jones absolutely deserves to be in the Hall of Fame; there is no denying that. But favoring celebrity and name recognition over an owner who ran his franchise for a longer, who experienced more success, had a transformative impact on the league, and was dealing with serious health concerns at the time is extremely questionable.
Bowlen's accomplishments with the Broncos are staggering. He became the first owner ever to win 300 games in his first 30 seasons. Averaging ten wins a season for a single decade, let alone three, is extraordinarily impressive. While Bowlen was the owner, the Broncos experienced as many losing seasons as trips to the Super Bowl.
'Mr. B' led the Broncos to 333 wins, the most of any active owner. He led Denver to a winning percentage of .596 while at the helm, tied for second best during his time in the league. It also dwarfs Jones' record of 262-218 with a winning percentage of .546.
Not only did Bowlen have a greater positive impact on his franchise than Jones, but he had less of a negative one. Bowlen avoided the spotlight and never let his ego get in the way, which can't be said for Jones.
In 1993, following the Cowboys winning back-to-back Super Bowls — which primed them to become the team of the 1990s like the 49ers of the 1980s, Steelers of the 1970s, or Packers of the 1960s — Jerry Jones decided to part ways with Hall of Fame Coach Jimmy Johnson over Jones' bruised ego. Jones admitted as much earlier this year during an interview with Dallas radio station KTCK-AM 1310.
"I lost my tolerance for a lot of things," Jones said. "I probably should have had a little more tolerance with Jimmy Johnson. Seriously."
Before Johnson's ousting, the Cowboys had a winning percentage of .550, a playoff record of 7-1, and two Super Bowl victories under Johnson. That winning percentage is an even more impressive .731 when removing the outlier 1-15 season, Johnson's first with the team. Since firing Johnson, the Cowboys have not been able to replicate their success in the early 90s, posting a winning percentage of .545, a playoff record of 8-11, and just one Super Bowl win in a time frame five times as long.
While the resurrection of their respective franchises coincided with Pat Bowlen and Jerry Jones buying their teams, the difference is Bowlen's success was sustained for decades through multiple coaches and front offices. Jones' success went out the door with an all-time great, Hall of Fame head coach.
Some may argue that Jones got in before Bowlen because of his contributions to the league, but Bowlen contributed at least as much, if not more.
Pat Bowlen was the chair of the league's broadcasting committee. That meant he was involved in many of the large TV deals we see today between the NFL and companies like CBS and FOX. He was also a driving force behind Sunday Night Football, leading NBC executive Dick Ebersol to call him, "the father of Sunday Night Football". Bowlen also chaired the league's competition committee, advocating for the franchise tag and avidly pursuing the expansion of the league's international games.
'Mr. B' not being present for his own induction ceremony falls on the shoulders of the Pro Football Hall of Fame. It is a blemish that won't go away anytime soon.