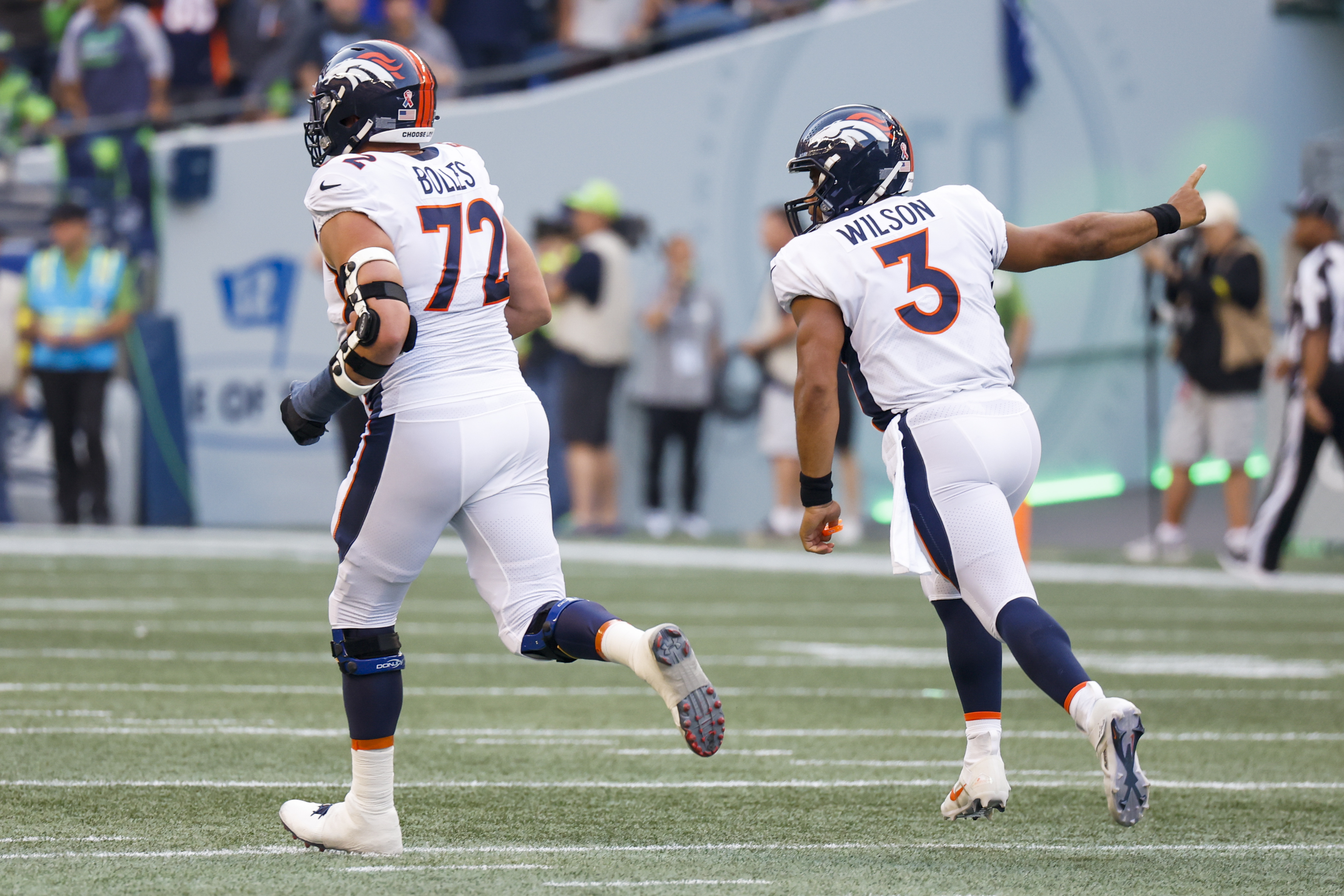 After their preseason performances, the Denver Broncos' offensive line was one of the team's major concerns entering Week 1, as people worried the line wouldn't be able to keep Russell Wilson upright.
Following their debut showing, Broncos Country should have a little more faith in the offensive line, as they performed well in both the run and the pass game, managing to keep Wilson clean and open holes in the ground game.
As a result, Pro Football Focus' Sam Monson ranked the Broncos' line as the 16th-best in football after Week 1.
"Denver's offensive line might not have any superstars, but there's still a very high baseline and nobody looks like a glaring liability," Monson wrote. "They even have a little depth at certain positions in the league where backup quality is in near crisis. Cameron Fleming allowed three pressures against the Seahawks in Week 1 but earned a solid 71.1 PFF grade last season on 285 snaps, and his run blocking was excellent."
With Billy Turner potentially replacing Fleming in the lineup for the Denver Broncos' Week 2 game, the line could quickly get even better. However, the loss of Quinn Meinerz could loom large.
Thanks to the protection he was afforded by the offensive line, Wilson also had a terrific game, and was ranked as the 11th-best quarterback by Pro Football Focus' Bayesian formula.
PFF's formula looks at how quarterbacks performed in terms of Expected Points Added (EPA), PFF grades, how efficient quarterbacks are on early and late downs, and how efficient quarterbacks are while kept clean and while under pressure.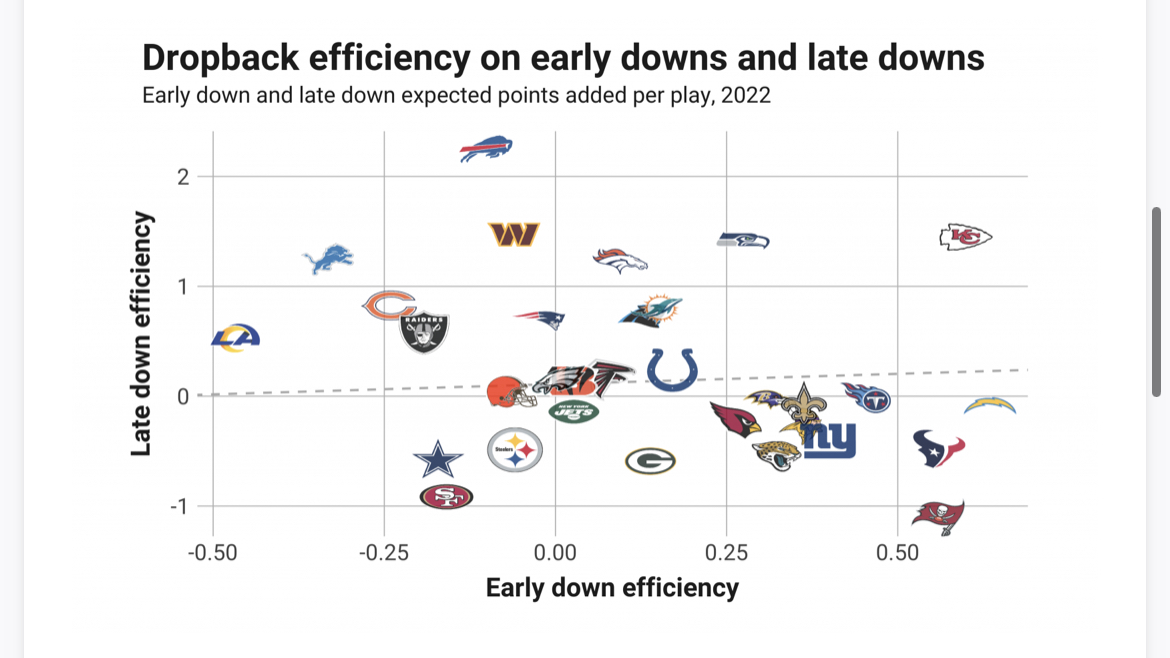 From an EPA perspective, Wilson was mostly phenomenal.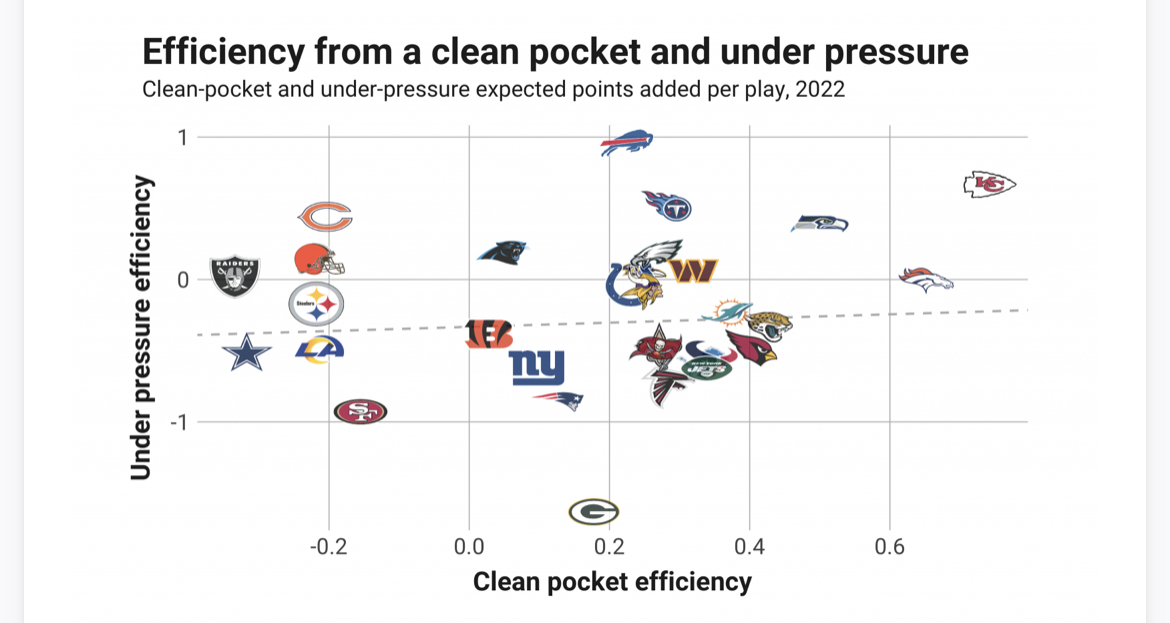 He ranked third among all quarterbacks in EPA/play, second in EPA/play when kept clean, 10th in EPA/play when under pressure and fifth in late-down efficiency. Wilson did rank 17th in early-down efficiency, and 18th in PFF grade, but was otherwise pretty elite, making his ranking of 11th a little puzzling.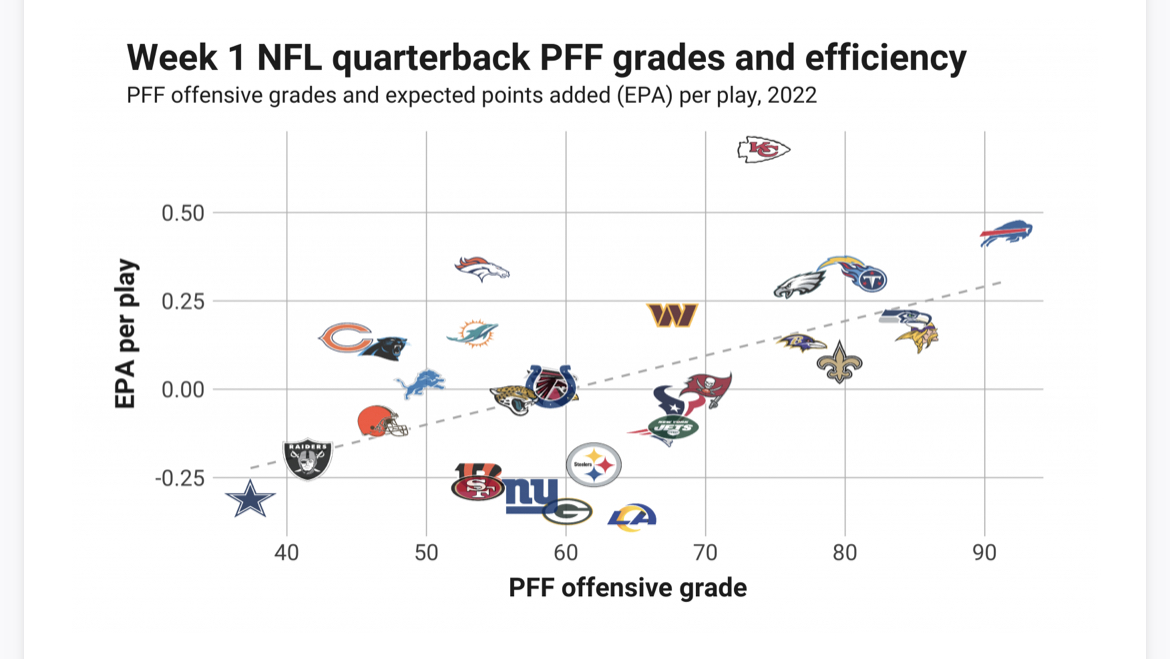 Of the quarterbacks ranked in the top 15 of PFF's Bayesian formula, Wilson has the greatest disparity between his PFF grade and EPA per play. This could be the result of EPA overinflating Wilson's involvement in the Denver Broncos' offensive production, or another example of some of the accuracy issues with PFF grades.
Seeing solid line play and quarterback play is something Broncos Country isn't used to, but you can safely bet that they're praying it continues.