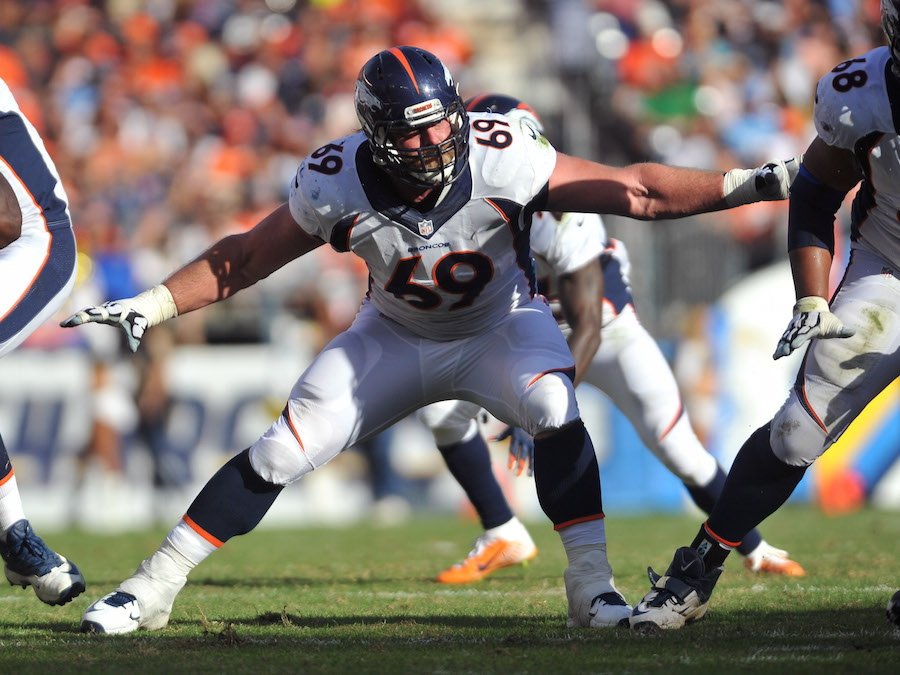 On a day when the Denver Broncos lost offensive tackle Ryan Harris and safety David Bruton, there is news that another key free agent from the 2015 squad may be leaving town in free agency.
On Tuesday afternoon Ian Rapoport reported that Evan Mathis, who started 12 games at left guard and all three games in the postseason, visited the Cardinals who made him a two-year offer.
One reason the #AZCardinals felt comfortable trading an OL today? Source said Evan Mathis visited them today & they offered a 2-year deal.

— Ian Rapoport (@RapSheet) March 15, 2016
Mathis would be the fifth defection from the Super Bowl 50 winners, as Denver has already said goodbye to Malik Jackson, Danny Trevathan and Brock Osweiler in free agency.
Broncos GM John Elway already released former All-Pro right guard Louis Vasquez to clear cap space, meaning they could have two holes to fill at guard. Denver is very high on Max Garcia, who played in rotation with Vasquez and Mathis last year, but the depth behind him is limited. At present, Garcia and Robert Myers Jr., who was signed off Baltimore's practice squad in late December, as the only two guards on the roster.
Mathis played 72.84 percent of snaps last season and was rated by Pro Football Focus as one of the top guards in the league.
Mathis was an All-Pro in 2013 and a two-time Pro Bowler with Philadelphia before signing with Denver last offseason.