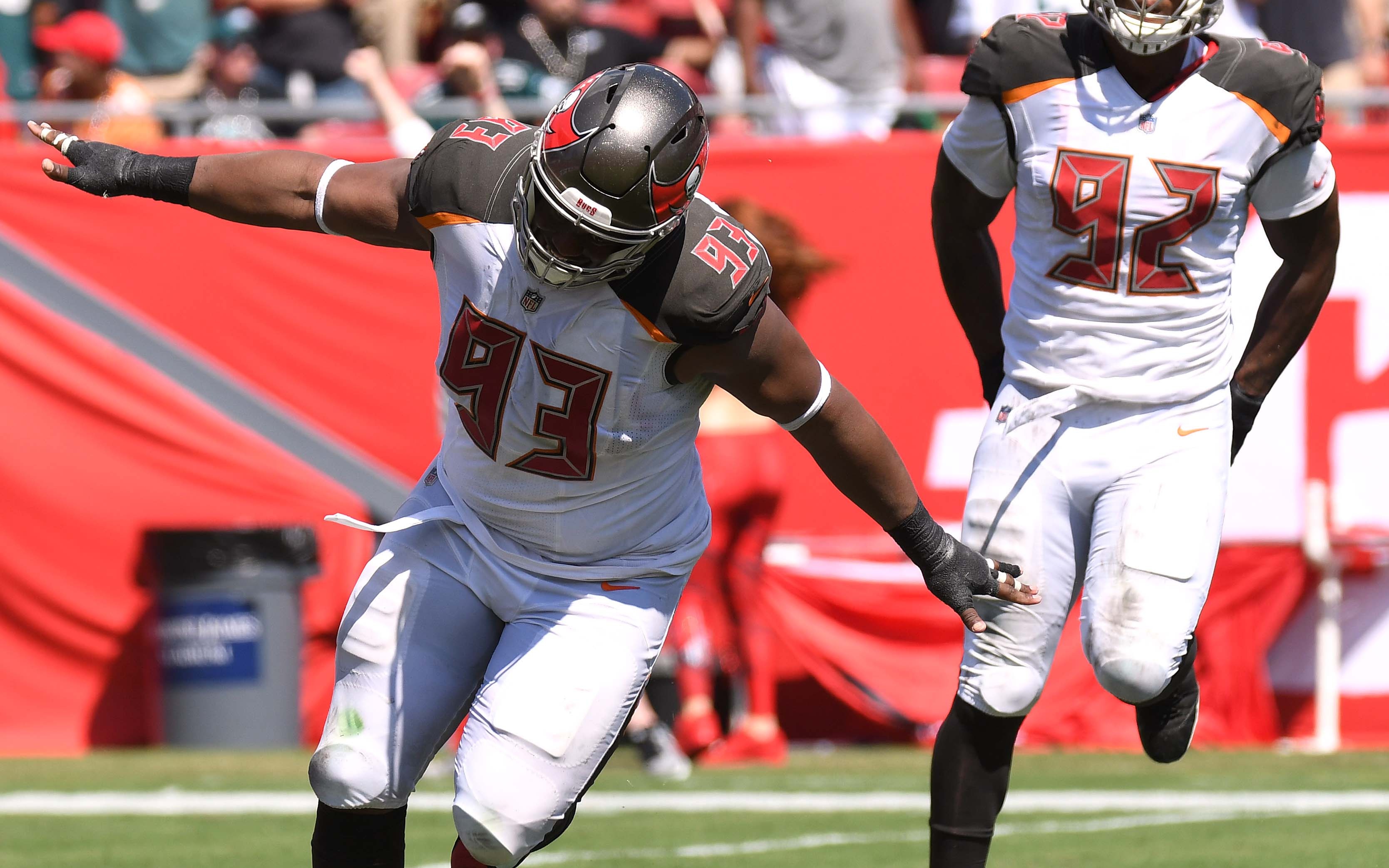 Gerald McCoy has been one of the league's best interior defensive linemen ever since the Buccaneers selected him third overall in the 2010 draft, but that didn't stop Tampa Bay from choosing to part ways with the former All-Pro when a trade didn't materialize.
Even though McCoy is still among the top defensive tackles in the league, teams in large part didn't want to trade for him due to his large cap figure and injury history. The stalwart defensive tackle hasn't played in all 16 games in a season since 2013, and the majority of his injuries, although minor, have been lower-body injuries. Those are always a concern for an aging player like McCoy.
The Bucs, clearly, also saw McCoy's injury history as a problem. Especially with last year's first-round pick defensive tackle Vita Vea fighting up the depth chart and McCoy's $13 million cap hit taken into consideration.
Now, with McCoy on the open market at a discounted rate and a hole at defensive tackle on the Broncos' roster, should Denver target McCoy, despite his injury history?
In short, yes, but it will be hard to lure him to the Mile High City.
Interior pass rush has never been more valuable and very few players in the league are as good at pressuring the quarterback from the inside as Gerald McCoy. Since his 2013 All-Pro season when he recorded a career-high 9.5 sacks, McCoy hasn't had a single season with fewer than six sacks. Since entering the league in 2010, the only defensive tackles with more sacks than McCoy are Ndamukong Suh, Geno Atkins and Aaron Donald. That puts the new free agent in certain elite company.
A player like McCoy would be welcomed on a Broncos roster that currently only has Shelby Harris, who has never played nose tackle before, and rookie Dre'mont Jones listed as defensive tackles.
The problem, though, is that while the Broncos may be interested in pursuing McCoy, he may not be interested in landing in Denver.
The two frontrunners in the clubhouse to acquire the former Buccaneer's services are currently the Patriots and the Browns. Not only are those teams more ready to contend for a championship, which could be of chief interest to McCoy as he has yet to appear in a playoff game when considering his age (31) and injury history, but in the case of the Browns, they also have far more money to offer McCoy.
According to Spotrac, the Broncos could pursue McCoy, but it would require some expert cap manipulation from general manager John Elway. The Broncos full roster is currently around $5 million over the salary cap, however, in the offseason, only the top-51 contracts count towards the salary cap, which gives Denver about $10 million in wiggle room. Remember, the Broncos still have to finish the Chris Harris Jr. deal.
The Patriots are in a similar position, but they only have $5 million worth of wiggle room. This leaves the Browns in the best spot, as they are sitting on $13 million worth of cap space, which jumps to $33 million when only accounting for the top-51 salaries.
Given McCoy's talent and the need on Denver's roster, John Elway should absolutely pursue the standout defensive tackle. That being said, the Broncos will be unlikely to sign McCoy given their current status as a rebuilding team, their on-going negotiations with Chris Harris Jr., and their cap space.