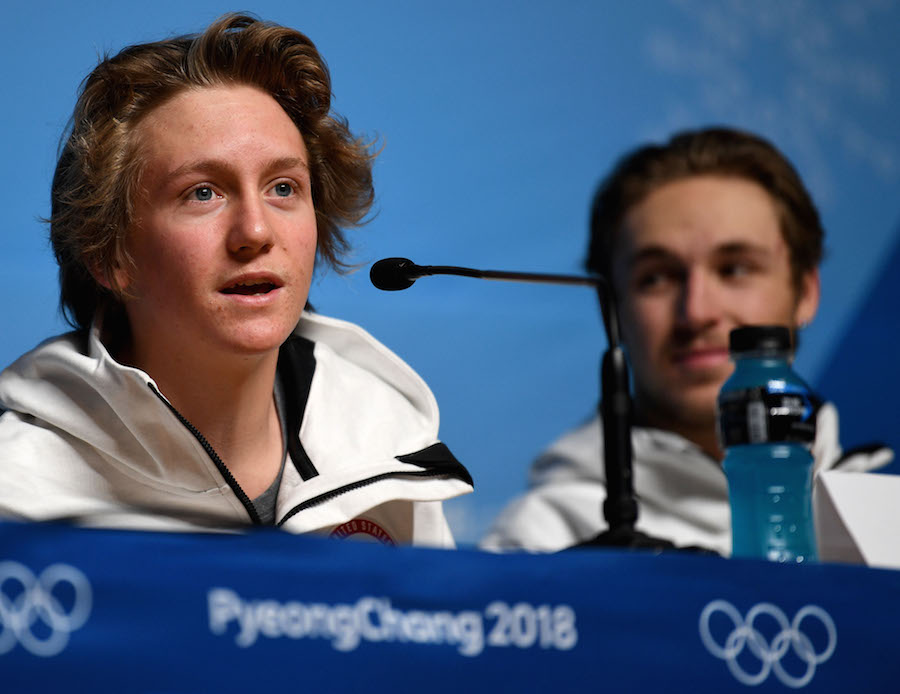 In the United States, the majority of 17-year-olds are focused on video games, college applications, proms, newly acquired driving privileges or all of the above. An American 17-year-old snowboarder named Redmond (Red) Gerard is unlike most Americans his age: He's competing to win a gold medal in the Olympics in the big air and slopestyle events at the 2018 PyeongChang Games.
Gerard's passion for snowboarding began in his hometown of Silverthorne, Colo. with his four brothers. He began snowboarding at age 2. Gerard's family built a trick park in the backyard of his mountain home. Instead of enrolling in ski and snowboard schools as many elite athletes do, Gerard learned most of his craft from his brothers.
"I never did a snowboard school. My brothers were always teaching me, and I think that's why I've gotten good at snowboarding," Gerard told TransWorld SnowBoarding in late November. "My brothers have always been better than me, and it's nice to ride with someone better than you. You learn way more."
If Gerard is to earn a medal in PyeongChang, he will be the youngest American snowboarder to ever do so. The record is currently held by Kelly Clark, who was 18 when she earned gold at the 2002 Olympics. Gerard is two months younger than Chloe Kim, the 2018 favorite in women's halfpipe.
Gerard will be one of several athletes to be the first Americans born in the 2000s to compete in the Winter Olympics. Vail's Tess Johnson, a freestyle skier, figure skater Vincent Zhou, and female snowboarders Kim, Maddie Mastro and Hailey Langland are the other 17-year-olds competing in PyeongChang.
If Gerard can podium on Feb. 11, he would welcome the fame and glory of medaling as one of the youngest in history. However, Gerard wants to do more than just medal.
"Honestly, what I would like to do is get a big RV and travel around all snowboarding spots around North America with a filmer and my friends," Gerard told NBC Sports.
On second thought, maybe the 17-year-old really is thinking about those driving privileges after all.
Men's slopestyle competition begins Feb. 10. Men's big air competition starts Feb. 21.