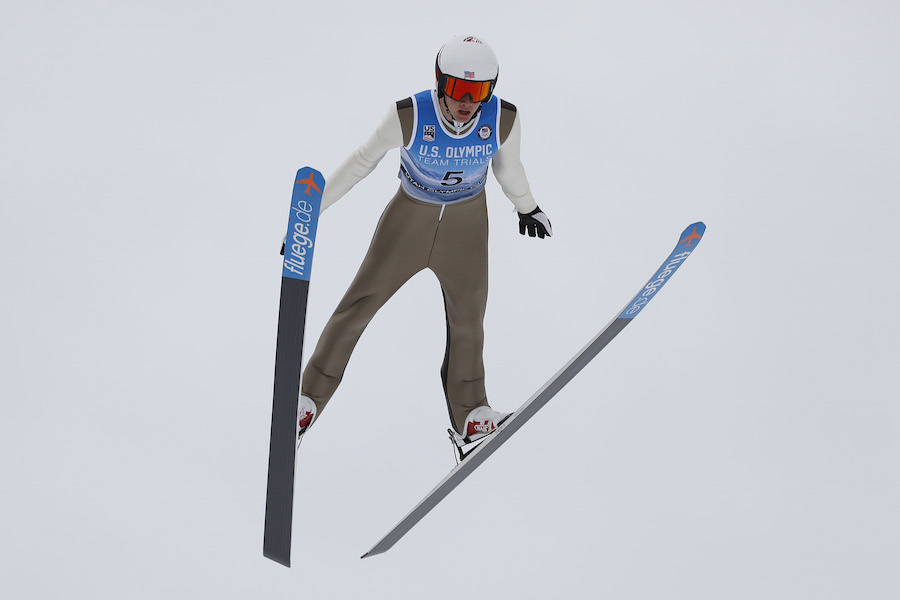 Most American 21-year-olds are excited about the opportunity to have their first legal drink. Jasper Good at 21, however, is excited about achieving one of his lifelong goals: Competing in the Winter Olympics. Good is making his city and state proud after living an anything but normal life.
Born and raised in Steamboat Springs, Colo., Good was introduced to Nordic combined (ski jumping and cross-country skiing) through the Steamboat Springs Winter Sports Club. Good's father, Jeff, is a former national team coach in freestyle moguls. Jasper focused his energy on the ski jumps at Steamboat's historic Howelsen Hill. He mastered his craft and was named to the national team in 2015.
Good has represented the United States at three Junior World Championships, in Romania, Kazakhstan and the Czech Republic. His best finishes include his first place at the Nordic Combined Junior Nationals in 2012 and his fifth place at the U.S. National Championships in 2015.
Good's success in Nordic combined has come at a price. He is not accustomed to living the life that most normal 21-year-old men live in America. Good's constant preparation, training, and commitment to his sport have changed his daily life and his yearly routines. Good explained that the social sacrifices are the biggest loss from competing in Nordic Combined at such a high level.
"The social aspect of someone my age [is the biggest sacrifice]," Good told FasterSkier.com. "The Nordic combined world is a small world, so we may not have as many opportunities to make lots of friends but our [Nordic combined] community [is] great."
Most American men his age are in college, focusing on their education by getting their degrees. Good showed up to university a little late.
"I started taking classes at the University of Utah [after ski season]," Good told FasterSkier.com. "[I] got to start sometime!"
Jasper Good is one of four Nordic Combined skiers from Steamboat Springs. Ben Berend, and the Fletcher brothers, Bryan & Taylor, are competing alongside Good in PyeongChang. Wisconsin's Ben Loomis rounds out a United States Nordic combined team eager to medal this year in South Korea.