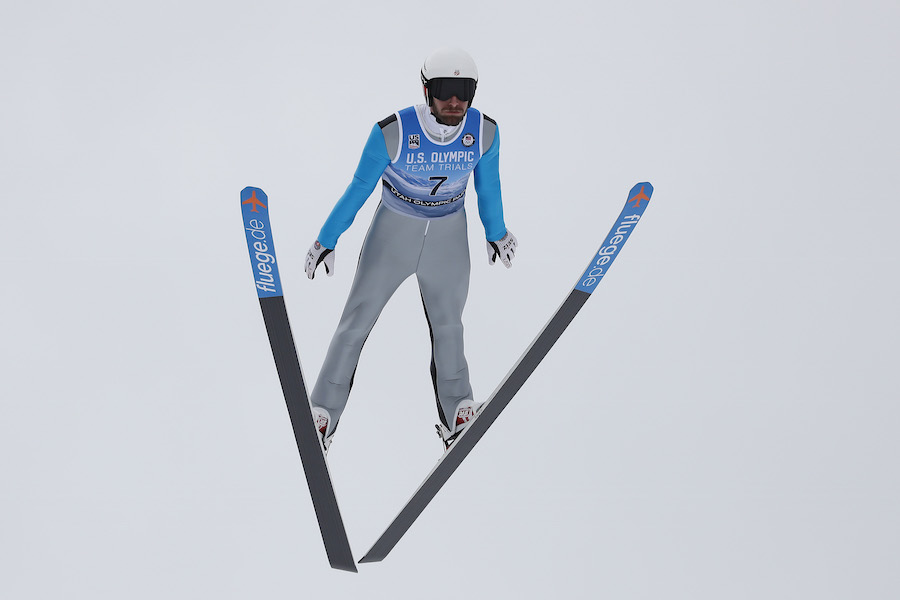 The U.S. Nordic combined team competing in PeyongChang, South Korea consists of five members. Four claim Steamboat Springs, Colo. as their hometown. Two of those four come from the same home.
Brian and Taylor Fletcher are the elder statesmen of the U.S. Nordic combined team and one of seven sets of siblings competing in the 2018 Winter Olympics for Team USA.
This is Taylor's third Olympics, and his second competing alongside his older brother. Bryan, a childhood cancer survivor, beat long odds and won the U.S. Olympic Team Trials to qualify for his second Games. Taylor, who finished fourth in the trials, earned a Continental Cup podium spot on the last day of qualifying to make his third Olympic team.
The Nordic combined event combines the disciplines of ski jumping and cross-country skiing, both for individual competition and team events.
Taylor is considered one of the fastest cross-country skiers and is coming off strong finishes in the 2017 World Championships of eighth (team normal hill/4x5K), ninth (team sprint large hill/2×7.5K), 21st (normal hill/10K) and 36th (large hill/10K).
His individual performance at his first Games will have to be improved upon greatly if he is to medal in PyeongChang. In Sochi 2014 he finished 20th (large hill/10km individual) and 33rd (normal hill/10km individual). However, the U.S. team — which appears to be even stronger — was within striking distance of a medal with a sixth-place finish.
Those were big improvements from Vancouver 2010, where Taylor finished 11th (large hill team ski jumping) and 45th (large hill/10 km individual), although not better than Bryan's marks in Sochi 2014 or at the 2017 World Championships.
The brothers are hoping to match or improve on their best team performance, which came at the 2013 World Championships when they earned a team bronze medal.
Individual competition in the Nordic combined events begins Feb. 11, with team competition wrapping up on Feb. 22.