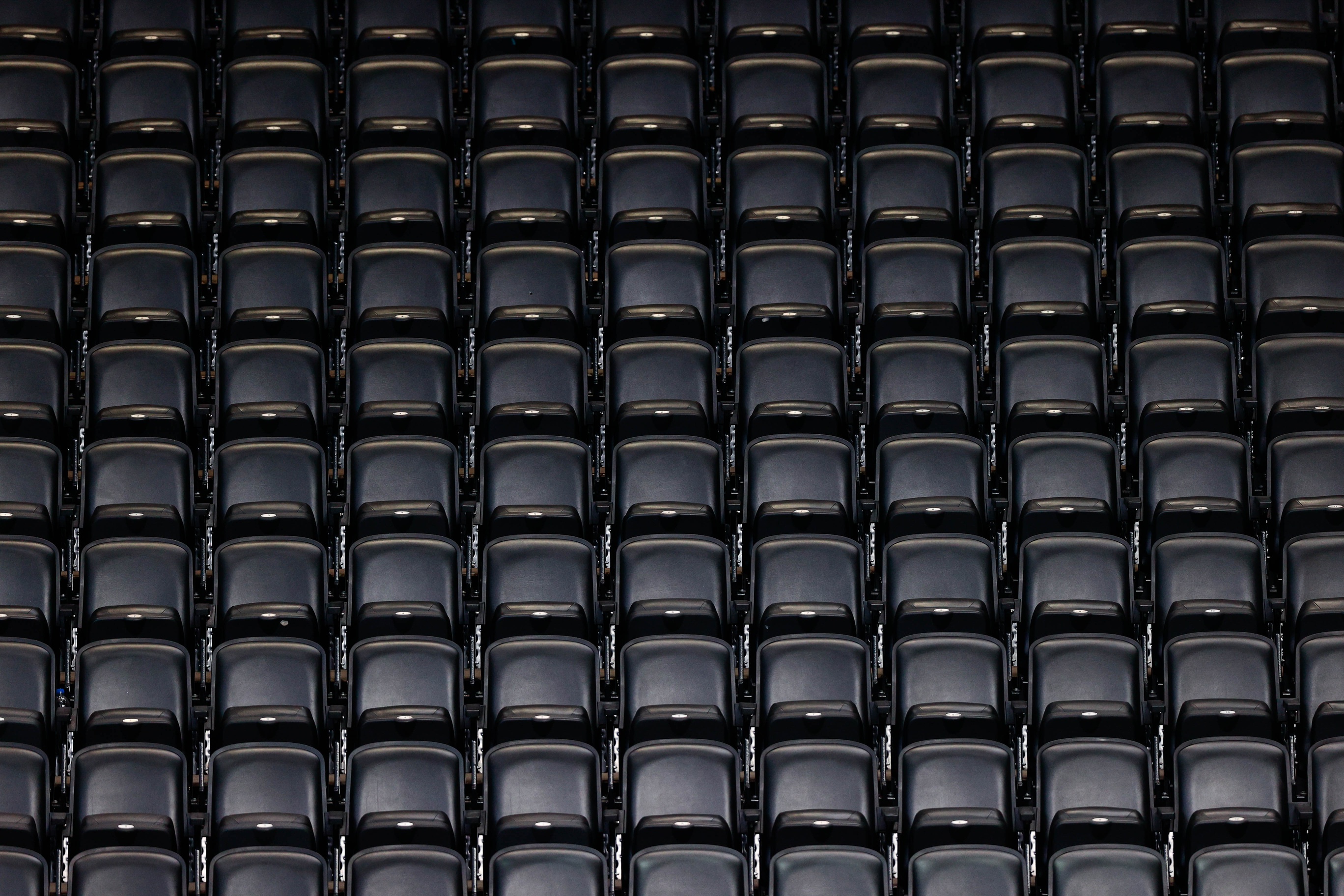 We've apparently reached the fan-envy point of the Great Pandemic Sports Experiment, where anyone who is sick of watching (or not watching when it comes to Altitude Sports) the great contests of our current time via the wondrous digital screens that possess our lives starts to lament, "why can't we congregate in large groups in public like they're doing in other states?"
What states are allowing fans at indoor sporting events, you ask? Well there's Florida, Arizona, and Texas, to name a few. Yes, the paragons of how following science and reducing the rate of infection can allow life to resume for those poor arena-starved citizens.
I jest. Well about the paragon bit anyway.
For certain, COVID fatigue is real and it's as dangerous as the initial disregard for this deadly disease we struggled with at the start of this whole modern Dark Age. If you're sick of washing your hands every time the wind blows, wearing a mask from the time you get out of bed until the time you get back in, and bingeing the same three seasons of Stranger Things on Netflix over and over…
Same. Me too. You're not alone. Mike and El forever.
Also thank you for being among those keeping the rest of us safe and healthy.
It turns out, at least when it comes to the NHL, that over half the organizations in the league have decided to allow some amount of fandom in the building. Being a gate-revenue league, this isn't too surprising. This of course doesn't include our local Colorado Avalanche, any of our (smarter?) neighbors to the north in Canada, the much-hated Minnesota Wild, any of the California clubs, the Washington Capitals, or the Chicago Blackhawks.
And while it must be nice to leave the safety of your home in order to fulfill the very important duty of cheering on your favorite squad in person, it seems to be ignoring the fact that the very real pandemic that has killed 513,122 Americans to date—nearly equal to the number of U.S. deaths in World War I (116,516) and World War II (418,500) combined—and that the daily trend of cases across the country has leveled out at late-October levels.
And if that isn't enough for you to reconsider the desire to sit with your fellow man in a giant freezer with terrible ventilation, keep in mind that even the players are having a hard time staying COVID-free during this season.
And this isn't even a professional sports problem. The University of Denver Pioneers men's hockey team had its season end early after the Gold Pan series with the Colorado College Tigers was postponed due to COVID for the third and final time.
We've proven time and time again in the last 365 days that we, as Americans, are incapable of doing what is required to stop this thing in its tracks. Remember when our fellow humans couldn't handle not getting haircuts? Now we're clamoring for seats at sporting events.
Yes the Colorado Rockies were recently approved to host fans at the open-roof, hope-swallowing Coors Field in April. Hopefully, by the time the Road to 100 begins in earnest on Blake Street, pandemic numbers are the lowest they've been since this whole thing started.
Then we can further consider the ramifications of the massive conquering of a global nightmare and how to dip our toes or belly flop back into some semblance of life as it was before. Then we can think about going to see the Avs or Nuggets or Rapis or Mammoth or Eagles or Regis Jesuit Raiders or Valor Eagles or Broncos or the Rockies. Then we can envision plans to go to bar trivia or movie theaters or concerts.