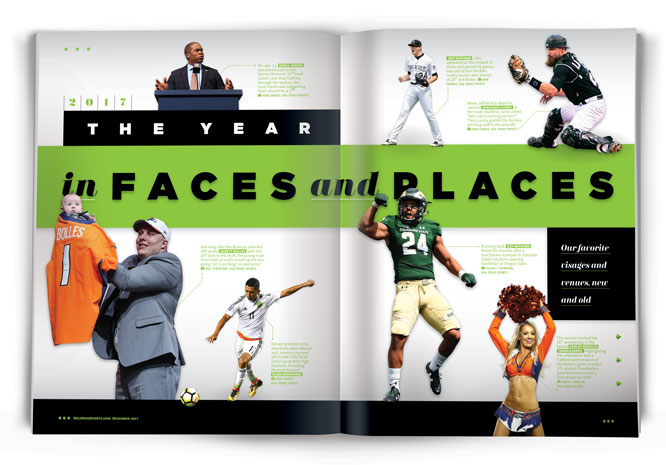 This story originally appeared in Mile High Sports Magazine. Read the full digital edition.
Although wins and losses are how we typically measure the success of a season, the great sportswriter Grantland Rice reminds us:
"For when the One Great Scorer comes
To mark against your name,
He writes – not that you won or lost –
But how you played the Game."
For Colorado sports fans in 2017, it wasn't just the what and how that mattered, but also the who and where. Beyond the victories and the defeats, these are the people and places that made this year one to remember.
***
After two vastly different seasons in Denver – one that resulted in winning Super Bowl 50 and another that resulted in the Broncos missing the playoffs for the first time since 2010 – Gary Kubiak stepped down as head coach, citing his health as the primary reason. Kubiak rejoined the team as a scout prior to the 2017 season.