In this week's edition of "Three Up, Three Down," we examine which vets have made a statement as the clock winds down, and who should be checking their watch heading into next year.
One Down: Kyle Kendrick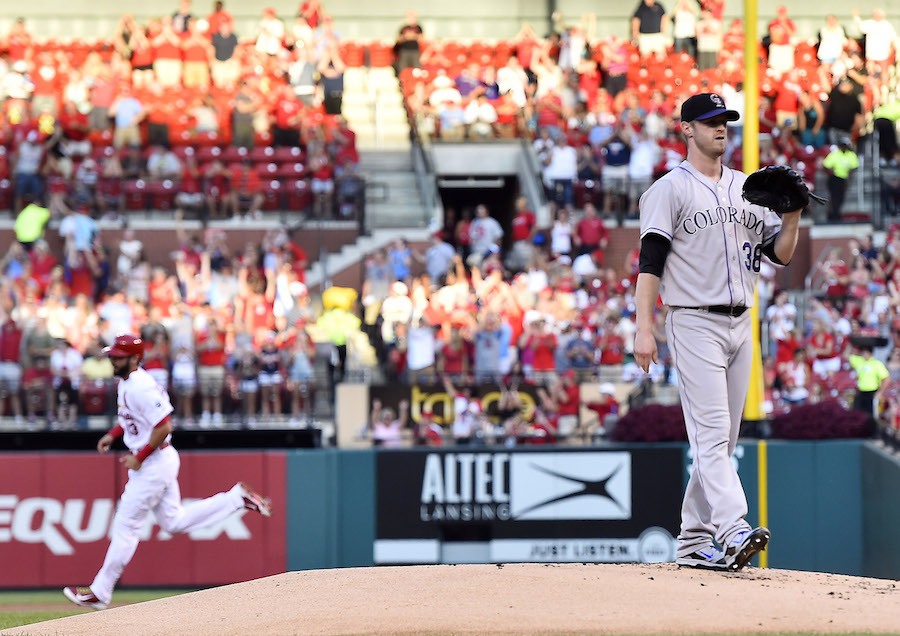 Tabbed as an innings eater who would keep the Rockies in games so the offense could power the club to victories, Kyle Kendrick has been everything but as advertised. To be more blunt, Kendrick's tenure with Colorado has been nothing short of a disaster.
He will enter his final start (assuming he gets one more) with an unlucky 13 losses attached to his name in 2015. In what would be his 27th start on the year, Kendrick needs a win or a no decision to avoid having lost in more than 50 percent of his starts on the year. His 6.54 ERA is the worst among Rockies starters and nearly a full point-and-a-half higher than the club ERA, which is an MLB-worst 5.07.
His ERA in September (after missing all of August) was an improved 7.04, compared to his July ERA of 8.47. He has picked up two of his six wins in September,  the only real positive of the year – if that can even be considered a positive.
A free agent next year, Kendrick will most certainly not be coming back to pitch at altitude in 2016. The real question with Kendrick is whether or not manager Walt Weiss will march him out one last time. With Eddie Butler and Jon Gray shut down for the year, Weiss may have to.