In this week's edition of "Three Up, Three Down," we examine which vets have made a statement as the clock winds down, and who should be checking their watch heading into next year.
Two Up: Justin Morneau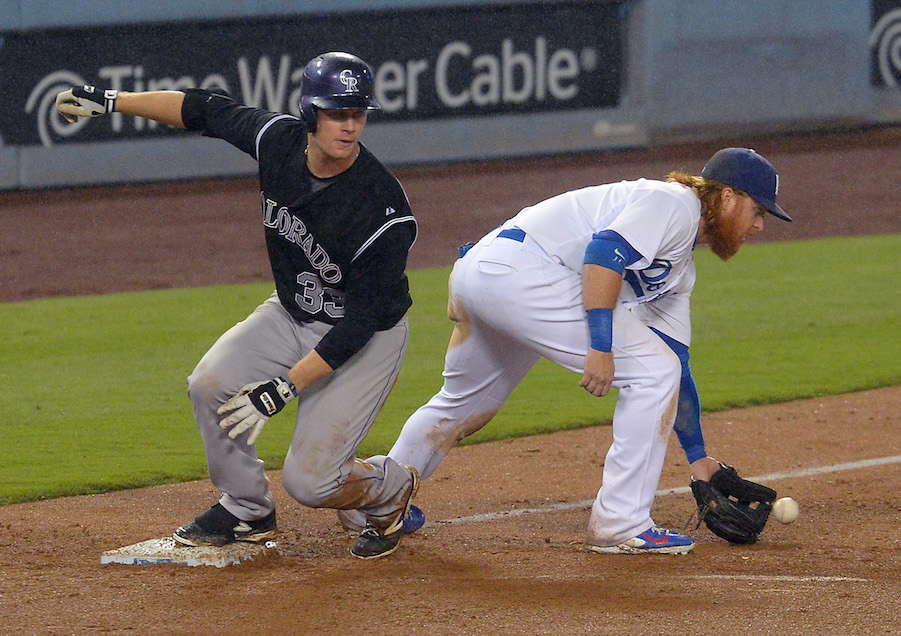 What Justin Morneau has done since returning from a 103-day layoff related to head injuries is nothing short of amazing for the 13-year veteran.
In 18 games in September, Morneau is hitting .351 with three doubles and two triples. Over his past seven games, he's hitting a scorching .429.
The late-season surge has been a redemption of sorts for Morneau, whose future with the club could be in jeopardy. The Rockies clearly want to find more ways to get Wilin Rosario's bat into the lineup, and Ben Paulsen proved during Morneau's absence to be a nearly identical (and much cheaper) player as the former-Twin. Morneau is due $6 million in 2016, with a $750,000 buyout.
Morneau is making a strong case that he should stick around in 2016, but with two capable bodies behind him, general manager Jeff Bridich will have a tough decision on his hands.