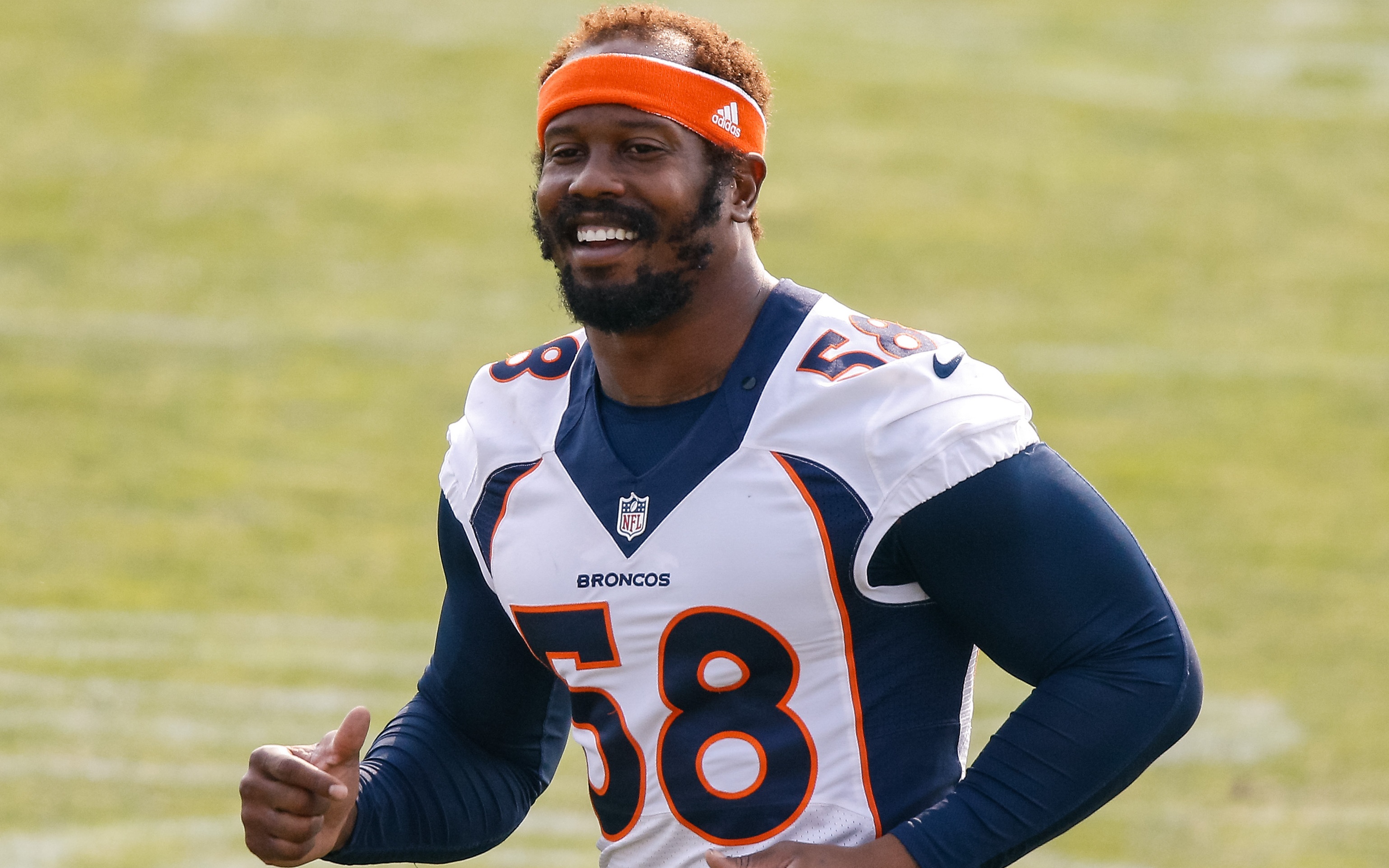 Von Miller is always happy to heap praise on his teammates and team, but according to him, that is even more so the case this year.
"This is the best team we've been able to field in a long time," Miller said during an interview with Mike Klis, ahead of an appearance at the 2021 MLB All-Star game. "The offense is going to be ridiculous. We've got Courtland [Sutton], Jerry Jeudy, Noah Fant, Albert [Okwuegbunam] — I don't want to go through the whole thing — Melvin Gordon and all these other big-time guys. The defense is just as stacked."
As a general rule of thumb, it's a good sign when the Broncos have so many talented offensive players that Miller doesn't want to go through the chore of listing them all off. As has been the case though for several seasons now, it will come down to the quarterback's ability to utilize that buffet of talent effectively.
According to Miller, the Broncos also have a mental edge that was lacking in years past.
"A lot of guys are motivated," Miller said. "Everybody's tired of losing. Everybody wants to win and I'm excited. Not being able to go to the playoffs the last five years, everybody's feeling it at Dove Valley. From John Elway to G.P. (George Paton), the chefs and cooks, everybody involved. We should be highly motivated to go out here and play some good football this whole season."
It's very clear that Miller doesn't believe the team is one of the NFL's most overrated squad's, as CBS Sports alleged earlier this week.