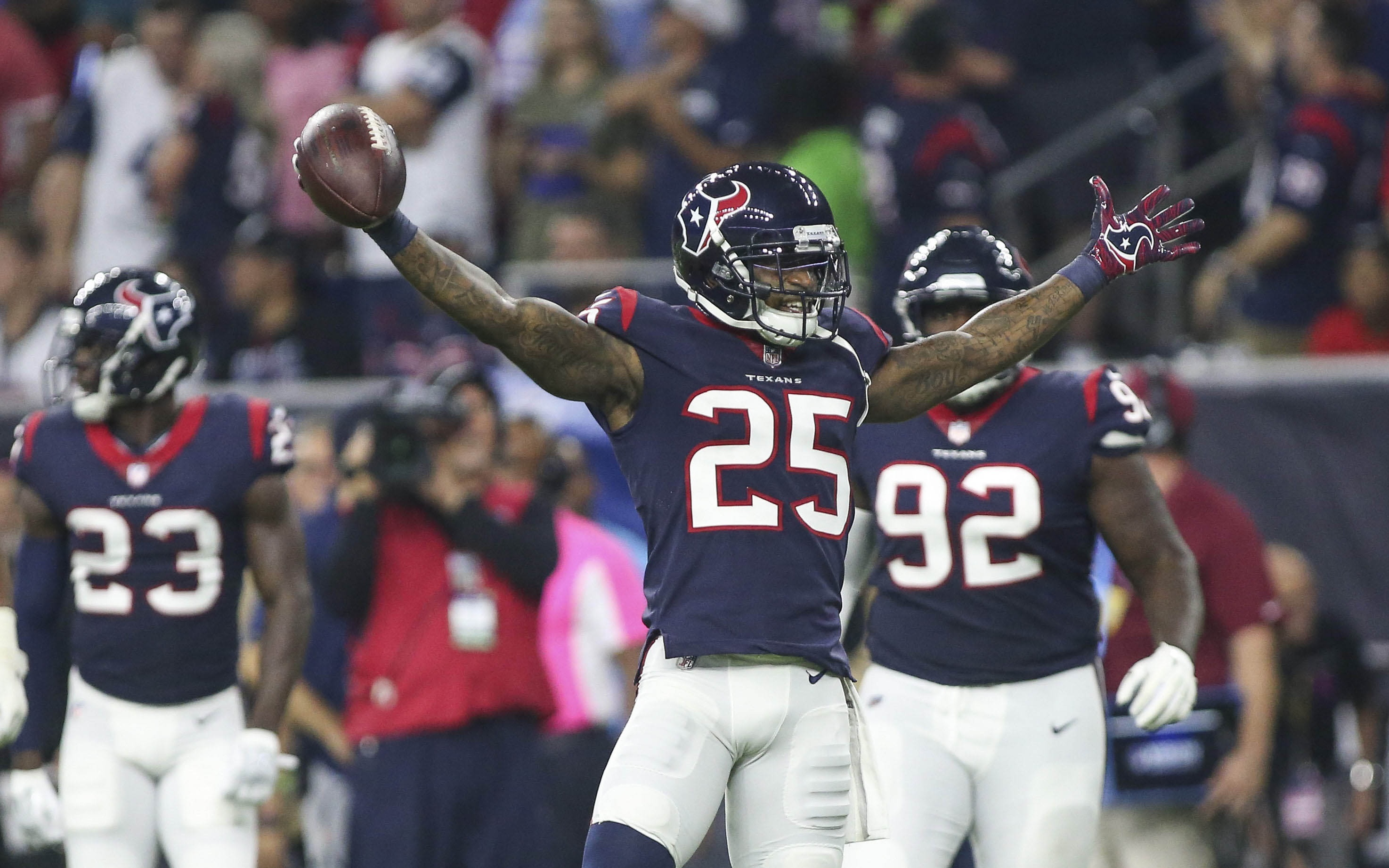 This season, the Denver Broncos are about to unleash their one-two punch once again.
For years, Von Miller has been one of the most dominant pass-rushing monsters in the NFL. He was a huge reason the Broncos were No. 1 in the league in 2015 with 52 sacks and then Miller set the league on fire in the playoffs with five combined sacks in the AFC Championship and Super Bowl 50.
Without a doubt, the pass rush was a key reason why that 2015 Broncos team was so successful on defense. But, the pass rush is only half the battle.
That 2015 team — the last Broncos squad to make the playoffs — was built like a tank up front with the "No Fly Zone" in the back end, putting pressure on quarterbacks in both ways. Not only were Miller and DeMarcus Ware breathing down QB's necks, Chris Harris and Co. were shadowing receivers, forcing gun-slingers to take more time searching for someone open.
All that coverage and all that pressure together helped Denver be the No. 1 defense in the league that season, and there's hope that can happen again. Not only from a coaching standpoint, thanks to defensive guru Vic Fangio, but from a personnel standpoint, too.
"Yeah, it was great," Miller said on Tuesday, the first day of optional team activities, of signing two starting cornerbacks this offseason. "Kareem [Jackson], I'm a huge fan of Kareem and his game. All those corners that we got—coverage and pass rush, they go together. You can't have one without the other. We've always had great DBs here and we've always had a great rush. I'm excited about this year and what we have."
With Chris Harris, Kareem Jackson and Bryce Callahan, not only do the Broncos have three starting-worthy cornerbacks again for the first time since 2017, but this iteration of the cornerback grouping may actually be more talented than that previous threesome.
Harris, Jackson and Callahan were all graded in the top-13 among cornerbacks last year according to Pro Football Focus, with Harris and Jackson being Nos. 5 and 6 respectively. All told, they combined for 21 pass breakups, two interceptions, allowed a mere two touchdowns and racked up four sacks last season.
And the good news about both Jackson and Callahan is they're unafraid to make the key tackle, to put their helmet on the ball, as each of them bring physicality and aggressiveness to the position. That's perfect for Fangio's defense.
In fact, Fangio — and new defensive coordinator Ed Donatell — know Callahan well as he's played for them the last four years. Callahan is a great slot cornerback, but he was also arguably the league's best pass-rushing DB last year, too. Besides his two sacks, Callahan enjoyed 13 QB pressures and three hits.
So, not only can the Broncos pass rush with Miller, Bradley Chubb and Co. up front, in known pass situations, they can send Callahan off the edge, too. Because he normally lines up in the slot, his distance to the quarterback is much shorter than a normal, outside cornerback, making him a deadly player offenses must account for on every play.
Now, with the Broncos starting OTAs, it's time for those cornerbacks to meld into a group while John Elway and the front office still have move work to do. The front seven is basically set, and so is the defensive backfield, but the Denver's defense will have major changes in the middle fo the field this year.
Who will the starting inside linebackers be? It's possible the Broncos go after a stud like Devin Bush or Devin White in the first round, so stay tuned for the upcoming NFL Draft.
One thing's for sure, after signing those two star corners this offseason, Denver's defense is already improved in terms of personnel than they were last season.